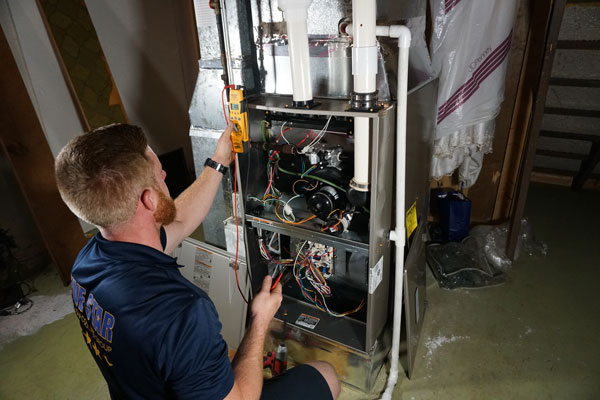 Furnace Repair & Heating System Services in Dayton, OH
Whether waking up to a cold house, discovering your furnace is out after a long day at work, or trying to "crank up" the heat only for nothing to happen ‒ having the heat go out in the dead of winter is stressful, and potentially even dangerous. If you're searching for furnace repair services in Dayton, OH, you're in the right place.
But rest assured in times like these. When anything goes amiss with your HVAC system, Five Star Heating & Cooling Dayton is only a click or phone call away. Our expert technicians are available 24 hours a day, 365 days a year, and ready to come out to your home in record time, make a diagnosis on your furnace or heating system and perform a repair on the spot. Because we employ some of the best in the business, using the best tools, technologies, and equipment, your satisfaction as a customer is guaranteed.
Schedule a Diagnostic Service Call Today!
Are you a Dayton, OH area homeowner who is unsure whether you should put money toward repairing your heating system or if it's time to replace it altogether? Schedule a Diagnostic Service Call with Five Star Dayton Heating & Cooling. We'll inspect your heating system, diagnose the issue, and discuss with you the best options for repair or replacement, with no obligations or hidden fees.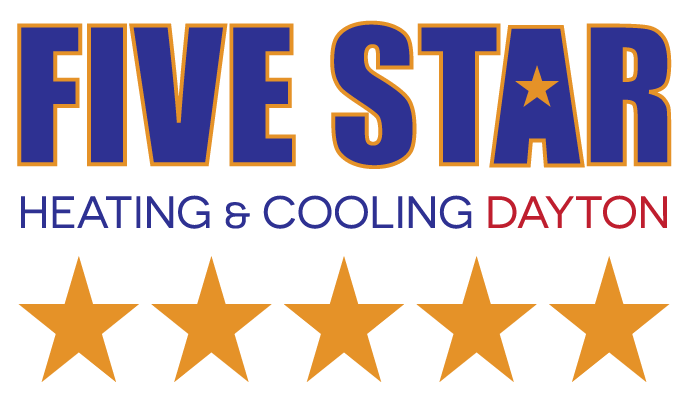 $49 Diagnostic Service Call
SAVE $50 | Regularly $129

Top 4 MOst Common Furnace Problems
In our years of experience, we've come to find that if you're having issues with your furnace, it's likely one of the top 4 most common furnace problems that other homeowners also have dealt with. To help you determine when it's appropriate to call a licensed HVAC technician, we've composed the following list of common furnace problems:
Malfunctioning Thermostat

When we crank up the thermostat up, and the furnace doesn't respond, it could be a result of a bad thermostat, faulty wiring, or you could have leaks in your ductwork. This could lead to problems with the fan or comfort levels.
Dirty Air Filters

Dirty filters make your furnace have to work harder. This can lead to high heating bills and extensive damage to the limit switch.
Cracked Heat Exchanger

This is a very costly part to repair, and 9 times out of 10 can be prevented with regular maintenance.
Flickering or Yellow Pilot Light

Your pilot light should be blue. If it's yellow, this could be a sign of excess carbon monoxide and should be attended to right away.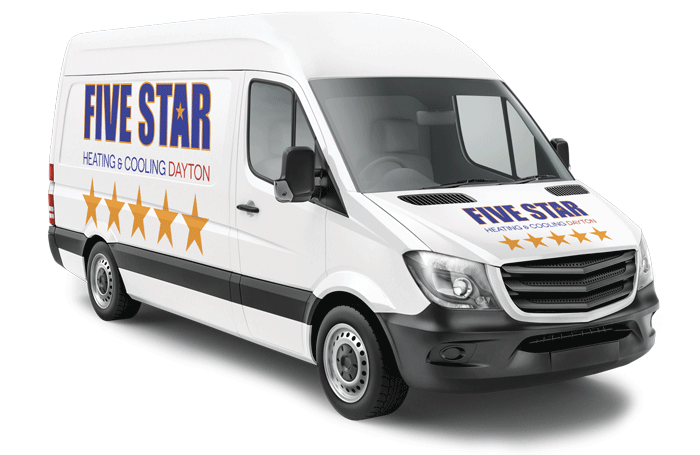 Can Five Star Dayton Repair My Heating System?
Five Star Heating & Cooling Dayton technicians can work on and repair any equipment (or parts connected to it) used to heat your home. This includes electric heaters, gas heaters, heat pumps, and more. Our top-notch HVAC service technicians drive state-of-the-art service vans fully stocked with all the latest in technology. When we service your system, if we find any part is faulty, we can replace it on the spot with your approval. We are prepared to handle anything, including ignitors, pilot lights, heat exchangers, breakers, fuses, burners, blowers, heat strips, switches, valves, and control boards.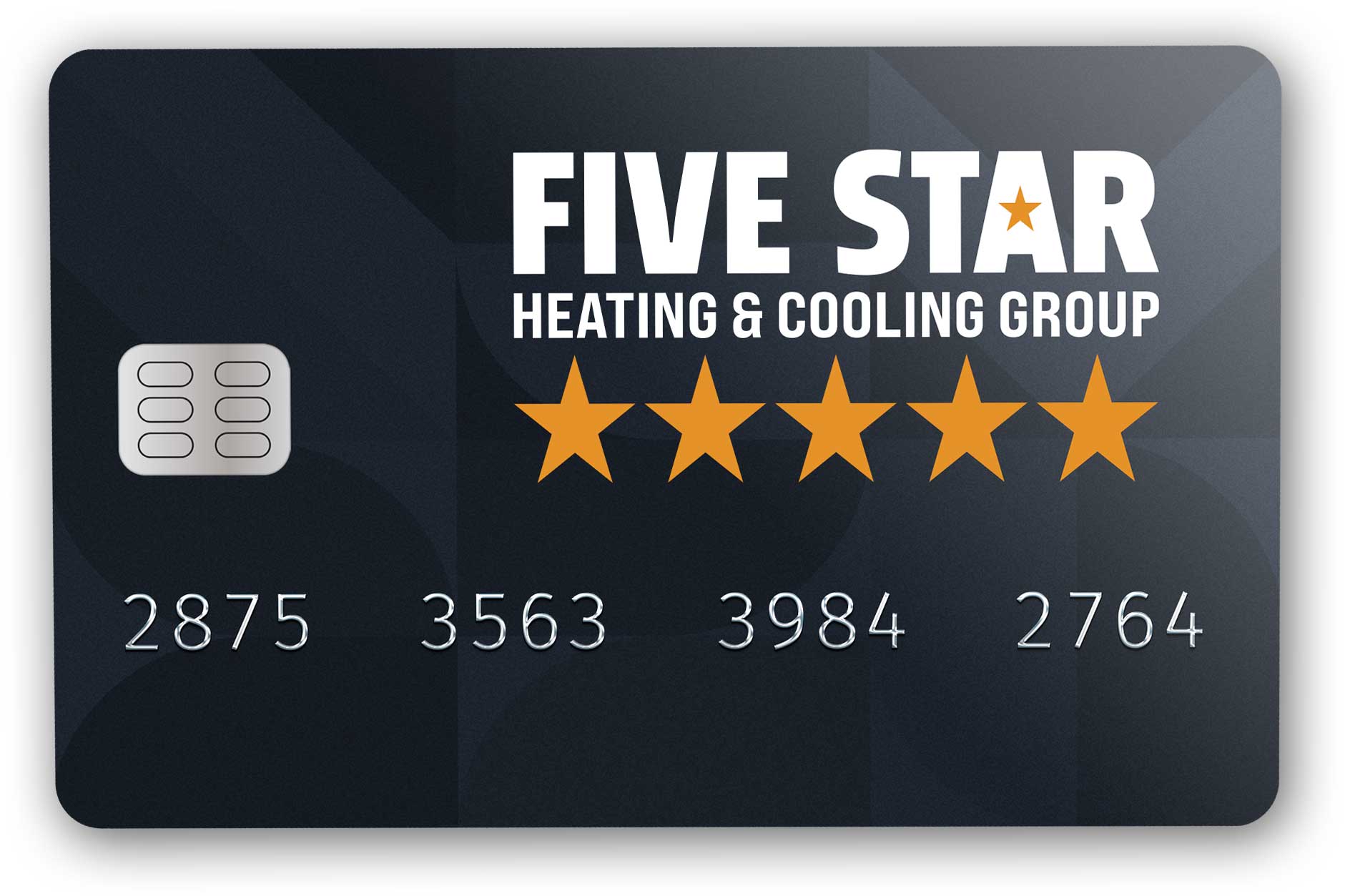 Financing Options in Dayton, OH
Quick & Convenient HVAC Financing
If you're looking for some financial assistance in upgrading your home's HVAC system or covering the cost of repairs, we encourage you to check out our financing options. We at Five Star Heating & Cooling Dayton have worked for years with local financial institutions to assist our customers. Learn more about our financing options today!