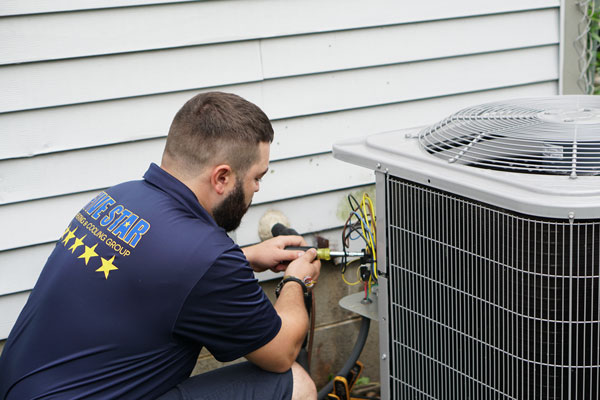 Air Conditioner Repair, Maintenance & Installation Services in Dayton, OH
As the days get warmer, making sure our home cooling systems are ready for the hot months of summer here in the Greater Miami Valley area becomes a huge priority for local homeowners. Whether your cooling system is completely broken or needs maintenance, Five Star Heating & Cooling Dayton offers all the Air Conditioning services you need: AC repair,  AC installation, and AC maintenance.
Whether your air conditioner system is questionable ‒ perhaps it's getting old, in need of service, or it's ready for a replacement ‒ our dedicated team at Five Star Heating & Cooling Dayton offers all the HVAC services you could need. We strive to provide the absolute best in cooling repair, maintenance, and new system installation/replacement. Schedule cooling services today!

Cooling Services in Dayton, OH


Air Conditioner Maintenance

Air Conditioner Installation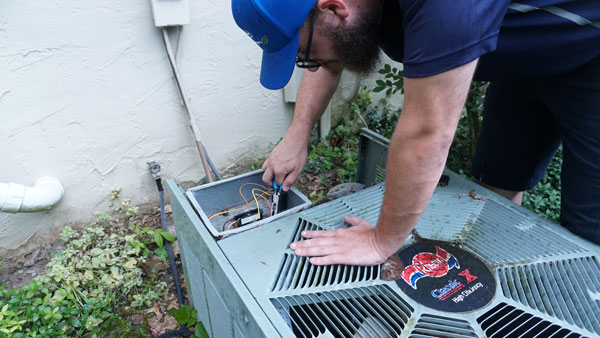 Broken A/C? No Problem.
Cool relief is always a fast and easy phone call away when choosing the team that cares about your comfort and air. Our home comfort consultants are available around the clock, 365 days a year, to help you should you ever need an emergency A/C repair. We work on all types of air conditioning systems and equipment. So whether your A/C is making funny noises, blowing warm air, or short cycling, we can help! We can run an obligation-free, low-cost Diagnostic Service Call and, if you'd like, repair your A/C in the same visit.
At Five Star Heating & Cooling Dayton, we know what it's like to lose service at the worst times. We rely on our own AC units, in our own homes, to keep our own families cool. So when we get a call from a distraught customer late at night, perhaps even on a weekend or a holiday, we strive to treat every customer as if they were a member of our own family ‒ with the same level of care, compassion, equality, professionalism, and fairness in pricing.
Understanding the Benefits of A/C Maintenance
Because most of the problems that can harm a cooling system are the types of things that go unnoticed until the damage is getting out of hand, you should not wait for symptoms of a problem to the surface before addressing it. As such, the best way to deal with a problem that might not show symptoms is to schedule seasonal preventive maintenance, as recommended by all the pros.
Preventative maintenance gives us a chance to closely examine your system and isolate any problems that might be developing. In doing so, we can repair these problems before they have the chance to proliferate and damage the system. Consistent maintenance can decrease the odds of serious damage by up to 90% and increase energy efficiency by up to 40% while extending the system's lifespan. Consistent maintenance saves homeowners thousands of dollars in repair costs over the life of the average system.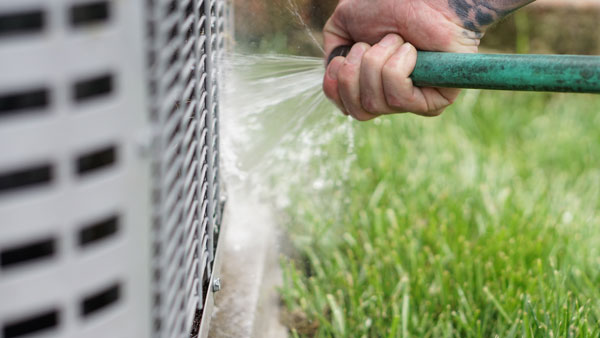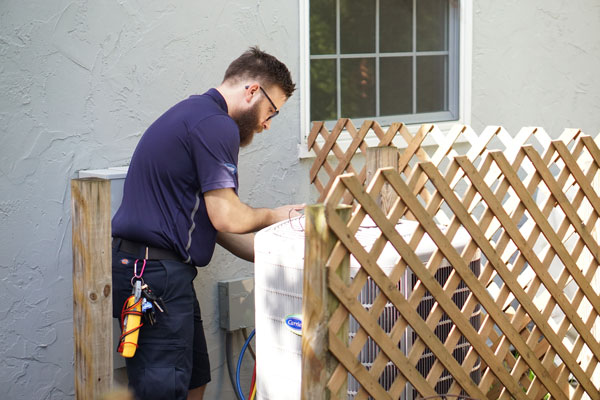 Choosing the Right Cooling System for Installation
We realize buying a home cooling system is a major investment and not one to be taken lightly. Our friendly representatives will walk you through the entire process, carefully measuring your home and going over all the options with you in detail to determine the absolute best selections available for your home. We even offer financing options to take the stress of a major purchase away.
We ensure that all installations are designed for maximum efficiency. We offer regular maintenance and protection plans after first-year warranties expire and dedicated 24-hour service to ensure that systems are consistently working at their peak and our customers are always comfortable.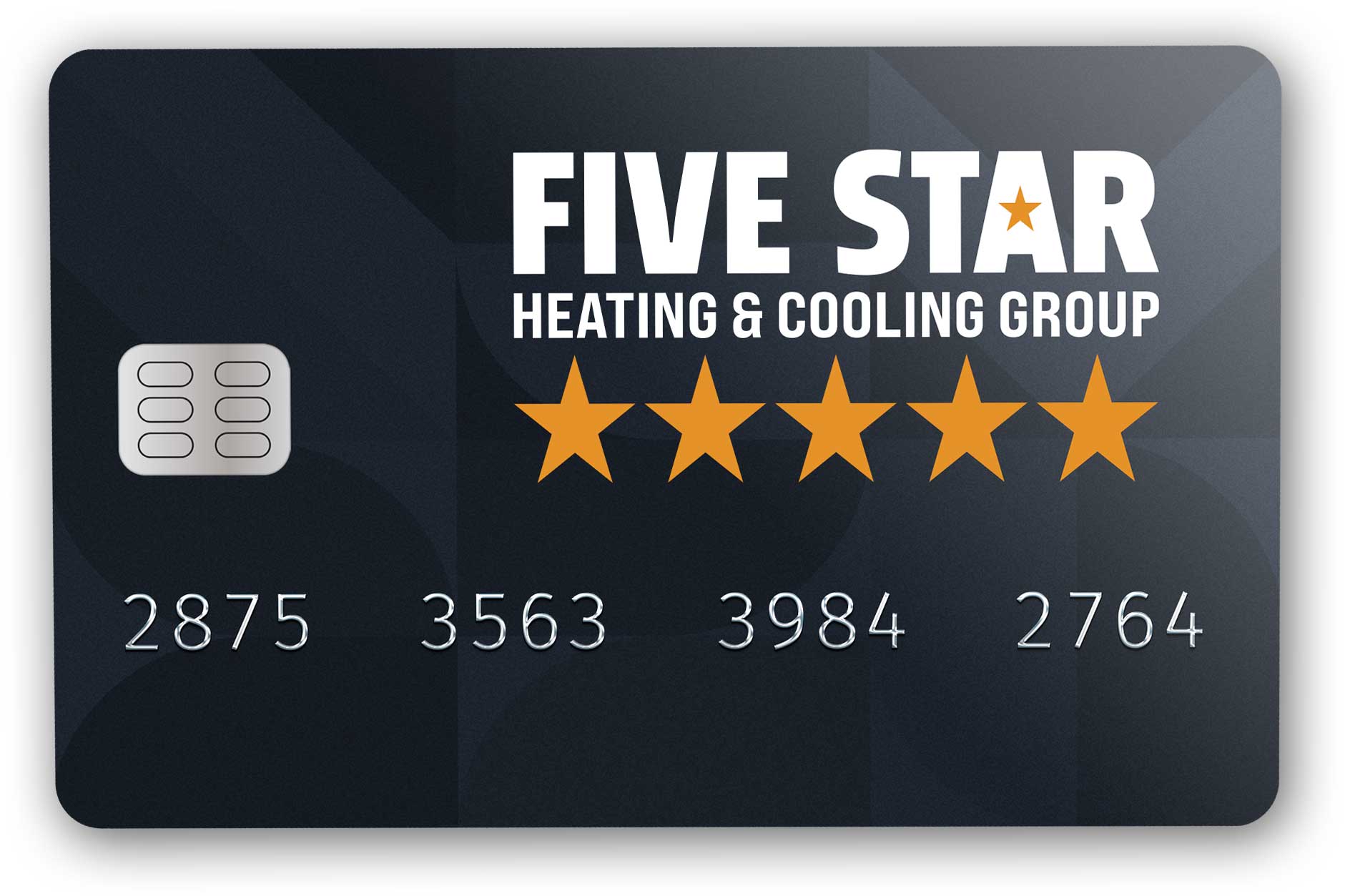 Financing Options in Dayton, OH
Quick & Convenient HVAC Financing
If you're looking for some financial assistance in upgrading your home's HVAC system or covering the cost of repairs, we encourage you to check out our financing options. We at Five Star Heating & Cooling Dayton have worked for years with local financial institutions to assist our customers. Learn more about our financing options today!
Five Star Heating & Cooling

Dayton
Experience the Five Star Difference Today!
We realize that dealing with a residential heating or cooling problem can be stressful for you and your family. Five Star Heating & Cooling Dayton makes HVAC repair, maintenance, and installation a breeze for Dayton, OH area homeowners. We're the highest-rated HVAC contractors in the area, and we are continuously growing. For nearly half a century, we have worked hard to become one of the most respected heating system installation providers in the Greater Dayton and Miami Valley area. Experience the Five Star Difference today!