Greater Dayton Air Conditioner Repair, Maintenance & Installation
As Ohio's weather starts to get hot and humid, homeowners need to be sure their home cooling systems are prepared for those sticky days of summer that lay ahead. If your A/C needs to be repaired or you are looking for an honest technician to perform seasonal maintenance or installation, we at Five Star Heating & Cooling Dayton are proud to provide cooling services in Dayton, OH, and surrounding areas.
4 Cooling Tips for Dayton Area Homeowners
We hope you stay cool in your relaxing Montgomery County area homes this summer. Equally as important as comfort, make sure your cooling system is running as efficiently as it can. Here are a few cooling efficiency tips:
Keep Your Compressor Cool and Clean
If possible, put the compressor (the part that dumps waste heat outside) in a cool, shaded place. In addition, make sure to clean weeds and debris away from the unit, and make sure to keep the coils on the back of the unit clean.
Use Thermostat Properly
We recommend a programmable thermostat upgrade for total temperature control. Turn your air conditioner off or your thermostat when you're not home. If you raise the thermostat 10-15 degrees on days when you're out, you may be able to save up to 5-15 percent of your energy bills.
Seal Your Windows
Keep hot air outside from leaking by sealing cracks and openings in your home, utilizing caulk and weather stripping while keeping your home's insulation up to par. This will also keep the cool air from leaking outside.
Seasonal Maintenance
Keep your home cooling system running efficiently for years to come by scheduling regular maintenance at least once a year. This will curb monthly costs and prolong your system's lifespan.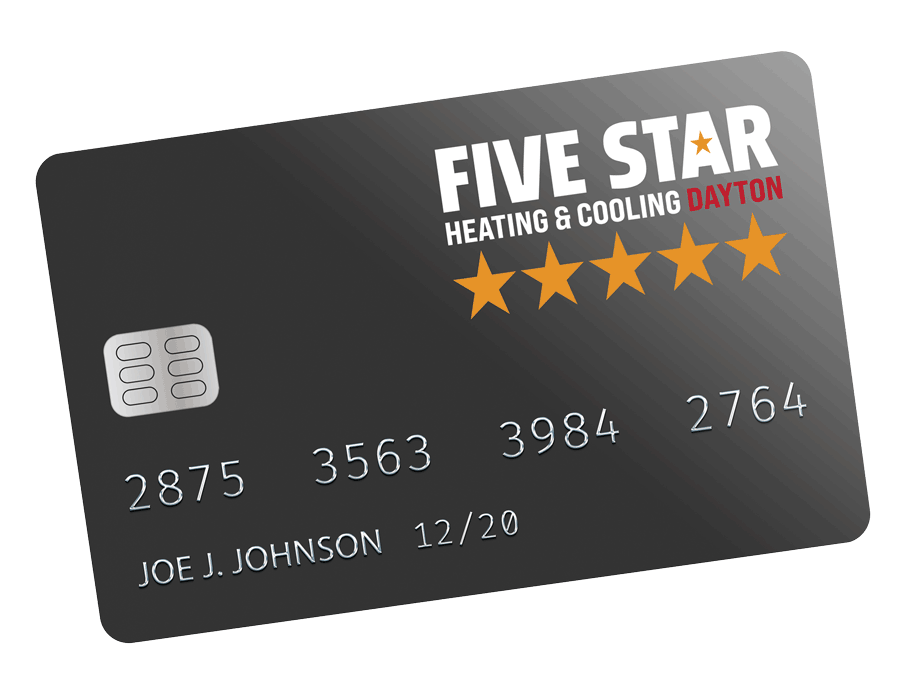 HVAC Financing for Homeowners in Dayton, OH
It's never been easier to get the best possible system for your home and pay over a period of time. HVAC system replacement can come as a surprise. We at Five Star recognize this, and that's why we offer different payment plans so you can enjoy comfort immediately, regardless of your budget. And when combined with tax credits, rebates, and online deals, financing makes your family's long-term comfort remarkably affordable. Buy today and pay over time with HVAC financing in Cincinnati, OH & surrounding areas.
We Repair Air Conditioners in Dayton & Surrounding Ares
If your A/C unit is giving you problems, you don't need to sweat it any longer! AC repair in the Greater Dayton area has never been so fast, friendly, affordable, and efficient. Call Five Star Heating & Cooling Dayton for all your emergency air conditioning needs. We are local members of the community who make helping homeowners our mission.
HVAC isn't just a job for us. HVAC is our passion. Keeping you cool during the summertime is a breeze for our team members, no matter what sort of problem you're having. We are fast, friendly, affordable, and professional because we care. We've been able to thrive in the A/C business because we have found ways to stay ahead of the HVAC curve and offer our valued customers more bang for their buck.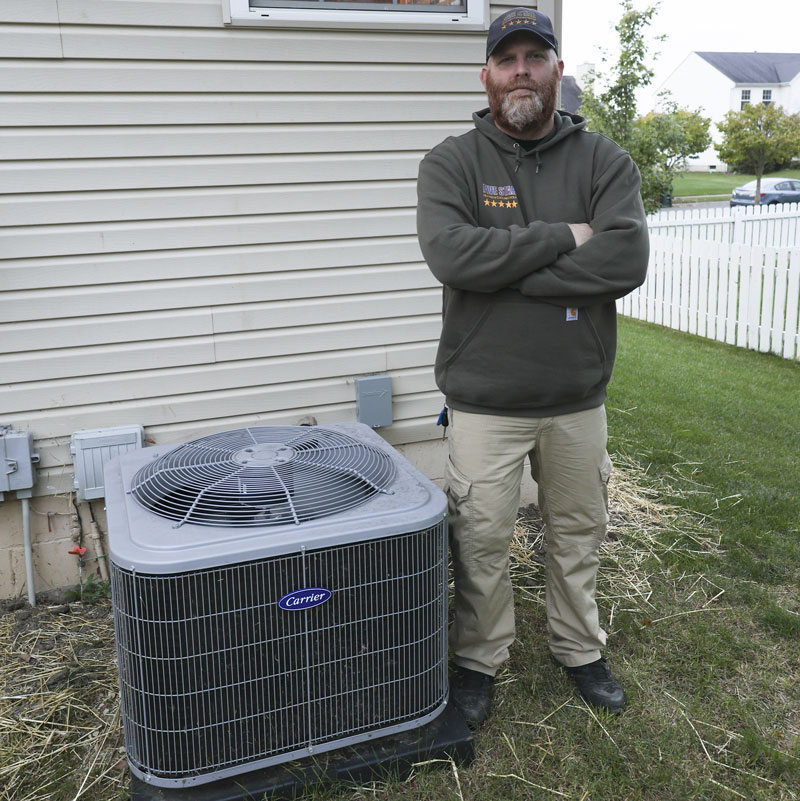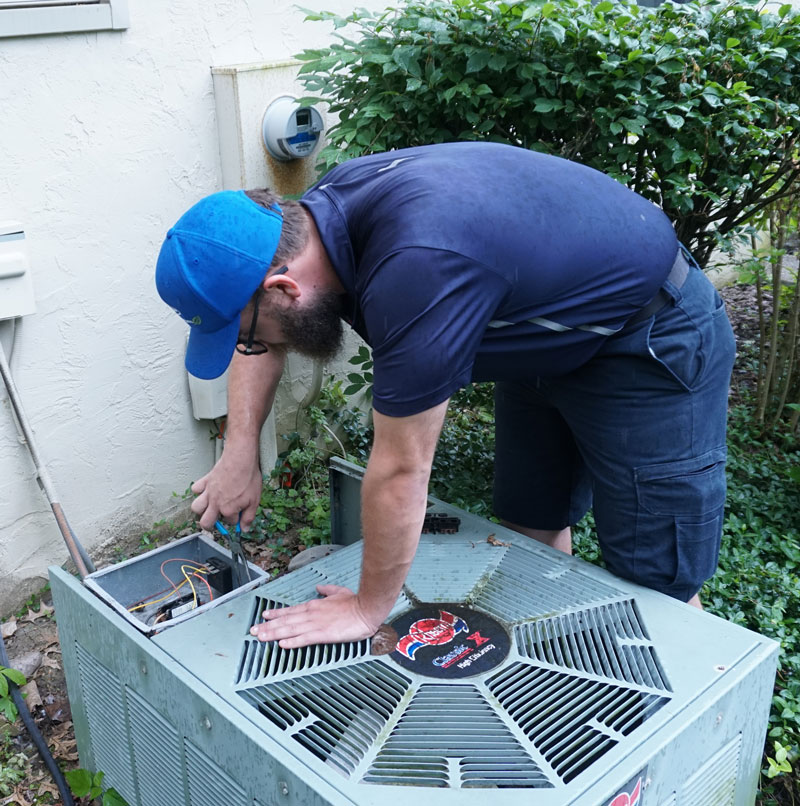 AC Maintenance Services in Dayton, OH
Because most of the problems that can harm a cooling system are the types of things that go unnoticed until the damage is getting out of hand, you should not wait for symptoms of a problem to the surface before addressing it. As such, the best way to deal with a problem that might not show symptoms is to schedule seasonal preventive maintenance, as recommended by all the pros.
Preventative maintenance gives us a chance to closely examine your system and isolate any problems that might be developing. In doing so, we can repair these problems before they have the chance to proliferate and damage the system. Consistent maintenance can decrease the odds of serious damage by up to 90% and increase energy efficiency by up to 40% while extending the system's lifespan. Consistent maintenance saves homeowners thousands of dollars in repair costs over the life of the average system.
Residential Air Conditioners in Dayton, Ohio
We realize buying a home cooling system is a major investment and not one to be taken lightly. Our friendly representatives will walk you through the entire process, carefully measuring your home and going over all the options with you in detail to determine the absolute best selections available for your home. We even offer financing options to take the stress of a major purchase away.
We ensure that all installations are designed for maximum efficiency. We offer regular maintenance and protection plans after first-year warranties expire and dedicated 24-hour service to ensure that systems are consistently working at their peak and our customers are always comfortable.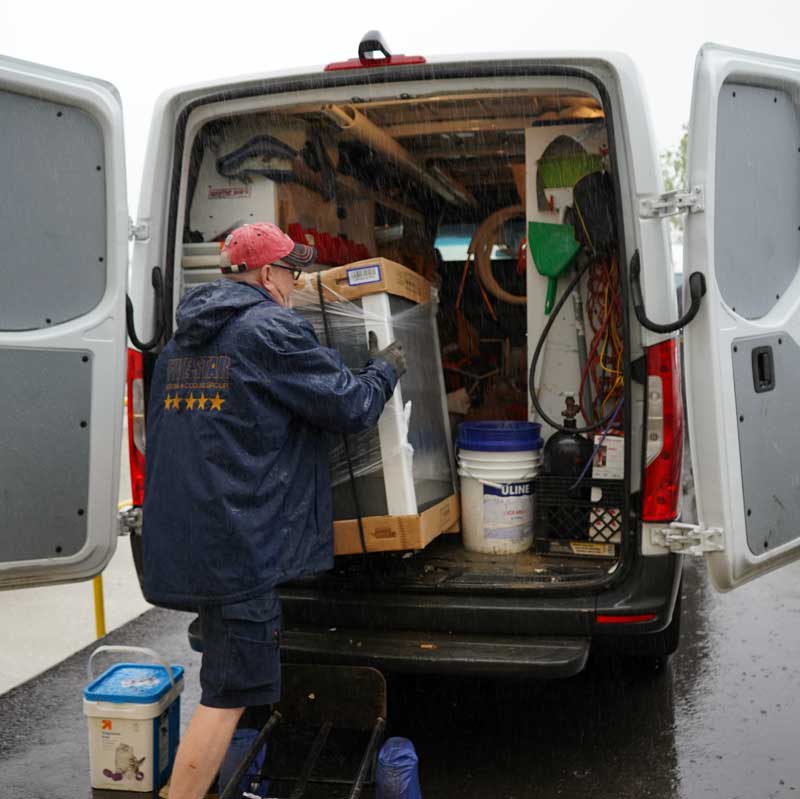 Dayton Area Heat Pump Services
Heat pumps have become a common alternative for homeowners in recent years because of their convenience and dependability. Heat pumps are great 2-in-1-systems for cooling and heating a residence. At Five Star Heating & Cooling Dayton, we offer a wide range of heat pump services in Dayton, OH, and surrounding areas! Are you interested in installing a heat pump in your Southwest Ohio area home? We can set you up with a heat pump that works in conjunction with your HVAC equipment, or it can be used to replace old equipment. We can install high-efficiency heat pumps at an amazing price. We can also repair an existing heat pump or perform heat pump maintenance. Experience the power of this dual-HVAC system and schedule your heat pump services with Five Star!
Don't go another day without a working heat pump. We repair all makes, models, and ages.
Heat pumps need yearly maintenance to heat and cool your home properly.
We have a selection of heat pumps for all budgets, home sizes, and existing HVAC systems.
The Gold Standard in HVAC Services Since 1972
We at Five Star Heating & Cooling Dayton are the real deal. We always strive to leverage the highest quality of services and superior HVAC products at the most competitive price rates in the local market. We strive to offer our customers the most and maintain our Five Star reputation. On each and every job we do, we guarantee customer satisfaction across the board because your satisfaction is our highest priority. We also have a Best Price Guarantee on all the industry's top equipment, with customer-focused hours.
For residents looking to stay cool during the hot Ohio summers, we have around-the-clock emergency HVAC repair service (365 days a year) as well as affordable A/C installation and air conditioning system replacement. We also have emergency furnace repair (available day and night as well), heat pump repair, furnace installation, and Heating system replacement. We service all brands and types of HVAC equipment, no matter the age! If you're looking to improve your home's Indoor Air Quality, we also offer a whole line of products that include humidifiers, dehumidifiers, air purifiers, UV lights, smart thermostats, and special air filters. This is in addition to the air duct cleaning service we provide for those who suspect their ductwork might need a professional hand.
Do you need to purchase a new residential furnace, heat pump, or air conditioning system but cannot pay all at once? Check out our current financing offer we at Five Star Heating & Cooling Dayton offer customers. We also have online deals that can't be topped in the local market. Our service areas include Greater Dayton, including Kettering, Jamestown, Springfield, Beavercreek, Fairborn, Xenia, Fairfield, Springboro, and much more. Experience the Five Star Difference today!
We Service All HVAC Brands

Experience the Five Star Difference.


Free Estimates
Schedule Now

Service Call
with a paid repair