Residential Air Quality Products & Services in Dayton
At Five Star Dayton Heating & Cooling, we care about the quality of the air you and your family breathe in every day. That's why we provide a wide range of Indoor Air Quality products and services. You can breathe better air starting today. Schedule Indoor Air Quality services today!
4 Signs of Poor Air Quality
But air pollutants don't always stay outdoors. Many everyday activities in your home can spread airborne contaminants, from aerosol fumes to dust mites. Over time, normal living circumstances and heavy outdoor pollution can contribute to poor indoor air quality in your home. Air quality can significantly impact your family's health and comfort. This blog lists four common warning signs that you have an air quality issue.
Fatigue And Dizziness
Chemical and gaseous air contaminants, such as fumes or carbon monoxide, can affect cognitive functions. One of the first symptoms that these pollutants cause is a feeling of sleepiness, fatigue, or dizziness. If these symptoms appear suddenly or at an exceptionally high intensity, leave your home until you can have a professional inspect for a gas leak or similar problem.
Uneven Air Distribution
Air distribution is an indicator of air quality. Anytime there's uneven heating or cooling in a building or dwelling, it often comes with Indoor Air Quality issues. If your HVAC system isn't maintaining proper temperature and humidity levels, your Indoor Air Quality is likely suffering the effects of this.
Skin Dryness & Irritation
Poor air quality doesn't just affect your mucous membranes; it also irritates your skin. If you live in a home with poor air quality, you may notice dryness, peeling, flaking, rashes, or redness on any portion of your skin. Poor air quality may exacerbate your symptoms if you suffer from eczema, acne, or another skin condition.
Mildew & Mold
Mold and mildew growth often come with high relative humidity levels and poor air circulation in the home. A telltale musty smell is often apparent in homes with mold issues, alongside green and black (mold) spots on surfaces, particularly around sinks, tubs, and other areas that are frequently exposed to moisture/water.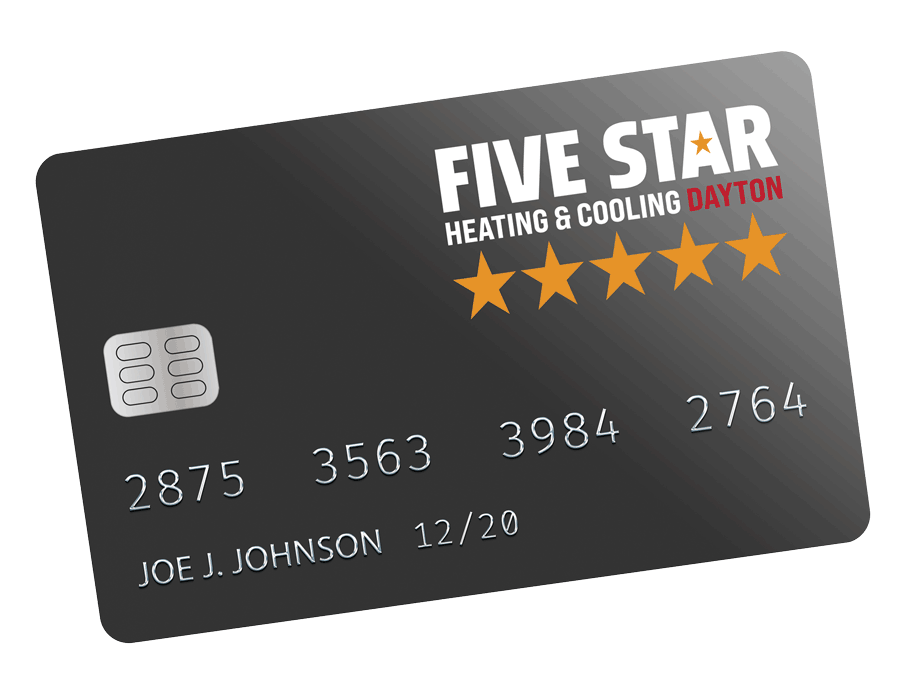 HVAC Financing for Homeowners in Dayton, OH
It's never been easier to get the best possible system for your home and pay over a period of time. HVAC system replacement can come as a surprise. We at Five Star recognize this, and that's why we offer different payment plans so you can enjoy comfort immediately, regardless of your budget. And when combined with tax credits, rebates, and online deals, financing makes your family's long-term comfort remarkably affordable. Buy today and pay over time with HVAC financing in Cincinnati, OH & surrounding areas.
Improve Your Quality of Air in Dayton, OH
The air within our homes (and other indoor spaces) is becoming far more polluted than the oftentimes fresh air floating around outside. Things like lead found in house dust, fire-retardants, formaldehyde, radon, and other gases, smoke, mildew, and mold ‒ even volatile chemicals from fragrances found in conventional cleaners ‒ are far more commonplace in the common dwelling than most of us would like to think.
Combine this with the fact that most of us are spending far more time indoors in recent decades and the fact that modern homes are airtight, preventing these poisons fumes from escaping, and it's clear to see why leading health experts are describing Indoor Air Pollution as a rapidly rising public health crisis.
At Five Star Heating & Cooling Dayton, we realize your concern when it comes to the quality of the air you and your loved ones breathe. Some people need to improve their Indoor Air Quality more than others. We know, and we care. As such, we offer a variety of products that are sure to help you with your specific situation and needs.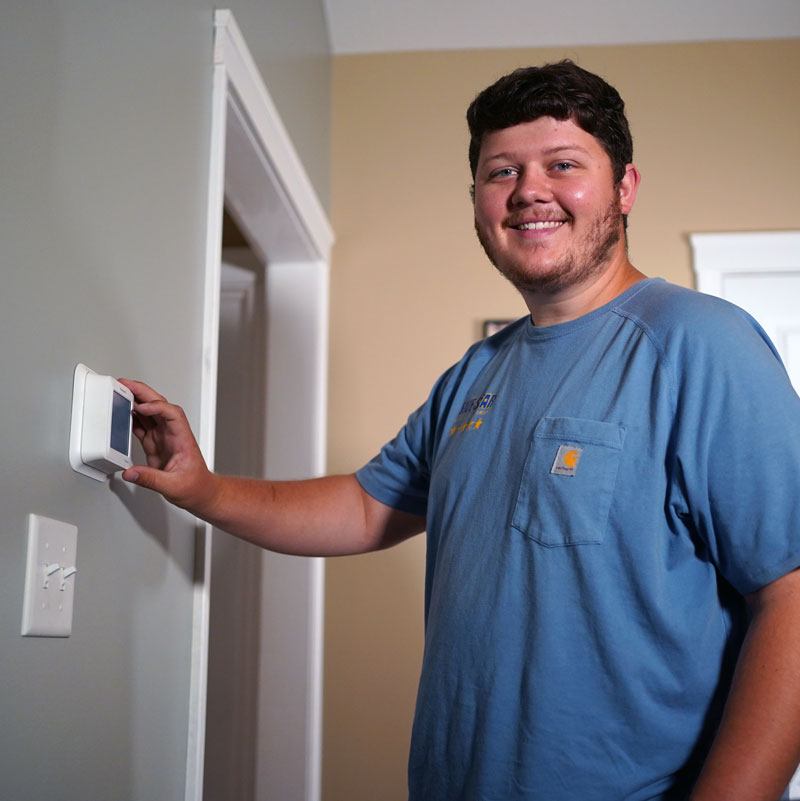 The Gold Standard in HVAC Services Since 1972
We at Five Star Heating & Cooling Dayton are the real deal. We always strive to leverage the highest quality of services and superior HVAC products at the most competitive price rates in the local market. We strive to offer our customers the most and maintain our Five Star reputation. On each and every job we do, we guarantee customer satisfaction across the board because your satisfaction is our highest priority. We also have a Best Price Guarantee on all the industry's top equipment, with customer-focused hours.
For residents looking to stay cool during the hot Ohio summers, we have around-the-clock emergency HVAC repair service (365 days a year) as well as affordable A/C installation and air conditioning system replacement. We also have emergency furnace repair (available day and night as well), heat pump repair, furnace installation, and Heating system replacement. We service all brands and types of HVAC equipment, no matter the age! If you're looking to improve your home's Indoor Air Quality, we also offer a whole line of products that include humidifiers, dehumidifiers, air purifiers, UV lights, smart thermostats, and special air filters. This is in addition to the air duct cleaning service we provide for those who suspect their ductwork might need a professional hand.
Do you need to purchase a new residential furnace, heat pump, or air conditioning system but cannot pay all at once? Check out our current financing offer we at Five Star Heating & Cooling Dayton offer customers. We also have online deals that can't be topped in the local market. Our service areas include Greater Dayton, including Kettering, Jamestown, Springfield, Beavercreek, Fairborn, Xenia, Fairfield, Springboro, and much more. Experience the Five Star Difference today!
We Service All HVAC Brands

Experience the Five Star Difference.


Free Estimates
Schedule Now

Service Call
with a paid repair