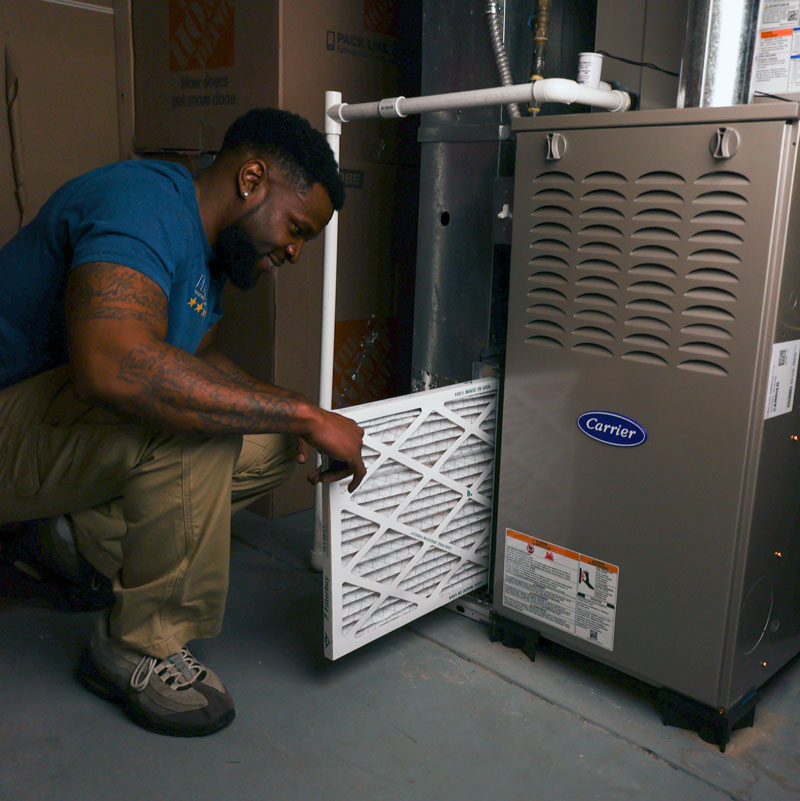 Furnace & Heating System Installation & Replacement Services in Dayton, OH
For almost half of a century, our growing, reputable, family business has been installing heating equipment, including gas and electric furnaces, heat pumps, and air handlers, to satisfied customers all over Dayton.
We realize buying a home heating system is a major investment and not one to be taken lightly. As such, our friendly representatives will walk you through the entire process, carefully measuring your home and going over all the options with you in detail to determine the absolute best selections available for your home. We'll set you up with an energy-efficient heating system that will last years. Schedule heating system replacement today! We're the experts in furnace installation. We offer free in-home estimates!
Featured Deal
Free Online Estimate
There comes a point when your furnace, heat pump, or AC just doesn't cut it anymore. Maybe your energy bills have skyrocketed, or the rooms in your home are heating or cooling unevenly. Whatever the case, it might be time to consider a Columbus area furnace replacement. Choose Five Star Heating & Cooling! We'll come out an asses your system, home and your needs - for free.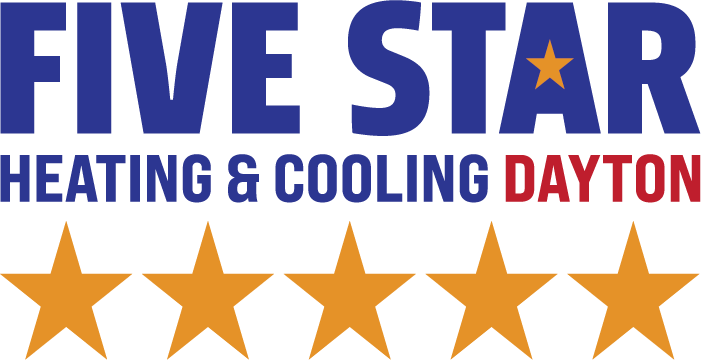 $0 Instant Online Estimate
Get a free quote!
4 Signs You Need a New Furnace
Not sure if your home's furnace is on its last leg? If you're unsure whether or not it is time to schedule a furnace replacement in your Cincinnati home, look for these signs.
Strange noises
If you hear groaning, banging, or humming noises coming from your furnace, there's something wrong. A professional can diagnose whether you need a furnace repair or a furnace replacement!
Unusually high heating bills
A sudden increase in your heating bill compared to the prior year indicates that your furnace's life may be coming to an end.
Frequent Repairs
If you've repaired your furnace within the past two years, and you're still experiencing problems, it's time for a replacement. The repair price will begin to increase, and scheduling a furnace replacement is your best option.
Inconsistent heating
If you're constantly adjusting your thermostat or there are hot and cold spots throughout your home, your furnace has stopped distributing heat evenly.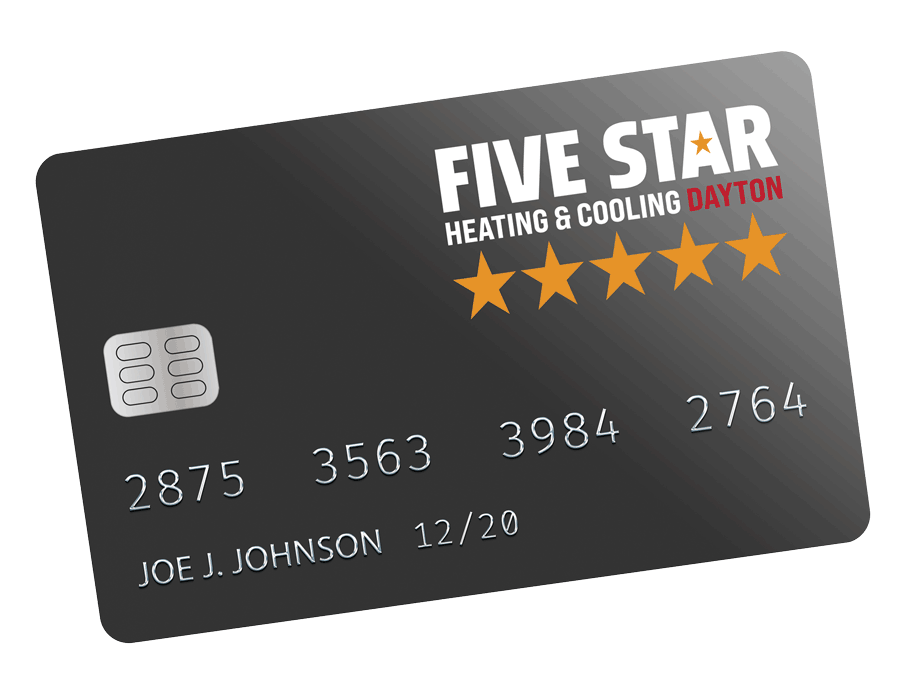 HVAC Financing for Homeowners in Dayton, OH
It's never been easier to get the best possible system for your home and pay over a period of time. HVAC system replacement can come as a surprise. We at Five Star recognize this, and that's why we offer different payment plans so you can enjoy comfort immediately, regardless of your budget. And when combined with tax credits, rebates, and online deals, financing makes your family's long-term comfort remarkably affordable. Buy today and pay over time with HVAC financing in Cincinnati, OH & surrounding areas.
When to Replace Your Residential Heating System
Each homeowner will ask this question eventually. The answer, however, is different for every home and set of circumstances. The following suggestions are based on our years of industry experience: Although there are a variety of factors to consider, the useful life of a furnace is typically between 15 and 20 years. Heat pumps, on the other hand, tend to last between 10 to 15 years.
Some of the biggest factors that affect the life of your system include how well it was maintained in prior years of use and how well it was installed. If your system came with your home when you bought it, the previous owners could have attempted to save money with Do-It-Yourself maintenance. If so, they are likely to have skipped over important things because of a lack of experience. Even worse, maintenance might not have been performed at all. And while some furnace manufacturers and installers are better than others, it's also possible the original installation and equipment sizing might have been done incorrectly.
Often, it's more economical to replace a central heating system than to keep an old one in operation. This can be challenging because you might not know it's on its last leg until you've spent far too much money making repairs. When that happens, you realize that it wouldn't have cost much more to replace it. Combine this with the stress and inconvenience of untimely breakdowns, and you realize you could easily be relaxing with peace of mind in a more comfortable home with lower heating expenses. No one wants that kind of frustration. Our licensed HVAC technicians have tons of experience. They will examine your heating system and advise you whether it makes sense to repair it or whether replacement is the better option.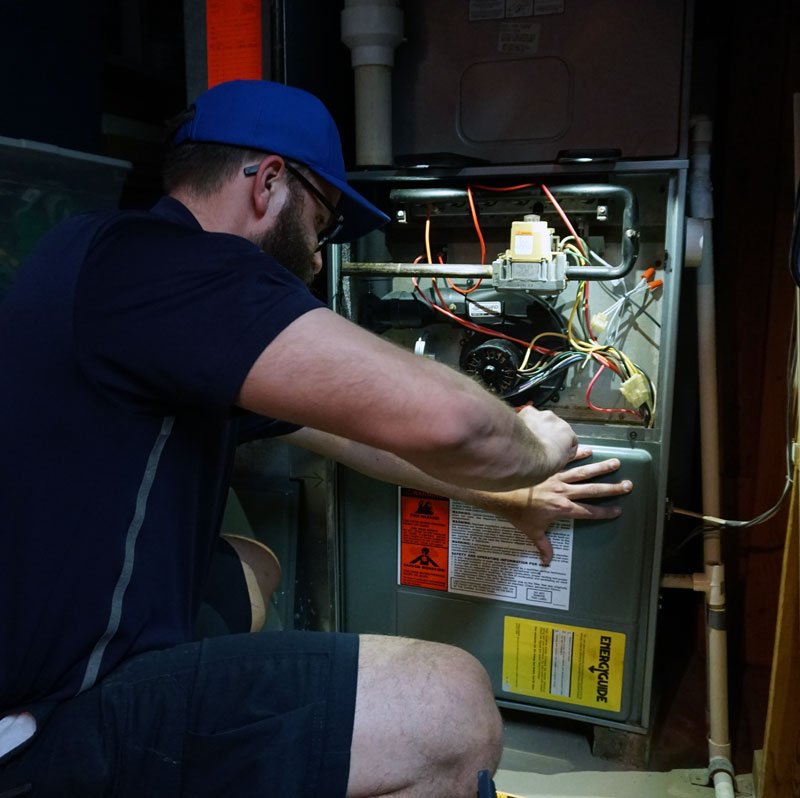 The Gold Standard in HVAC Services Since 1972
We at Five Star Heating & Cooling Dayton are the real deal. We always strive to leverage the highest quality of services and superior HVAC products at the most competitive price rates in the local market. We strive to offer our customers the most and maintain our Five Star reputation. On each and every job we do, we guarantee customer satisfaction across the board because your satisfaction is our highest priority. We also have a Best Price Guarantee on all the industry's top equipment, with customer-focused hours.
For residents looking to stay cool during the hot Ohio summers, we have around-the-clock emergency HVAC repair service (365 days a year) as well as affordable A/C installation and air conditioning system replacement. We also have emergency furnace repair (available day and night as well), heat pump repair, furnace installation, and Heating system replacement. We service all brands and types of HVAC equipment, no matter the age! If you're looking to improve your home's Indoor Air Quality, we also offer a whole line of products that include humidifiers, dehumidifiers, air purifiers, UV lights, smart thermostats, and special air filters. This is in addition to the air duct cleaning service we provide for those who suspect their ductwork might need a professional hand.
Do you need to purchase a new residential furnace, heat pump, or air conditioning system but cannot pay all at once? Check out our current financing offer we at Five Star Heating & Cooling Dayton offer customers. We also have online deals that can't be topped in the local market. Our service areas include Greater Dayton, including Kettering, Jamestown, Springfield, Beavercreek, Fairborn, Xenia, Fairfield, Springboro, and much more. Experience the Five Star Difference today!
We Service All HVAC Brands

Experience the Five Star Difference.


Free Estimates
Schedule Now

Service Call
with a paid repair