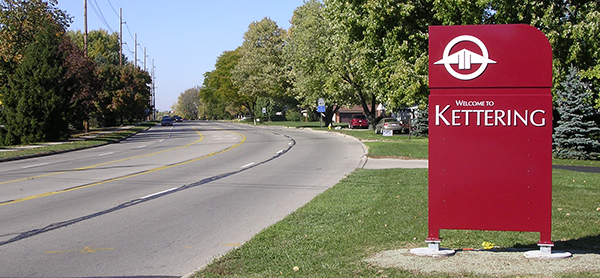 Expert Heating, Cooling & Indoor Air Quality Services in Kettering, Ohio
At Five Star Heating & Cooling Dayton, we offer every kind of HVAC service imaginable, from A to Z, all of which come at competitive, affordable, prices our competitors find hard to beat. And we are happy to extend these services to all the residents of Kettering, OH. Check out our special online deals!
In addition to HVAC system repairs and installations, for residents looking to get the most out of their system and save money on energy bills, we provide AC maintenance and furnace maintenance year-round on all varieties of home heating and cooling systems, or any HVAC system for that matter. Experts strongly urge homeowners to take advantage of routine preventative HVAC maintenance, before the commencement of each season of usage, regardless of the system or its age.
Choose Five Star Heating & Cooling Dayton for your next Heating, Cooling. or Indoor Air Quality needs. Experience the Five Star Difference in Kettering, Ohio!









Getting to Know Kettering, OH
With a population of more than 56,000 people, the City of Kettering is the largest suburb of Dayton. It is located in both Montgomery and Greene counties. According to historians, the area where the City of Kettering now sits was first settled between the late 1700s and mid-1800s. Although it was mostly farmland at that time, the population in the area eventually began growing, which led to the creation of Van Buren Township in 1841. It was not until 1952 that voters in the township approved their move incorporating into what became the Village of Kettering.
By 1955, the village's population had swelled to 38,118 people, which allowed it to reach city status. On June 24 of that year, the official proclamation for which came from the state. 
Historians say Kettering derives its name after the inventor, Charles F. Kettering, who resided here in his home, which is called Ridgeleigh Terrace, from 1914 until the time of his death in 1958. He was known for his many inventions and contributions to the Dayton area. From the time of the 1950s up into the 1970s, the population in Kettering continued to increase, adding more than 30,000 residents. Much of this growth was in part because so many people began moving out of Dayton after World War II.
However, ever since around the time of the 1980s, the city has been experiencing a slow decline in its population because of its aging population and a decline in the number of manufacturing jobs available. With a total of 20 parks sprawling over a combined 284 acres, Kettering is home to the Fraze Pavilion, which is a major outdoor entertainment venue that serves as a host for the summer concerts of the Dayton Philharmonic.
Kettering also touts having the James S. Trent Arena, which opened in 2005 and has a seating capacity of 4,400 overall, in addition to Skate Plaza, which is a 40,000-square-foot skateboard park that opened in the same year in a collaboration between the city and Rob Dyrdek, a national celebrity and professional skateboarder who grew up in Kettering.
Quality Heating, Cooling & Indoor Air Quality Services in Kettering, OH
Our team at Five Star Heating & Cooling Dayton proudly serves the residents of Kettering, Ohio, among neighboring communities, with the absolute highest level of customer service possible at the most competitive and affordable prices in the market. For each and every customer we serve, day in and day out, we strive to provide our Five Star Experience each and every time.
For those Kettering, OH residents looking to stay cool during the hot, Ohio summers, we have around-the-clock emergency HVAC repair service (365 days a year) as well as affordable A/C installation and air conditioning system replacement. We also have emergency furnace repair (available day and night as well), heat pump repair, and furnace installation, and heating system replacement. We service all brands and types of HVAC equipment, no matter the age!
If you're looking to improve your home's Indoor Air Quality, we also offer a whole line of products that include humidifiers, dehumidifiers, air purifiers, UV lights, smart thermostats, and special air filters. This is in addition to the air duct cleaning service we provide, for those who suspect their ductwork might need a professional hand.
Our trucks stay fully stocked, outfitted with all sorts of cutting-edge, high-quality, HVAC equipment, parts, and tools. This includes a wide range of furnace filters, HEPA filters, AC filters, and all sorts of other parts. We stay up-to-date with the latest technology in thermostats, including smart thermostats and programmable thermostats, which cost less than you'd think and yet pay for themselves quickly with the added convenience and energy savings. We also fix AC fans and AC compressors, in addition to recharging AC refrigerant levels when necessary. This, we should mention, should only be performed by a professional as air conditioning refrigerant is hazardous. We also service electric furnaces, gas furnaces, and heat pumps.