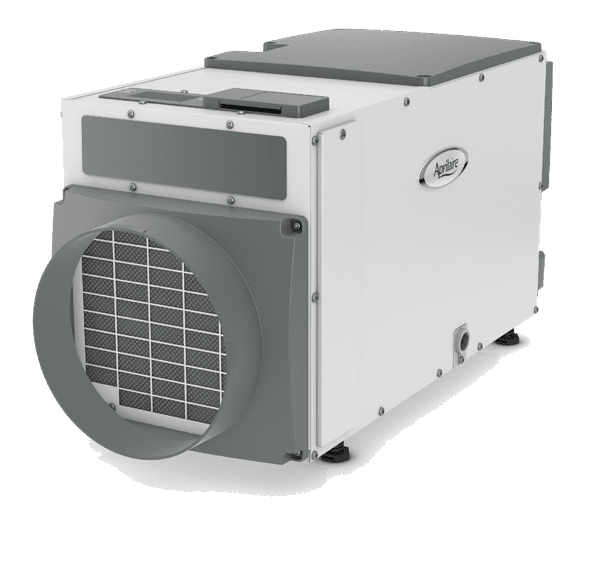 Dehumidifier Installation Services in Cincinnati, OH
As Ohio residents, we know all too well how humid it tends to get in the summertime. When those days arrive, it has everyone wants to go back inside. But what if it's humid inside? According to the experts, the relative humidity level inside a home should be between 30 and 50%. As it gets higher, the home starts to feel uncomfortable and becomes unhealthy as it negatively impacts your Indoor Air Quality and hinders your air conditioner's efficiency. Below, we at Five Star Heating & Cooling Dayton have highlighted some ways in which using a dehumidifier can boost your Indoor Air Quality and benefit both you and everyone else in your home.
Free Online Estimate
There comes a point when your furnace, heat pump, or AC just doesn't cut it anymore. Maybe your energy bills have skyrocketed, or the rooms in your home are heating or cooling unevenly. Whatever the case, it might be time to consider a Columbus area furnace replacement. Choose Five Star Heating & Cooling! We'll come out an asses your system, home and your needs - for free.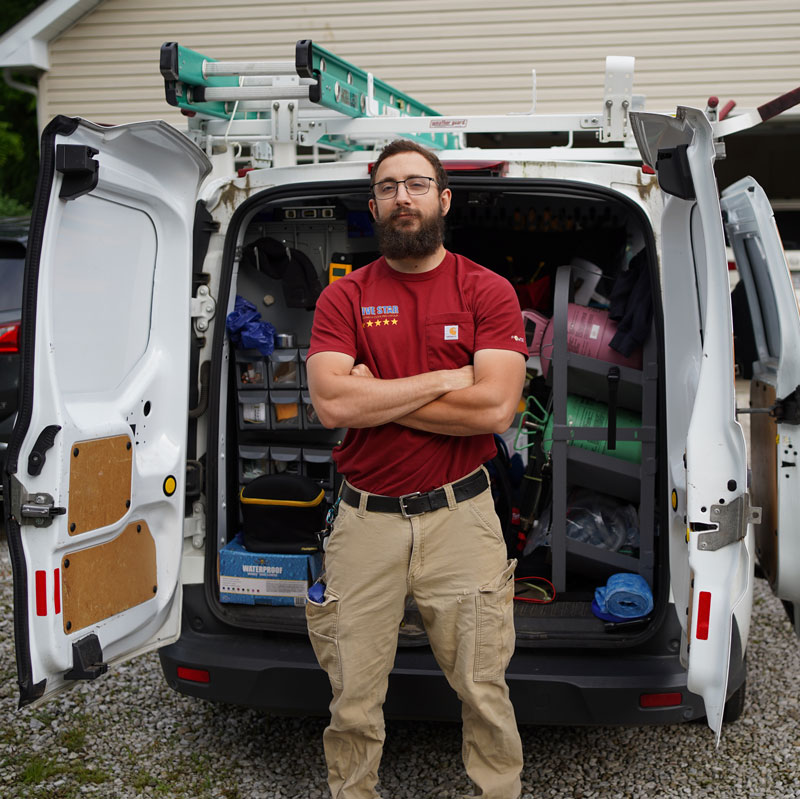 4 Benefits of a Residential Dehumidifier
If you need to decrease the level of humidity in your home, we have a line of dehumidifiers that work with all budgets, priced affordably. According to the experts, the relative humidity level inside a home should be between 30% and 50%. As it gets higher, the home starts to feel uncomfortable and becomes unhealthy as it negatively impacts your Indoor Air Quality and hinders your air conditioner's efficiency.
PREVENT MUSTY ODORS
Do you ever experience musty or foul smells in your basement or laundry room? This odor is caused primarily by damp climates or excess moisture in the air. When humid air comes in contact with cold surfaces near or around your home, it can cause condensation and musty odors. Often, this damp smell can also be caused by the growth of mold and mildew. Another great benefit of a dehumidifier is that it can reduce or prevent odors by extracting extra water from the air to restore humidity levels. By maintaining a healthy indoor humidity level, it can create a comfortable and breathable environment! We also offer whole-home humidifiers.
MORE CONTROL OVER ASTHMA SYMPTOMS

When there's moisture in the air, it becomes heavier and often more difficult to breathe. That's why high-humidity conditions can be difficult for people who suffer from asthma. A dehumidifier can make an effort to breathe in and out easier on the lungs.
WATER LEAKAGE AND FLOODING CLEANUP

Flooding and water leakage can be common household issues. Using a dehumidifier to assist with cleanup can reduce the time, hassle, and stress of dealing with excess water. A significant benefit of a dehumidifier is that it can also work like a vacuum cleaner by absorbing the extra water and moisture to quicken the drying process! Not only does a dehumidifier help with the immediate impacts of flooding, but it can also help deal with the long-term aftereffects by preventing any mold or mildew from forming. A dehumidifier is very useful if you live in an area that experiences a lot of rainfall and natural disasters with water!
ENERGY SAVINGS

Dehumidifiers enable you to keep your thermostat setting a little higher while still allowing you to feel cooler. As a result, your energy needs will decline and this will give you a break on your monthly electricity bill. Because your air conditioner won't be working as hard to keep your home cool, it will prolong the lifespan of your system.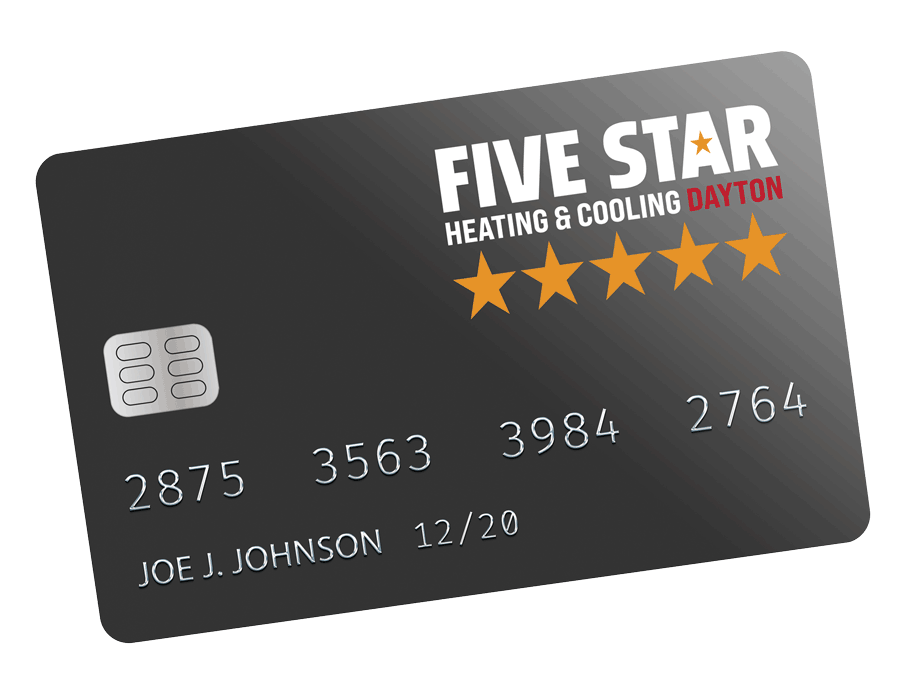 HVAC Financing for Homeowners in Dayton, OH
It's never been easier to get the best possible system for your home and pay over a period of time. HVAC system replacement can come as a surprise. We at Five Star recognize this, and that's why we offer different payment plans so you can enjoy comfort immediately, regardless of your budget. And when combined with tax credits, rebates, and online deals, financing makes your family's long-term comfort remarkably affordable. Buy today and pay over time with HVAC financing in Cincinnati, OH & surrounding areas.
Upgrade Your Dehumidifier in Cincinnati with Five Star
Aprilaire® Whole-House Dehumidifiers will assist in making your home more comfortable and energy-efficient while protecting your home's assets. The Aprilaire® Whole-House dehumidifier line includes a dedicated drain which means there is no messy water tray to empty. Yearly filter cleaning or replacement makes maintenance simple. Here are a few Aprilaire® models we offer:
The Aprilaire Model 1830 Dehumidifier is a high-capacity solution that helps you achieve total comfort through humidity control. It is installed as part of your home's HVAC system. 1830 pulls air from every room in your home through the return ducts. Then, it removes the moisture and sends dry air back throughout your home. It works in conjunction with your air conditioner to efficiently balance the humidity levels in your home. Still, it can also work independently on days when you don't need the air conditioner.
The Aprilaire 1850 Dehumidifier is ideal for dehumidifying your whole home removing up to 95 pints (11.9 gallons) of water per day. It can be ducted to your HVAC system for your convenience, and the control panel can be mounted on the top or side of the unit, so it is easy to access in any location. The dehumidifier has a simple-to-use interactive display, making set-up and use a breeze. The Aprilaire 1850 is low maintenance with no messy trays to empty and simple once-a-year filter cleaning or replacement.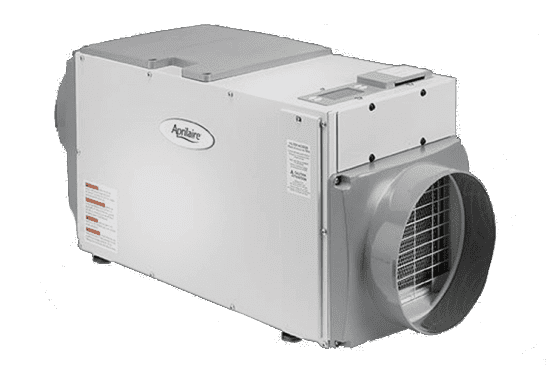 The Gold Standard in HVAC Services Since 1972
We at Five Star Heating & Cooling Dayton are the real deal. We always strive to leverage the highest quality of services and superior HVAC products at the most competitive price rates in the local market. We strive to offer our customers the most and maintain our Five Star reputation. On each and every job we do, we guarantee customer satisfaction across the board because your satisfaction is our highest priority. We also have a Best Price Guarantee on all the industry's top equipment, with customer-focused hours.
For residents looking to stay cool during the hot Ohio summers, we have around-the-clock emergency HVAC repair service (365 days a year) as well as affordable A/C installation and air conditioning system replacement. We also have emergency furnace repair (available day and night as well), heat pump repair, furnace installation, and Heating system replacement. We service all brands and types of HVAC equipment, no matter the age! If you're looking to improve your home's Indoor Air Quality, we also offer a whole line of products that include humidifiers, dehumidifiers, air purifiers, UV lights, smart thermostats, and special air filters. This is in addition to the air duct cleaning service we provide for those who suspect their ductwork might need a professional hand.
Do you need to purchase a new residential furnace, heat pump, or air conditioning system but cannot pay all at once? Check out our current financing offer we at Five Star Heating & Cooling Dayton offer customers. We also have online deals that can't be topped in the local market. Our service areas include Greater Dayton, including Kettering, Jamestown, Springfield, Beavercreek, Fairborn, Xenia, Fairfield, Springboro, and much more. Experience the Five Star Difference today!
We Service All HVAC Brands

Experience the Five Star Difference.


Free Estimates
Schedule Now

Service Call
with a paid repair