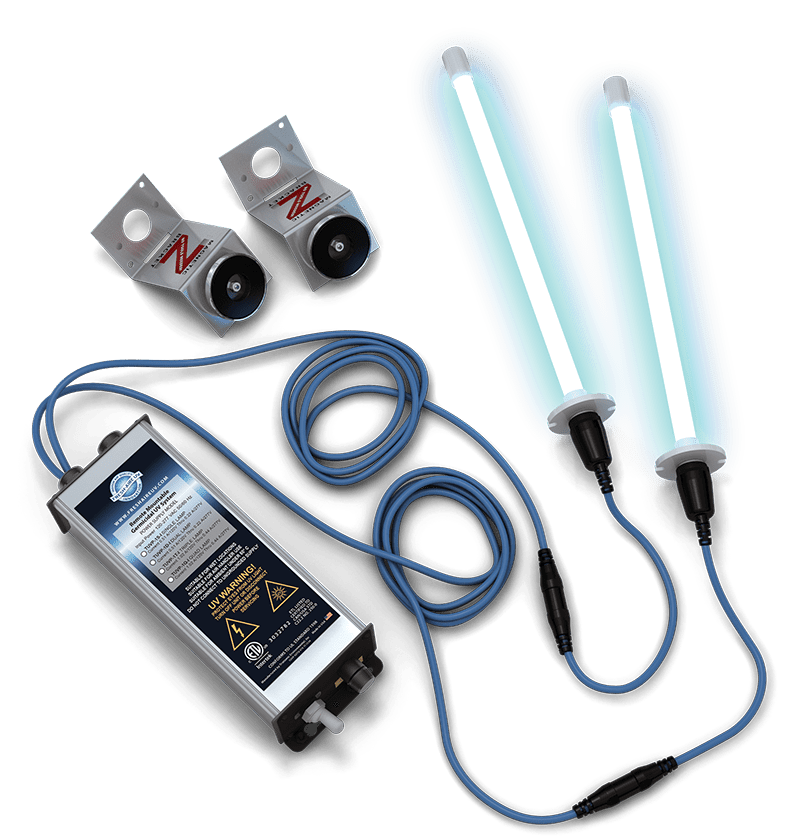 UV Light Installation Services in the Greater Dayton Area
For many years, ventilation, humidity control, and filtration devices were the only real options for Indoor Air Quality. And while these innovations were great, none of them could do anything about biological contaminants such as mold, fungi, bacteria, and viruses ‒ the deadly "dark side" of indoor air pollution. Then one day, someone switched on the light. Literally…
Having ultraviolet lamps installed inside an HVAC system adds an extra level of protection against these ultra-hazardous organic indoor air pollutants. For Dayton, OH, residents who are susceptible to allergens and other hazardous organic particles, UV lamps are especially effective because they kill these allergens in addition to germs before they are dispersed in the air throughout the home. Moreover, they prevent the development and growth of mold and mildew in the air handler coil, which is particularly advantageous to homes in areas with high levels of humidity. Schedule UV light system installation today!
Featured Deal
Blue Tube UV Light System Installation

UV lights work with your existing HVAC system to kill nasty airborne contaminants before your family breathes them in. Get ready to breathe easier – claim this healthy offer today!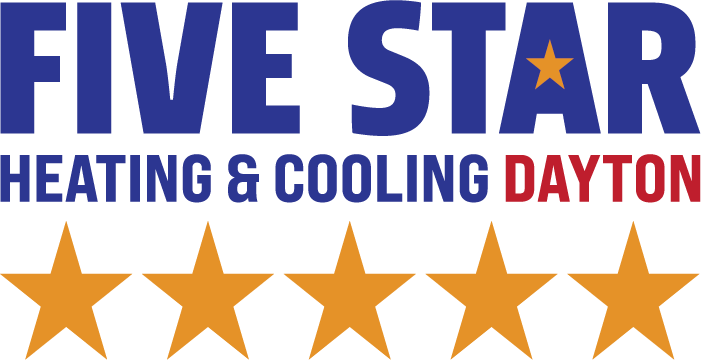 $399 Blue Tube UV Germicidal Light System + Installation
SAVE $100 | Regularly $499
4 Benefits of a Residential UV Light System
Reduces the Spread of Viruses
Your furnace and central air conditioner distribute air to each room of your household to maintain a livable temperature throughout the summer or winter seasons. If your daughter has a spreadable virus, it can be easily dispersed to another family member through the return and supply vents. The easiest way to keep your son or daughter healthy during the winter season is to become familiar with the benefits of using HVAC ultraviolet lights to eliminate microorganisms.
Keeps the HVAC System Clean

Ultraviolet lamps in your air ducts will help keep your HVAC system clean and safe. Before choosing an HVAC ultraviolet light, talk with a certified contractor about the benefits of various types of air disinfection systems. They will also work with you to determine the total number of ultraviolet lamps you need to eliminate mold and mildew in your household.
Eliminates Mold, Mildew, & Bacteria

The air filters in your furnace are not designed to inhibit the growth of mildew and mold in your air ducts. An average filter is only able to extract dirt, dust, and debris from the air in your home. A benefit of investing in HVAC ultraviolet (UV) lights includes the elimination of fungi and pathogens in your system. If you or a family member with asthma are having difficulty breathing, this is a sign of mold and mildew in the air. To protect the health of your kids or spouse, it's important to install an ultraviolet germicidal light system in your household.
Improves Indoor Air Quality

Ultraviolet lights terminate dangerous types of bacteria that can make you suck throughout the winter months. Germicidal lights reduce the number of contaminants in areas such as air ducts and insulation.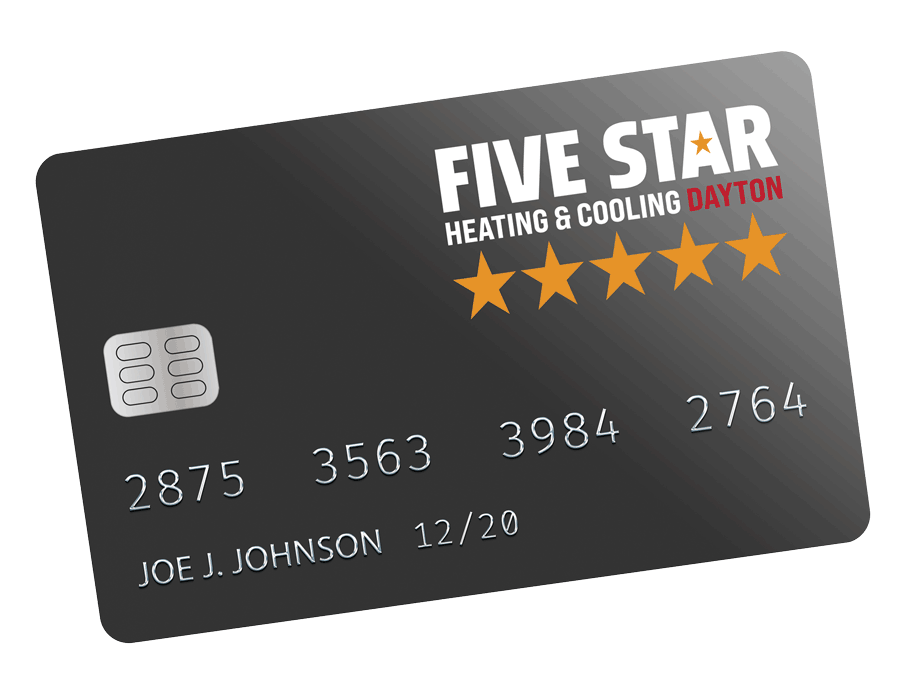 HVAC Financing for Homeowners in Dayton, OH
It's never been easier to get the best possible system for your home and pay over a period of time. HVAC system replacement can come as a surprise. We at Five Star recognize this, and that's why we offer different payment plans so you can enjoy comfort immediately, regardless of your budget. And when combined with tax credits, rebates, and online deals, financing makes your family's long-term comfort remarkably affordable. Buy today and pay over time with HVAC financing in Cincinnati, OH & surrounding areas.
Residential UV Light Systems in Dayton, OH
Ductwork UV Lamps or Air Germicidal HVAC Lights are air sanitizers that work in conjunction with HVAC equipment. These lights go inside the HVAC unit and they help the system as well as the homeowner. Our Blue Tube UV Lights kill airborne pollutants and allergens making their way through the system's return vents. For customers who are vulnerable to allergens and other organic particles, UV lamps are amazing because they kill these organisms as they pass through the light. They are great for sterilizing germs, bacteria, viruses, mold and more.
In any case, we install the lights themselves in the unit and hard wire them to your power supply. They coordinate with your blower motor, which means they turn on and off with it so as not to waste energy. We also offer Blue Tube UV Light Installation at competitive price rates and they make great add ons whenever you go to upgrade HVAC equipment or have a home Heating or Cooling repair made.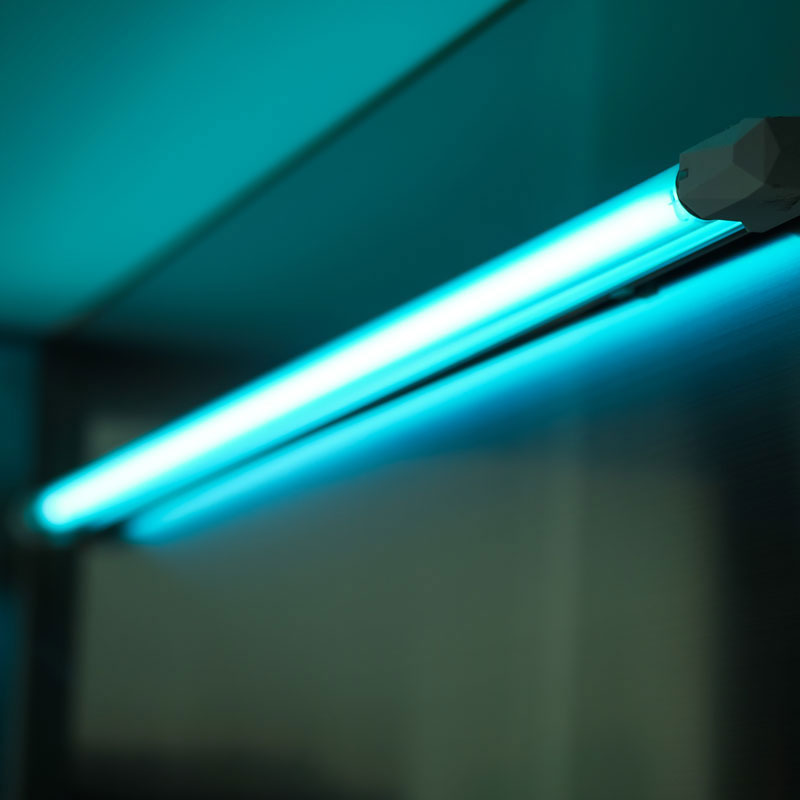 The Gold Standard in HVAC Services Since 1972
We at Five Star Heating & Cooling Dayton are the real deal. We always strive to leverage the highest quality of services and superior HVAC products at the most competitive price rates in the local market. We strive to offer our customers the most and maintain our Five Star reputation. On each and every job we do, we guarantee customer satisfaction across the board because your satisfaction is our highest priority. We also have a Best Price Guarantee on all the industry's top equipment, with customer-focused hours.
For residents looking to stay cool during the hot Ohio summers, we have around-the-clock emergency HVAC repair service (365 days a year) as well as affordable A/C installation and air conditioning system replacement. We also have emergency furnace repair (available day and night as well), heat pump repair, furnace installation, and Heating system replacement. We service all brands and types of HVAC equipment, no matter the age! If you're looking to improve your home's Indoor Air Quality, we also offer a whole line of products that include humidifiers, dehumidifiers, air purifiers, UV lights, smart thermostats, and special air filters. This is in addition to the air duct cleaning service we provide for those who suspect their ductwork might need a professional hand.
Do you need to purchase a new residential furnace, heat pump, or air conditioning system but cannot pay all at once? Check out our current financing offer we at Five Star Heating & Cooling Dayton offer customers. We also have online deals that can't be topped in the local market. Our service areas include Greater Dayton, including Kettering, Jamestown, Springfield, Beavercreek, Fairborn, Xenia, Fairfield, Springboro, and much more. Experience the Five Star Difference today!
We Service All HVAC Brands

Experience the Five Star Difference.


Free Estimates
Schedule Now

Service Call
with a paid repair