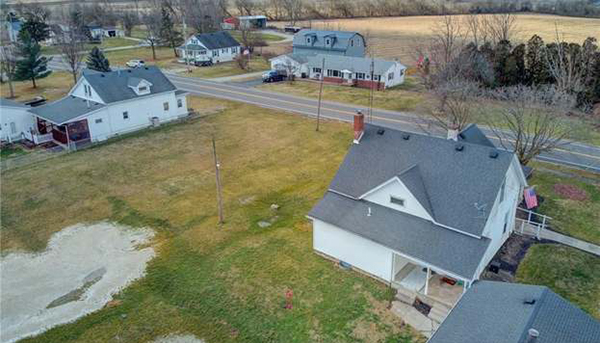 Expert Heating, Cooling & Indoor Air Quality Services in Bowersville, Ohio
At Five Star Heating & Cooling Dayton, we offer every kind of HVAC service imaginable, from A to Z, all of which come at competitive, affordable, prices our competitors find hard to beat. And we are happy to extend these services to all the residents of Bowersville, OH. Check out our special online deals!
In addition to HVAC system repairs and installations, for residents looking to get the most out of their system and save money on energy bills, we provide AC maintenance and furnace maintenance year-round on all varieties of home heating and cooling systems, or any HVAC system for that matter. Experts strongly urge homeowners to take advantage of routine preventative HVAC maintenance, before the commencement of each season of usage, regardless of the system or its age.
Choose Five Star Heating & Cooling Dayton for your next Heating, Cooling, or Indoor Air Quality needs. Experience the Five Star Difference in Bowersville!









Getting to Know Bowersville, OH
Located in Greene County, the Village of Bowersville has a population of about 330 people, according to the most recent estimates. Originally surveyed in April of 1848, Bowersville was named after one of the village's first settlers, Peter Bowermaster, who owned a store and served as the postmaster there. Since 1847, there had been a post office with the name Bowersville in operation there. With a total area of 0.15 square miles, Bowersville originally had 26 lots.
In the early years, when the railroad industry started developing large inroads throughout Ohio, many believed a new railroad line was going to be constructed running from Cincinnati to Columbus and that it would make a stop in Bowersville. When that railroad route was finally constructed, it did not pass through the village as hoped.
However, later in the 1870s, a more narrowly gauged railroad that connected Sedalia in Madison County with Kingman in Clinton County, it did pass through Bowersville, which accelerated business development in the village and led to the construction of several grain elevators. Eventually, that railroad was replaced with a more modern railway that was part of a line connecting Cincinnati, Pittsburgh, St. Louis, and Chicago.
Of the notable people from Bowersville was the author Norman Vincent Peale, a widely popular spiritual world leader during the 1950s, best known for his book,The Power of Positive Thinking, which was a New York Times bestseller for 186 straight weeks. Peale was born in Bowersville in 1898. His time in Bowersville, however, was short as his father was a Methodist Minister who moved often from one community to another.
Quality Heating, Cooling & Indoor Air Quality Services in Bowersville, OH
Our team at Five Star Heating & Cooling Dayton proudly serves the residents of Bowersville, Ohio, among neighboring communities, with the absolute highest level of customer service possible at the most competitive and affordable prices in the market. For each and every customer we serve, day in and day out, we strive to provide our Five Star Experience each and every time.
For those Bowersville, Ohio residents looking to stay cool during the hot, Ohio summers, we have around-the-clock emergency HVAC repair service (365 days a year) as well as affordable A/C installation and air conditioning system replacement. We also have emergency furnace repair (available day and night as well), heat pump repair, and furnace installation, and heating system replacement. We service all brands and types of HVAC equipment, no matter the age!
If you're looking to improve your home's Indoor Air Quality, we also offer a whole line of products that include humidifiers, dehumidifiers, air purifiers, UV lights, smart thermostats, and special air filters. This is in addition to the air duct cleaning service we provide, for those who suspect their ductwork might need a professional hand.
Our trucks stay fully stocked, outfitted with all sorts of cutting-edge, high-quality, HVAC equipment, parts, and tools. This includes a wide range of furnace filters, HEPA filters, AC filters, and all sorts of other parts. We stay up-to-date with the latest technology in thermostats, including smart thermostats and programmable thermostats, which cost less than you'd think and yet pay for themselves quickly with the added convenience and energy savings. We also fix AC fans and AC compressors, in addition to recharging AC refrigerant levels when necessary. This, we should mention, should only be performed by a professional as air conditioning refrigerant is hazardous. We also service electric furnaces, gas furnaces, and heat pumps.