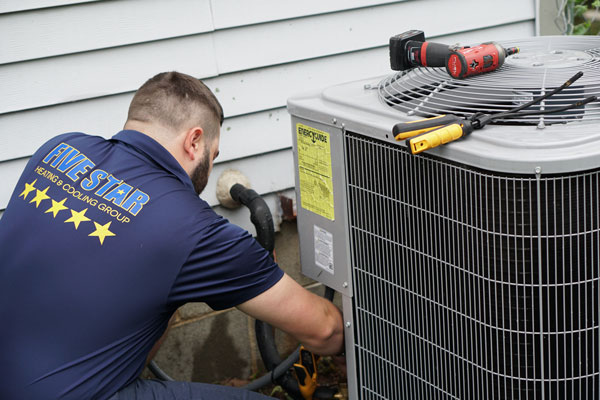 Heat Pump Repair Services in Dayton, OH
As more and more people are getting heat pumps installed in their homes, they're learning about the many benefits of having one installed. Heat pumps are effective, efficient, and quite handy. It turns out heat pumps are one of the few HVAC systems out there on the market that are good for both cooling your home during the summertime and heating your home in the winter, which makes them a versatile and cost-effective option great to have all year long.
It doesn't matter how great any system is, sooner or later it is going to need some sort of repair, especially if it's not being maintained by a professional every year. If this happens, you are going to want a reputable, affordable, trustworthy HVAC contractor in Dayton, Ohio to repair your heat pump. If this is you, it is crucial that you schedule your repairs at the first sign of a problem before it gets worse. To help make you aware of some of the most common repairs that your heat pump system may need, we present a few of the things to look out for.
We can Repair Your Heat Pump!
Are you a Dayton, OH area homeowner who needs a professional service technician to restore comfort in their home? Schedule a Diagnostic Service Call with Five Star Dayton Heating & Cooling. We can repair any brand or type of heat pump out there. We'll inspect your unit, find the problem, and discuss with you the best options for repair or replacement, with no obligations or hidden fees.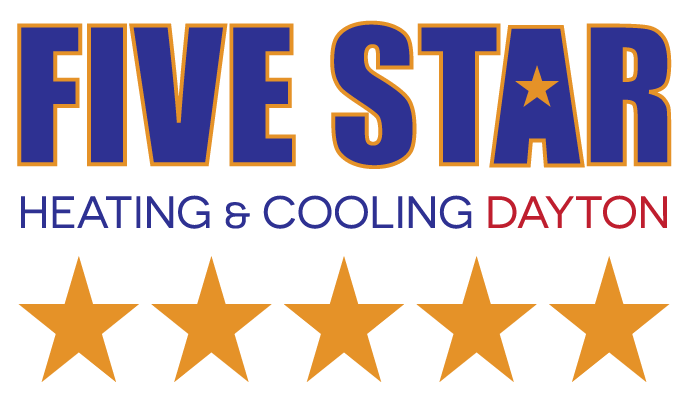 $49 Diagnostic Service Call
SAVE $50 | Regularly $129

In our years of experience, we've come to find that if you're having issues with your heat pump, it's likely one of the top 4 most common heat pump problems that other homeowners are also dealing with. To help you determine when it's appropriate to call a licensed HVAC technician, we've composed the following list of common heat pump repairs:
Frozen System

A heat pump's exterior coil is where heat gets released during the winter and gets absorbed during the summer. During the colder months of winter, it's not uncommon for a layer of frost to solidify on the outdoor unit. However, it shouldn't be doing this. Your heat pump should be running a defrost cycle to remove this frost because if it builds up too much and forms a layer of ice, it can obstruct the unit and create all sorts of problems, and it can eventually lead to a system breakdown.
Reversing Valve Failure

A heat pump's "reversing valve" is what enables the system to switch the flow of refrigerant around, giving homeowners the ability to alternate between "cooling mode" and "heating mode." Occasionally, this reversing valve fails and ends up stuck in one position, which prevents you from switching between these two modes. If this happens, make sure to give us a call to properly replace the faulty valve for you.
Refrigerant Leak

Because refrigerant is needed for the operation of your heat pump in both the winter and the summer, if there is a leak, you can expect some problems to follow. Any leakage in the refrigerant line and soon there won't be enough to adequately absorb and transfer the heat, which can damage your compressor and compromise your comfort. Our professional heat pump repair technicians will seal up any leakage in your line and recharge the refrigerant to restore your system and prevent further problems.
Electrical Failure

Heat pumps use electricity to power their fan motors and compressors. As such, electrical problems are another prevalent reason for heat pump repairs. If this is the case, often you will need to replace electrical components, which should always be done by a professional.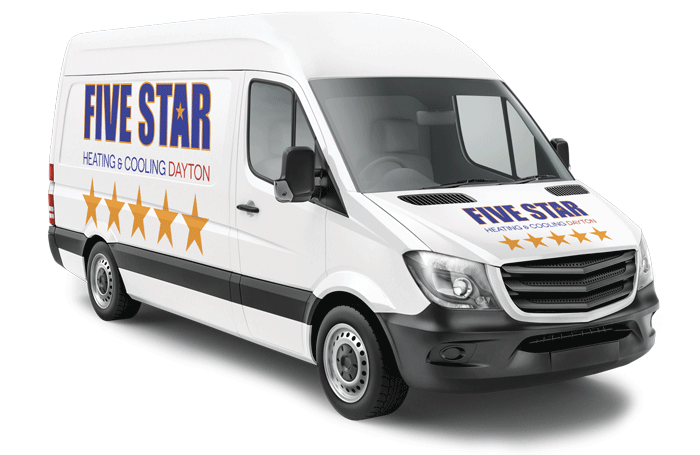 Can Five Star Dayton Repair My Heat Pump?
Five Star Heating & Cooling Dayton technicians can work on any HVAC system or equipment (or parts connected to it) used in heating your home. This includes electric heaters, gas heaters, heat pumps, and ductless mini-split and zoned systems. Our top-notch HVAC service technicians drive state-of-the-art service vans fully stocked with all the latest in technology. When we service your system, if we find any part is faulty, we can replace it on the spot with your approval. We are prepared to handle anything, including ignitors, pilot lights, heat exchangers, breakers, fuses, burners, blowers, heat strips, switches, valves, and control boards.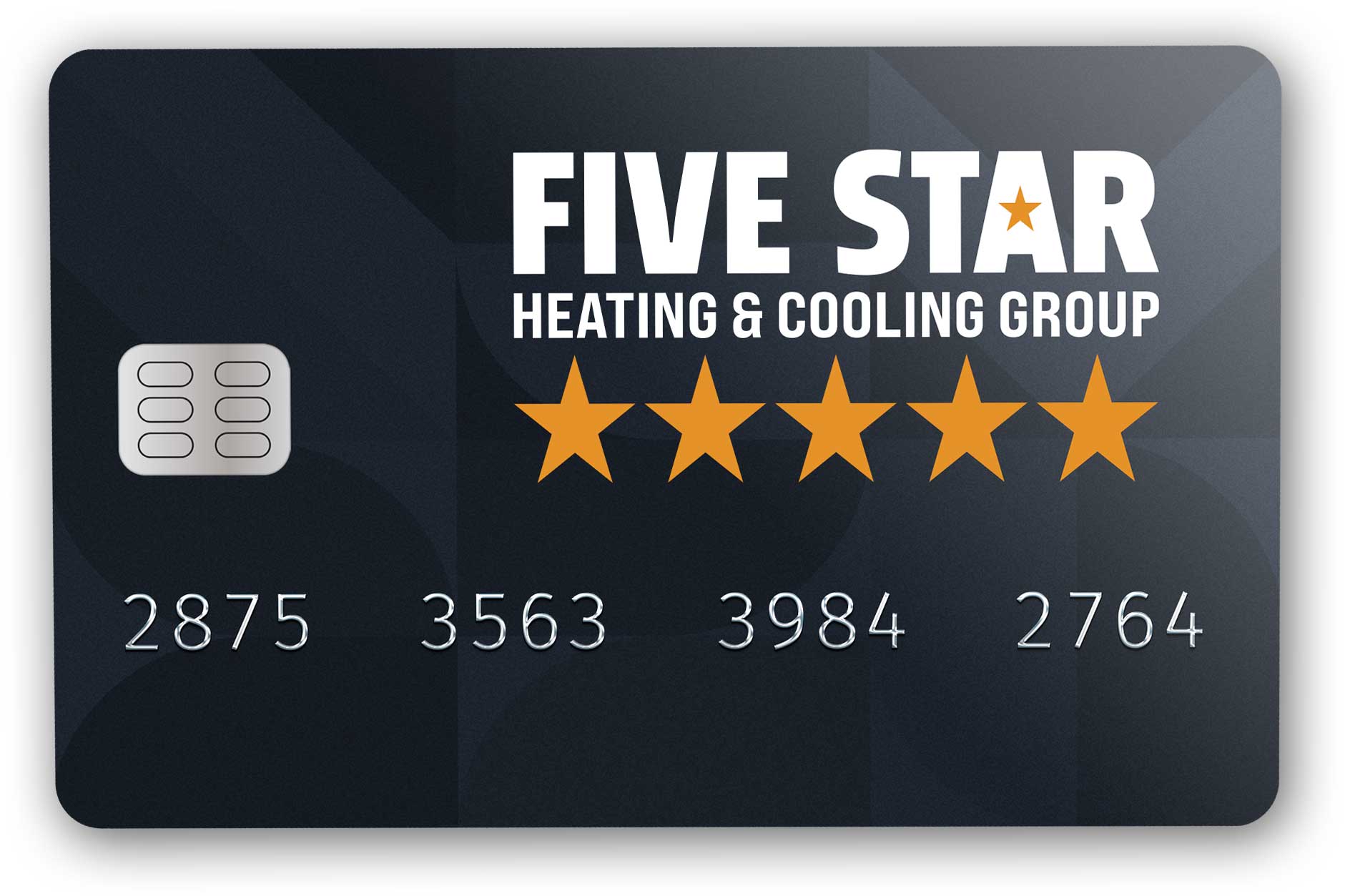 Financing Options in Dayton, OH
Quick & Convenient HVAC Financing
If you're looking for some financial assistance in upgrading your home's HVAC system or covering the cost of repairs, we encourage you to check out our financing options. We at Five Star Heating & Cooling Dayton have worked for years with local financial institutions to assist our customers. Learn more about our financing options today!