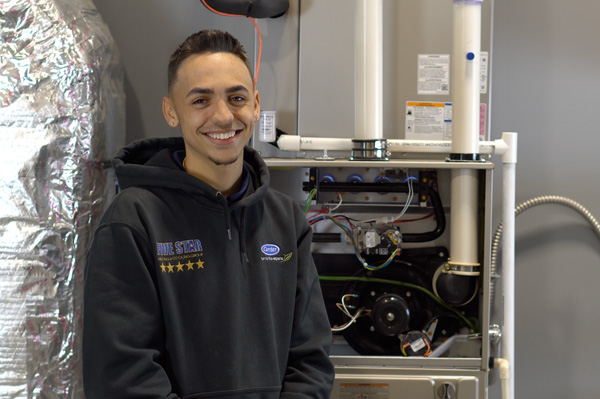 Buy Today, Pay Over Time with HVAC Financing in Dayton, OH
At Five Star Heating & Cooling Dayton, we commit to customer satisfaction by offering quick and convenient financing options and online deals in Dayton, OH, and surrounding areas. We believe that homeowners shouldn't have to break the bank on unexpected heating and cooling repairs or installations.
Need to upgrade your home's heating or air conditioning system or cover the cost of repairs? Please take advantage of our current financing offer for Dayton, OH, homeowners. We've teamed up with Wells Fargo to offer the Comfortmaker® credit card to help our customers keep their homes comfortable year-round.
Call and ask your customer service representative or ask us for details.
Ready to Apply?
If you're ready to apply for the Five Star Heating & Cooling Dayton financing offer, give one of our friendly customer service representatives a call at (937) 708-8278 or click the link below to get started!
Convenient application
Make manageable monthly payments
Quick credit decisions with approved credit
The Comfortmaker® credit card is issued by Wells Fargo Bank, N.A., an Equal Housing Lender. Special terms apply to qualifying purchases of $2000 or more charged with approved credit. The special terms APR will continue to apply until all qualifying purchases are paid in full. The monthly payment for this purchase will be the amount that will pay for the purchase in full in equal payments during the promotional (special terms) period. The APR for Purchases will apply to certain fees such as a late payment fee or if you use the card for other transactions. For new accounts, the APR for Purchases is 28.99%. If you are charged interest in any billing cycle, the minimum interest charge will be $1.00. This information is accurate as of 01/01/2021 and is subject to change. For current information, call us at 1-800-431-5921. Offer expires 12/31/2021.