About Five Star Heating & Cooling Dayton
We at Five Star Heating & Cooling Dayton are the Highest Rated HVAC Contractors in Dayton, Ohio, and we are continuously growing. We believe our growth is due to our philosophy; to install, service, and maintain the highest quality climate control systems (with the most efficient installation) and the highest level of customer service at the most competitive, fair price possible while offering online deals and financing options. We are a proud member of the Five Star Heating & Cooling Group. What started in Pickerington, Ohio, and nearby areas have spread out all over Central Ohio and beyond. Almost 50 years ago, we started this company as a "mom and pop shop." Still, eventually, it grew into a strong, reliable HVAC contracting business with a staff of nearly 40 full-time heating and air conditioning repair and installation technicians and office and management staff.
At Five Star, we believe in profit with purpose. This means the revenue we receive from our business goes directly back into the communities we serve. Giving back to the communities that serve us is arguably the most critical aspect of our culture. We provide opportunities for our employees to become the best versions of themselves.
"When you come to work for us, you're gaining much more than a viable career with a growing company that offers you plenty of room for professional advancement. You're also joining a family. As a family, we are fully committed to helping you become the best version of yourself."
– Kip Morris, CEO of Five Star
Careers
Join the Five Star Family.
Five Star is always searching for determined and motivated men and women with a positive attitude. If you're interested in pursuing a career in home services with a fast-growing company, which includes HVAC, plumbing, electrical, and more, we encourage you to apply today.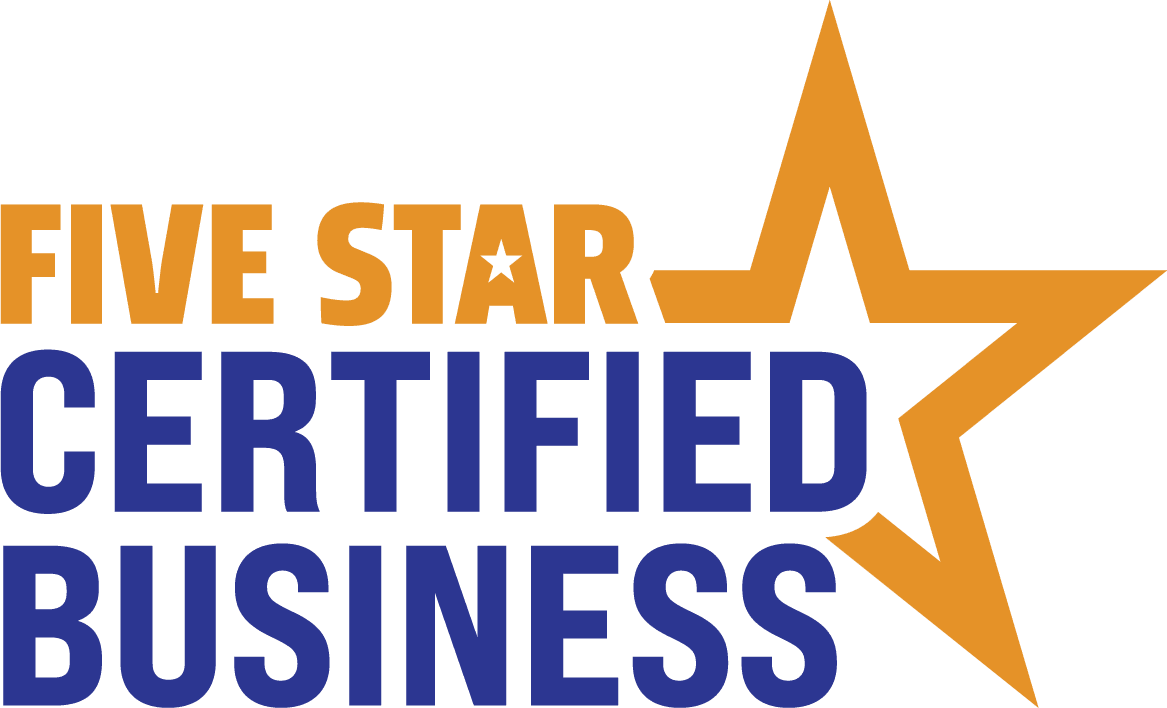 Proud Member of Five Star Home Services
Check Out Our Customer Reviews
Dayton Area Heating & Furnace Services
Realizing that your heating system is failing when you need it the most is a nightmare. However, we can repair, service, and install a heating system from a trusted HVAC manufacturer. Don't spend another day cold in your own home. Get a free estimate on heating installation today.
AC Units & Cooling System Services
Keep it cool during Dayton's hot, humid summers with our cooling services, including A/C repair, maintenance, and installation. If your A/C is blowing warm air, or there's a refrigerant leak, call the pros at Five Star. We can also service your heat pump!
Heat Pump Services in Dayton, OH
Heat pumps are centralized, forced-air systems that work as both heaters and AC. As a third option, heat pumps have significant benefits for customers looking for a different form of climate control that is affordable and efficient. We service, repair, and install heat pump systems near Dayton & Cincinnati
Indoor Air Quality Solutions in Southwest Ohio
Working with leaders in this industry, we can help any area homeowner come up with the right solution to any type of air quality problem, whether that be a problem with indoor air pollution, humidity, toxic gases, allergens, smoke or unpleasant odors. We have a number of products to improve your air quality including thermostat upgrades, humidifiers, air filters, and more.
The Gold Standard in HVAC Services Since 1972
We at Five Star Heating & Cooling Dayton are the real deal. We always strive to leverage the highest quality of services and superior HVAC products at the most competitive price rates in the local market. We strive to offer our customers the most and maintain our Five Star reputation. On each and every job we do, we guarantee customer satisfaction across the board because your satisfaction is our highest priority. We also have a Best Price Guarantee on all the industry's top equipment, with customer-focused hours.
For residents looking to stay cool during the hot Ohio summers, we have around-the-clock emergency HVAC repair service (365 days a year) as well as affordable A/C installation and air conditioning system replacement. We also have emergency furnace repair (available day and night as well), heat pump repair, furnace installation, and Heating system replacement. We service all brands and types of HVAC equipment, no matter the age! If you're looking to improve your home's Indoor Air Quality, we also offer a whole line of products that include humidifiers, dehumidifiers, air purifiers, UV lights, smart thermostats, and special air filters. This is in addition to the air duct cleaning service we provide for those who suspect their ductwork might need a professional hand.
Do you need to purchase a new residential furnace, heat pump, or air conditioning system but cannot pay all at once? Check out our current financing offer we at Five Star Heating & Cooling Dayton offer customers. We also have online deals that can't be topped in the local market. Our service areas include Greater Dayton, including Kettering, Jamestown, Springfield, Beavercreek, Fairborn, Xenia, Fairfield, Springboro, and much more. Experience the Five Star Difference today!
We Service All HVAC Brands

Experience the Five Star Difference.


Free Estimates
Schedule Now

Service Call
with a paid repair