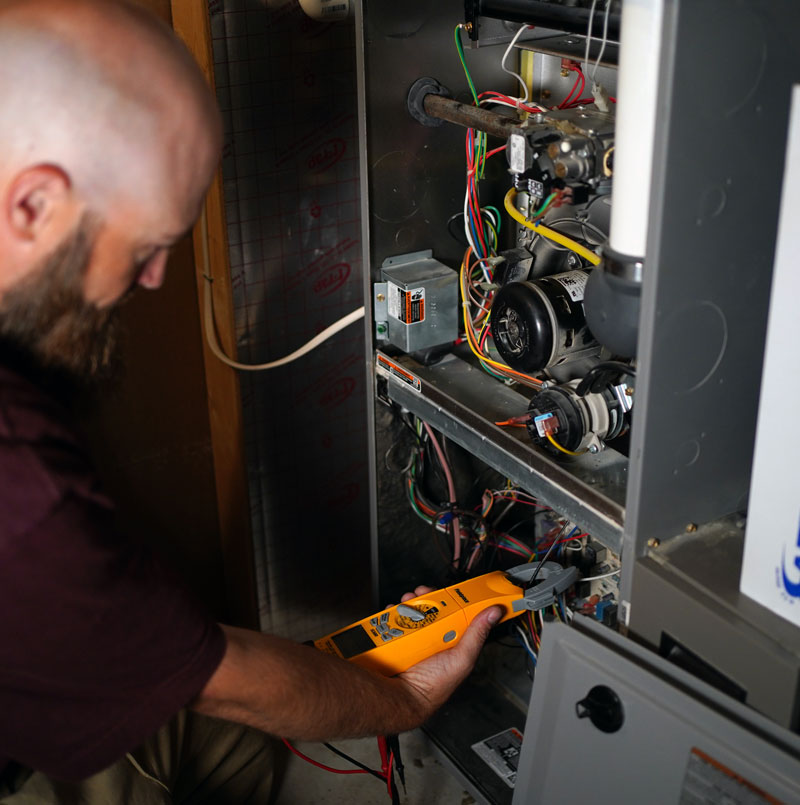 Furnace & Heating System Maintenance Services in Dayton, OHio
When it comes to furnace maintenance, many HVAC companies will try to use scare tactics to sell you their service. They'll paint a picture of your home in the wintertime when it's freezing cold outside. They'll describe a scenario in which your system goes down when you least expect it, and you end up needing an emergency repair or worse. All of this, one is led to believe, could have been avoided if you had just scheduled a service call when everyone else did in the fall. At Five Star Heating & Cooling Dayton, we aren't here to use fear to get you to buy anything, especially when it sells itself on worthy merits alone.
4 Reasons Why Furnace Maintenance is Essential
Consistent seasonal maintenance is a furnace's best friend. Here are our top reasons why it should be done every season:
Safety
Many heating systems we work with are powered by natural gas, and any heater that uses natural gas can become dangerous without routine inspections. During our furnace maintenance calls, our technicians will check your gas line and heat exchanger to determine if there's any risk of carbon monoxide leakage. The danger often lies in the wiring for electric furnaces, which can create electric fires if it's bad, among other things.
Prolongs Lifespan of System

Maintenance is the best way to ensure your furnace lasts as long as possible. Without it, furnaces don't live half as long as the manufacturer's life expectancy. As such, having to replace a system earlier than necessary is costlier than any repair you'd have to make.
Prevents Expensive Repairs

Did you know an estimated 85% of the repairs performed on furnaces are a result of a lack of maintenance? Keeping up with routine maintenance can eliminate the vast majority of the repairs homeowners will need to pay for. So in addition to money, it will save you convenience.
More effective home heating
Home heating needs to be more than just dependable. It also has to be even. Cold spots are hugely frustrating, and a properly maintained heating system should never create any. This is because the cleaning and calibrations specialists will perform improves airflow and temperature detection, leading to more thorough heat.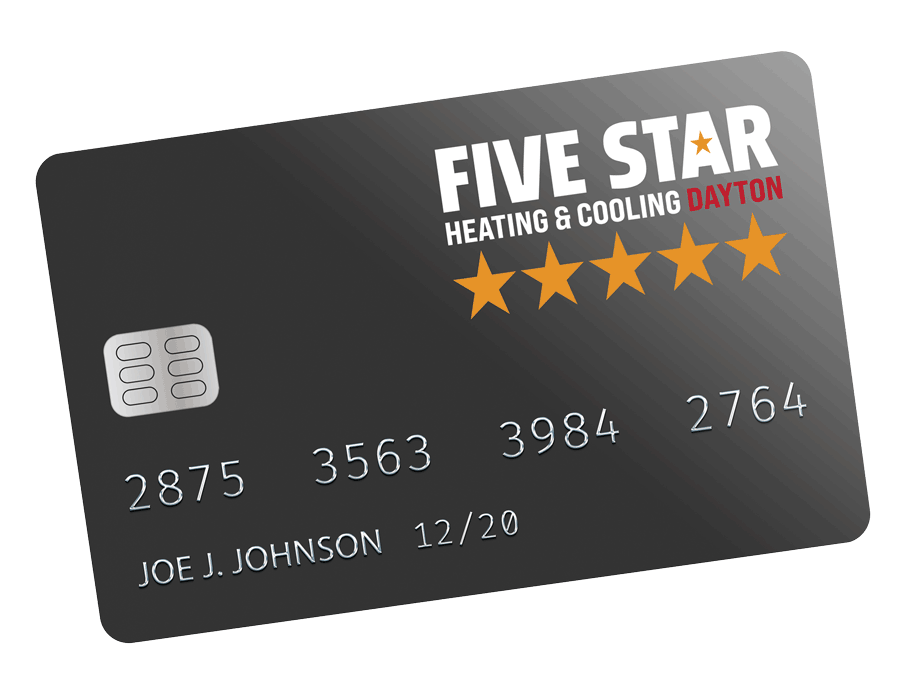 HVAC Financing for Homeowners in Dayton, OH
It's never been easier to get the best possible system for your home and pay over a period of time. HVAC system replacement can come as a surprise. We at Five Star recognize this, and that's why we offer different payment plans so you can enjoy comfort immediately, regardless of your budget. And when combined with tax credits, rebates, and online deals, financing makes your family's long-term comfort remarkably affordable. Buy today and pay over time with HVAC financing in Cincinnati, OH & surrounding areas.
We Can Tune-Up Your Furnace in Dayton & Surrounding Areas
This is no secret. One of the simplest and most affordable ways homeowners are able to save money on their home Heating expenses is to schedule an annual tune-up for their Heating system or furnace prior to the season. Our service team will gladly perform a Furnace Tune-Up + Safety Check to get your furnace ready for winter.
Avoid unexpected furnace problems! Contact Five Star to sign up for our maintenance plan.
Our Furnace Tune Up Includes:
Airflow check
Carbon monoxide safety test
Blower inspection
Furnace filter replacement
and more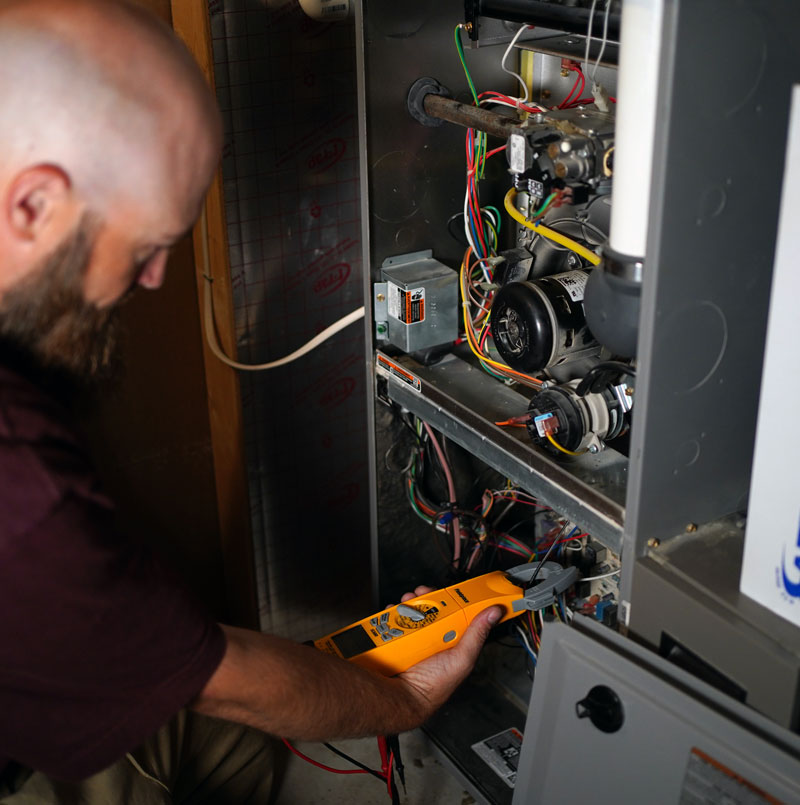 The Gold Standard in HVAC Services Since 1972
We at Five Star Heating & Cooling Cincinnati are the real deal. We always strive to leverage the highest quality of services and superior HVAC products at the most competitive price rates in the local market. We strive to offer our customers the most and maintain our Five Star reputation. On each and every job we do, we guarantee customer satisfaction across the board because your satisfaction is our highest priority. We also have a Best Price Guarantee on all the industry's top equipment, with customer-focused hours.
For residents looking to stay cool during the hot Ohio summers, we have around-the-clock emergency HVAC repair service (365 days a year) as well as affordable A/C installation and air conditioning system replacement. We also have emergency furnace repair (available day and night as well), heat pump repair, furnace installation, and Heating system replacement. We service all brands and types of HVAC equipment, no matter the age! If you're looking to improve your home's Indoor Air Quality, we also offer a whole line of products that include humidifiers, dehumidifiers, air purifiers, UV lights, smart thermostats, and special air filters. This is in addition to the air duct cleaning service we provide for those who suspect their ductwork might need a professional hand.
Do you need to purchase a new residential furnace, heat pump, or air conditioning system but cannot pay all at once? Check out our current financing offer we at Five Star Heating & Cooling Cincinnati offer customers. We also have online deals that can't be topped in the local market. Our service areas include Greater Cincinnati, including Blue Ash, Lebanon, Milford, Monroe, Fairfield, Springboro, and much more. Experience the Five Star Difference today!
We Service All HVAC Brands

Experience the Five Star Difference.


Free Estimates
Schedule Now

Service Call
with a paid repair