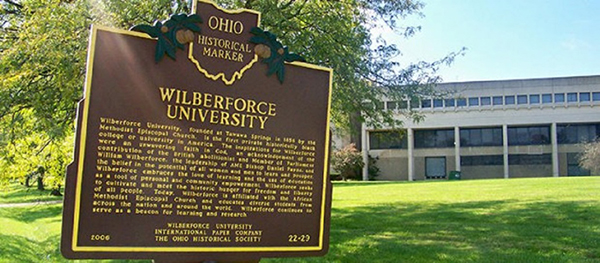 Expert Heating, Cooling & Indoor Air Quality Services in Wilberforce, Ohio
At Five Star Heating & Cooling Dayton, we offer every kind of HVAC service imaginable, from A to Z, all of which come at competitive, affordable, prices our competitors find hard to beat. And we are happy to extend these services to all the residents of Wilberforce, OH. Check out our special online deals!
In addition to HVAC system repairs and installations, for residents looking to get the most out of their system and save money on energy bills, we provide AC maintenance and furnace maintenance year-round on all varieties of home heating and cooling systems, or any HVAC system for that matter. We strongly urge homeowners to take advantage of routine preventative HVAC maintenance before the commencement of each season of usage, regardless of the system or its age.
Choose Five Star Heating & Cooling Dayton for your next Heating, Cooling, or Indoor Air Quality needs. Experience the Five Star Difference in Wilberforce!









Getting to Know Wilberforce, OH
Deriving its name after a British statesman who was a leader in abolishing slavery, Wilberforce is a community in Greene County southwest of Xenia with a population of around 2,270 people. In 1856, after Wilberforce College was established there, the community also took on the same name. It served as an important stopping point for refugees escaping slavery on the Underground Railroad before the American Civil War ensued. It had seven such stopping stations.
The Ohio Historical Society runs the National Afro-American Museum and Cultural Center, which is in Wilberforce. It displays exhibits and learning opportunities for the regional community. The Association of African American Museums, also located in Wilberforce and funded by the private university, works to build professional capacity among smaller museums.
Wilberforce has two historically black colleges, Wilberforce University (along with Payne Theological Seminary), and Central State University.
Wilberforce University was set up privately in 1856 as a joint project by the Methodist Episcopal Church of Cincinnati and African Methodist Episcopal Church. In 1863, the AME Church sold another property in order to buy the college after its temporary closing because of financial problems during the war. It is the first college to be owned and operated by African Americans. For many years, Bishop Daniel Payne, who led the founding and later purchase of the college, was its first president. A slew of prominent scholars have taught classes there.
Among those prominent professors was Charles Young, a West Point graduate and 19th-century U.S. Army officer who served with the Buffalo Soldiers in the West and later taught at Wilberforce. Born into slavery, Young became the highest-ranking African-American officer in the Army, a status that remained so until after World War I. His former residence, Youngsholm, has been designated as a National Historic Landmark and the Charles Young Buffalo Soldiers National Monument.
Established by the state in 1887, Central State University was set as a commercial, normal and industrial department. It was located at Wilberforce in the late 19th century. In 1947, the department had expanded to four-year programs and it was established as a separate institution. With continued development, it achieved university status in 1965.
Quality Heating, Cooling & Indoor Air Quality Services in Wilberfoce, OH
'Our team at Five Star Heating & Cooling Dayton proudly serves the residents of Wilberforce, Ohio, among neighboring communities, with the absolute highest level of customer service possible at the most competitive and affordable prices in the market. For each and every customer we serve, day in and day out, we strive to provide our Five Star Experience each and every time.
For those Wilberforce residents looking to stay cool during the hot, Ohio summers, we have around-the-clock emergency HVAC repair service (365 days a year) as well as affordable A/C installation and air conditioning system replacement. We also have emergency furnace repair (available day and night as well), heat pump repair, and furnace installation, and heating system replacement. We service all brands and types of HVAC equipment, no matter the age!
If you're looking to improve your home's Indoor Air Quality, we also offer a whole line of products that include humidifiers, dehumidifiers, air purifiers, UV lights, smart thermostats, and special air filters. This is in addition to the air duct cleaning service we provide, for those who suspect their ductwork might need a professional hand.
Our trucks stay fully stocked, outfitted with all sorts of cutting-edge, high-quality, HVAC equipment, parts, and tools. This includes a wide range of furnace filters, HEPA filters, AC filters, and all sorts of other parts. We stay up-to-date with the latest technology in thermostats, including smart thermostats and programmable thermostats, which cost less than you'd think and yet pay for themselves quickly with the added convenience and energy savings. We also fix AC fans and AC compressors, in addition to recharging AC refrigerant levels when necessary. This, we should mention, should only be performed by a professional as air conditioning refrigerant is hazardous. We also service electric furnaces, gas furnaces, and heat pumps.