The HVAC Experts in Dayton, OH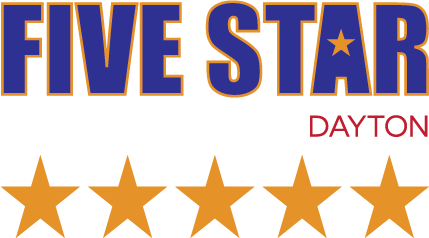 $49 Diagnostic Service Call




Proudly Serving Dayton, OH Since 1972
When you're searching for quality Heating, Cooling, or Indoor Air Quality products and services, think of your friends at Five Star Heating & Cooling Dayton. We're the top-ranked HVAC contractor in Dayton, OH! For over 40 years, we've earned the trust and respect of homeowners and residents across Ohio. We let our results speak for themselves in our countless reviews and near-flawless ratings. Experience the Five Star Difference today!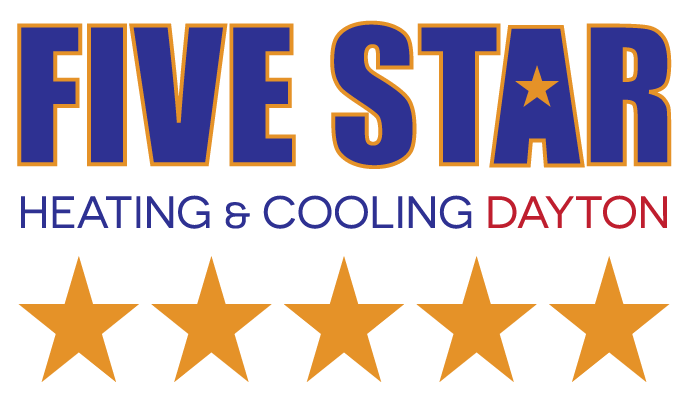 $49 Diagnostic Service Call
SAVE $50 | Regularly $129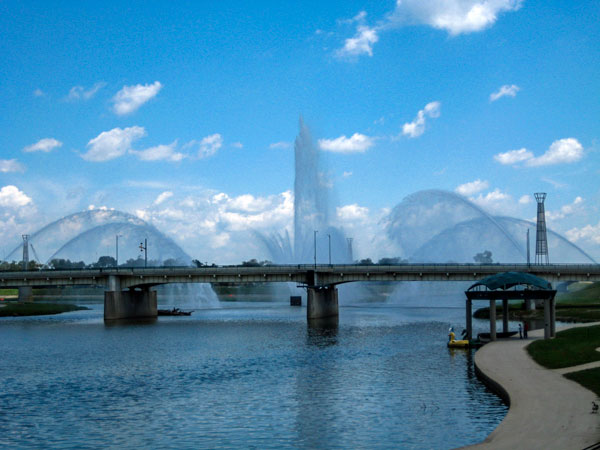 Getting to Know Dayton, OH
With a population of 140,400 people,
Dayton
is the sixth-largest city in Ohio. It serves as the county seat of Montgomery County. However, the city has a small portion of land in Greene County. Over the years,
Dayton
has hosted significant research and development in fields like industrial, aeronautical, and astronautical engineering that have led to many technological innovations. Much of this innovation is in part because of the
Wright-Patterson Air Force Base
and its placement within the community. With the decline of manufacturing in recent times,
Dayton's
businesses have been successful in diversifying into a service economy that includes healthcare and government sectors as well as insurance and legal sectors. In addition to defense and aerospace, healthcare accounts for a large portion of the
Dayton
area's economy. Hospitals in the Greater Dayton area have estimated combined employment of nearly 32,000 people with a combined yearly economic impact of $6.8 billion.
Dayton
is often noted for its important association with aviation; it is the home of the
National Museum of the United States Air Force
and is the birthplace of Orville Wright. Other well-known individuals born in the city include poet Paul Laurence Dunbar and entrepreneur John H. Patterson. Dayton is also known for its many patents, inventions, and inventors, most notably the Wright brothers' invention of powered flight. In 2007
Dayton
was a part of the top 100 cities in America.
Site Selection magazine ranked Dayton in the top #10
mid-sized metropolitan area in the nation for economic development for the past 15 years.
Residential Heating & Central AC Services, Emergency Repairs, Installation & HVAC Maintenance
At Five Star Heating & Cooling Dayton,  we offer superior quality, fast and affordable HVAC service, repair, installation, and maintenance to customers all over the Miami Valley and Greene County regions. As a welcomed member of the Five Star family of customers, we guarantee your customer satisfaction above all else. Five Star Heating & Cooling Dayton leverages the highest quality services and brand name products at the lowest possible prices in the Dayton area, which is one of the reasons why our customers give us consistently high ratings. We always guarantee customer satisfaction as our highest priority, with emergency repair services around-the-clock, 365 days a year non-stop, utilizing only the most superior quality brands of all HVAC equipment and technology ‒ all the while keeping our prices highly competitive in the Montgomery County area.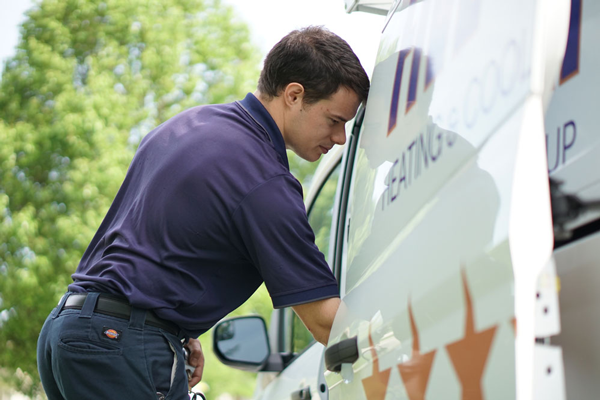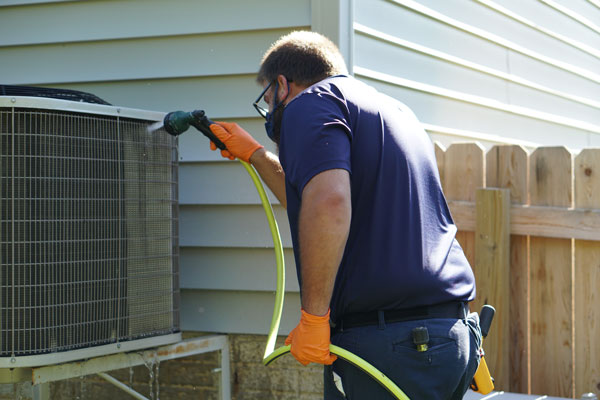 Protect Your Equipment with Our Service Maintenance Agreement (SMA)
To avoid unexpected situations, we recommend taking advantage of our seasonal maintenance programs to have maintenance performed on schedule. Our Service Maintenance Agreements (SMA) are designed to help you get the most efficiency out of your HVAC system, enhancing its performance and increasing its lifespan, while substantially decreasing the threat of unexpected problems later in the season. To give you a better idea of some of the kinds of things we do during a tune-up and safety, we test for carbon monoxide and gas leaks, examining, tighten and adjust electrical fittings, calibrate the system's controls to ensure maximum efficiency, and much more!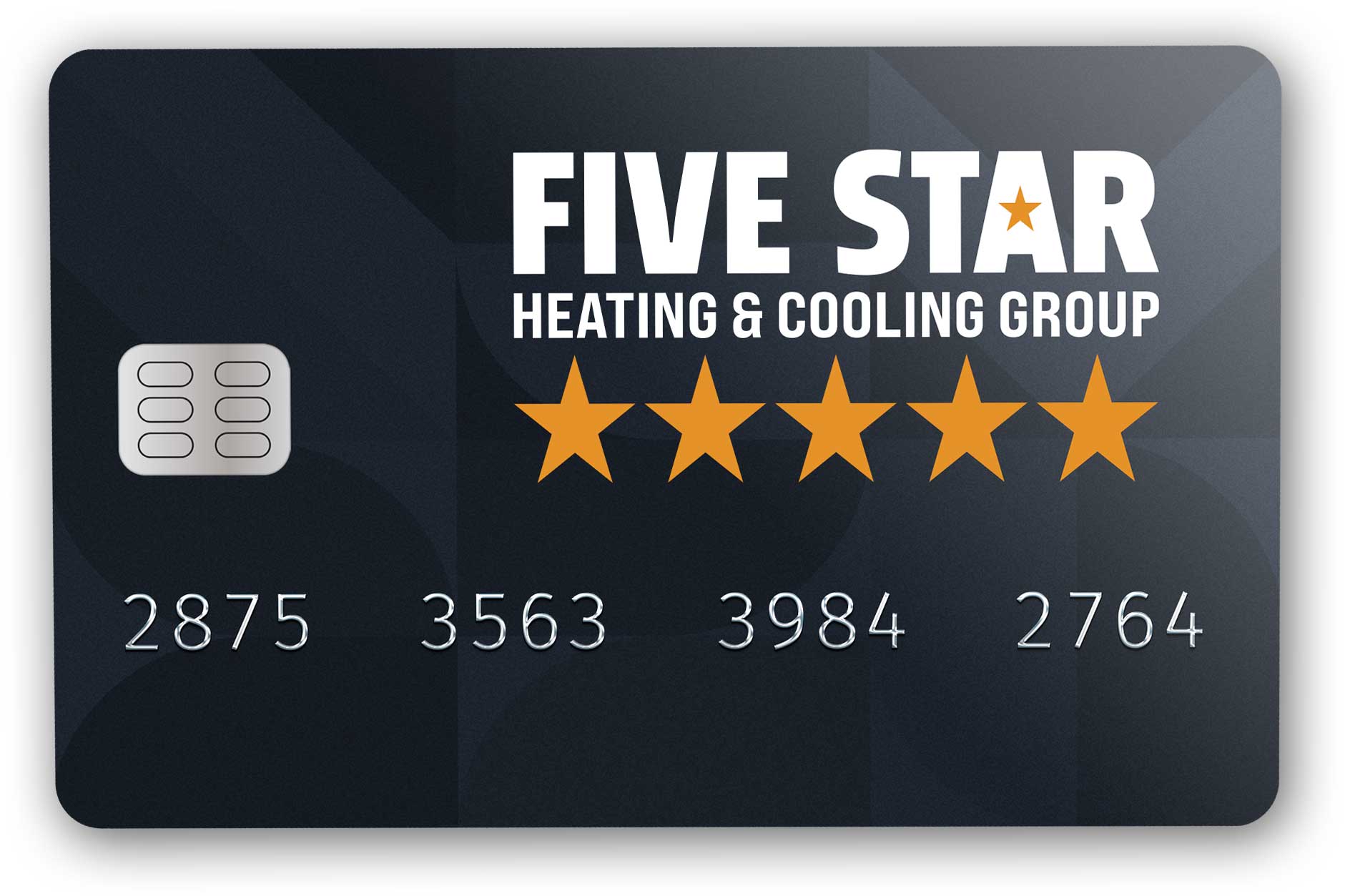 Financing Options in Dayton, OH
Quick & Convenient HVAC Financing
If you're looking for some financial assistance in upgrading your home's HVAC system or covering the cost of repairs, we encourage you to check out our financing options. We at Five Star Heating & Cooling Dayton have worked for years with local financial institutions to assist our customers. Learn more about our financing options today!