Five Star Heating & Cooling
Xenia
Experience the
Five Star Difference


$49 Diagnostic Service Call


Proudly Serving Xenia Since 1972
 When you're searching for quality Heating, Cooling, or Indoor Air Quality products and services, think of your friends at Five Star Heating & Cooling Xenia. We're the top-ranked HVAC contractor in Xenia, OH! We've been providing Xenia, OH homeowners with Five Star Experiences since 1972. We let our results speak for themselves in our countless reviews and near-flawless ratings. Trust the experts at Five Star Heating & Cooling.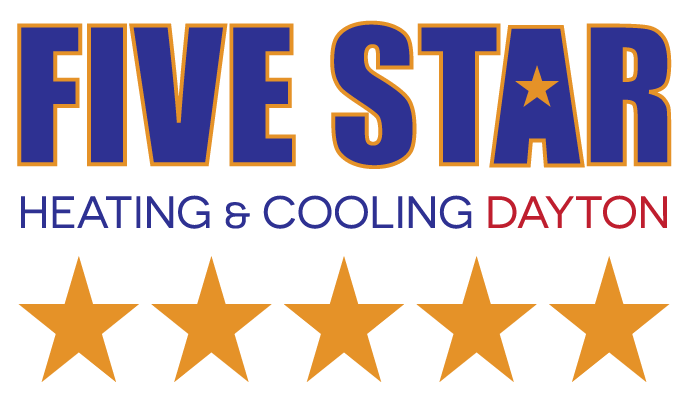 $49 Diagnostic Service Call
SAVE $50 | Regularly $99









Maintaining a clean, comfortable and healthy quality of air in your home is as important to us as it is to you. We provide a variety of services and products like smart thermostats, humidifiers, and more!
See what others have to say about Five Star Xenia.
"When I reached out for an estimate, they got back with me right away. Everyone was super professional and we are thrilled with our new unit. We'll definitely be using Five Star Xenia again."

"Response time was incredibly fast. Service was thorough and I felt very clear on what was happening and the best path to resolution. My service tech was quick without overlooking a detail. I recommend Five Star Xenia!


Proud Members of the Five Star Heating  & Cooling Group Family
We at Five Star Heating & Cooling Dayton are extremely proud to be a member and to represent Five Star Heating & Cooling Group in Dayton, OH.
Five Star Heating & Cooling Group is a network of reputable and highly-skilled HVAC contractors in Ohio. We strive to provide the absolute best in heating and cooling services to homeowners in the local marketplace at the most competitive prices, all the while guaranteeing customer satisfaction.  We hold our group members to the highest standard of customer service and quality out there.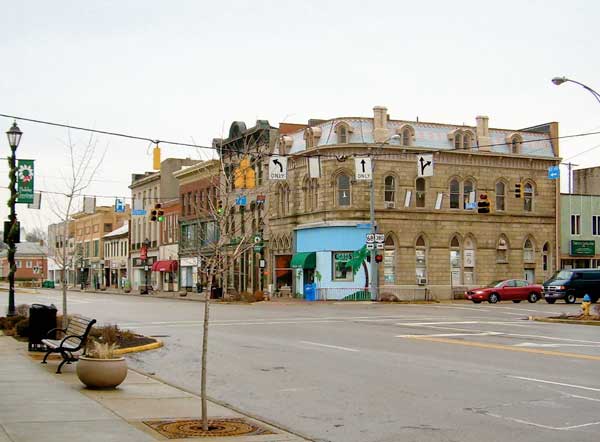 Five Star Heating & Cooling
Xenia
Getting to Know Xenia, OH
With its name being the Greek word for "hospitality," the City of Xenia is the county seat in Greene County. As such, it is considered to be the "City of Hospitality."
Located about 15 miles from Dayton, this beautiful Miami Valley city has a population of nearly 27,000 people. It is also considered the "bicycle capital of the midwest" and its motto is "Vivid History, Vibrant Future." It was founded the same year Ohio was brought into the union of states, which was 1803.
Throughout its history, Xenia has had more than its share of severe storms, including a devastating 1974 tornado — an F5 that killed 34 people and injured 1,150 others while destroying around half the city's buildings and leaving 10,000 homeless. The story made international headlines and resulted in the local newspaper winning a Pulitzer Prize for spot news reporting the following year.
Numerous famous athletes, comedians, politicians, actors, musicians, writers, and activists came from Xenia, which was also the birthplace of Shawnee War Chief Tecumseh, prior to western civilization taking hold of the area.
Five Star Heating & Cooling
Xenia
Residential Heating & Central AC Services, Emergency Repairs, Installation & HVAC Maintenance
At Five Star Heating & Cooling Xenia,  we offer superior quality, fast and affordable HVAC service, repair, installation, and maintenance to customers all over the Miami Valley and Greene County regions. As a welcomed member of the Five Star family of customers, we guarantee your customer satisfaction above all else.
Five Star Heating & Cooling Xenia leverages the highest quality services and brand name products at the lowest possible prices in the Dayton area, which is one of the reasons why our customers give us consistently high ratings.
We always guarantee customer satisfaction as our highest priority, with emergency repair services around-the-clock, 365 days a year non-stop, utilizing only the most superior quality brands of all HVAC equipment and technology ‒ all the while keeping our prices highly competitive in the Montgomery County area.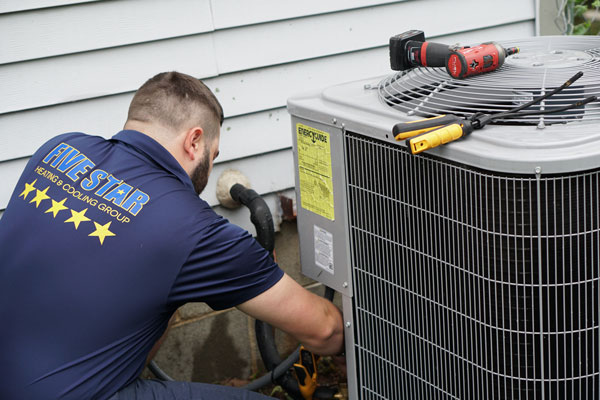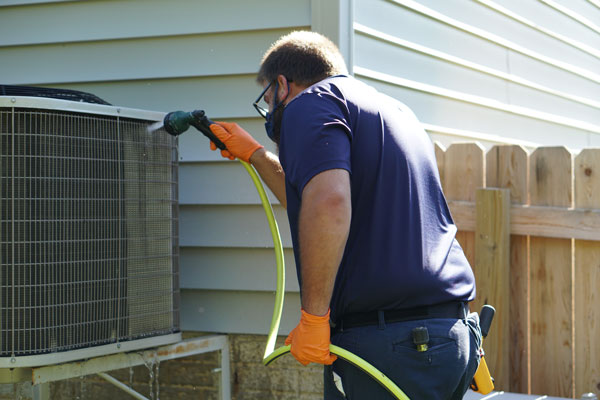 Five Star Heating & Cooling
Dayton
Service Maintenance Agreement (SMA)
To avoid unexpected situations, we recommend taking advantage of our seasonal maintenance programs to have maintenance performed on schedule. Our Service Maintenance Agreements (SMA) are designed to help you get the most efficiency out of your HVAC system, enhancing its performance and increasing its lifespan, while substantially decreasing the threat of unexpected problems later in the season.
To give you a better idea of some of the kinds of things we do during a tune-up and safety, we test for carbon monoxide and gas leaks, examining, tighten and adjust electrical fittings, calibrate the system's controls to ensure maximum efficiency, and much more!
Emergency HVAC Services in Columbus, OH
Need Emergency Services?
We don't quit when your heating or cooling system does. As part of our commitment to customer satisfaction, we make ourselves available after-hours, on weekends, and on holidays for emergency HVAC repairs. 
Five Star Heating & Cooling
Dayton
Stocked & Ready to Service
When we arrive at your home for a service call, you can rest assured knowing our technicians arrive on time (and call you with an ETA), in one of our state-of-the-art service vehicles. We keep our service vehicles stocked with the latest HVAC tools and technology. We carry replacement parts, such as heat exchanges, pilot light, fuses, control boards, air filters, valves, and more.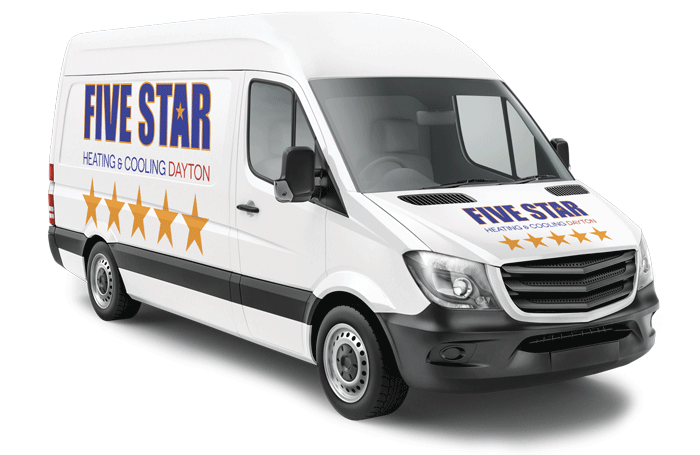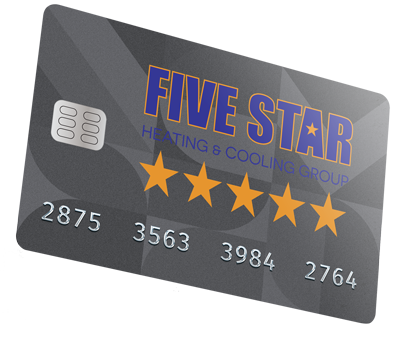 Financing Options in Columbus, OH
Quick & Easy HVAC Financing
If you need some financial assistance in upgrading your home's HVAC system, or if you need help covering the cost of repairs, we encourage you to check out our financing options. We at Five Star Heating & Cooling have worked for years with local financial institutions to assist our customers. Learn more about our financing options today!