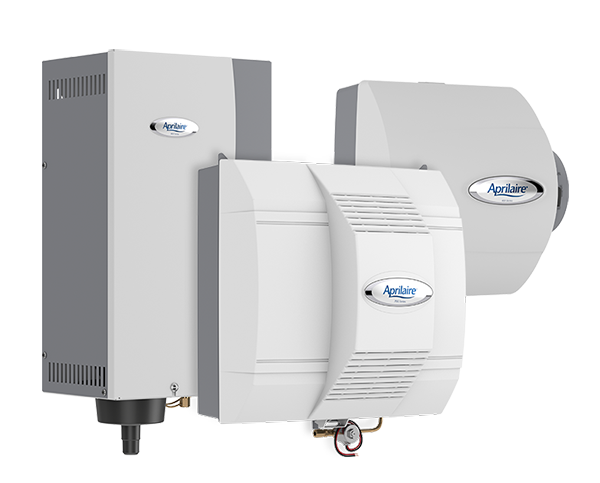 Humidifier Services in Dayton, OH
Although we offer a variety of styles of humidifiers, they all do the same thing: humidifiers add moisture to the air. This moisture raises the level of humidity in your home, penetrating the air molecules you breathe, which goes a long way in alleviating a lot of common cold-weather conditions. This can also help reduce the static electricity in your home (common during Ohio's winter months) and prevent dry cracking in paint and furniture. Most importantly, humidifiers can help to improve indoor air quality and relieve a variety of health issues.
Among those issues, using humidifiers helps alleviate dry throat, hay fever, nose bleeds, cold symptoms like "runny noses," dry skin, chapped lips, asthma and allergy flare-ups, sinus congestion, and dry eyes. Schedule humidifier services with us today!
Schedule a WHOLE-HOME HUMIDIFIER Installation
Adding humidity to dry air improves temperature regulation and comfort while reducing energy consumption and lowering utility bills. Install a whole-house humidifier in your space, and stay cozy with this balmy offer! Learn more about this deal and schedule today!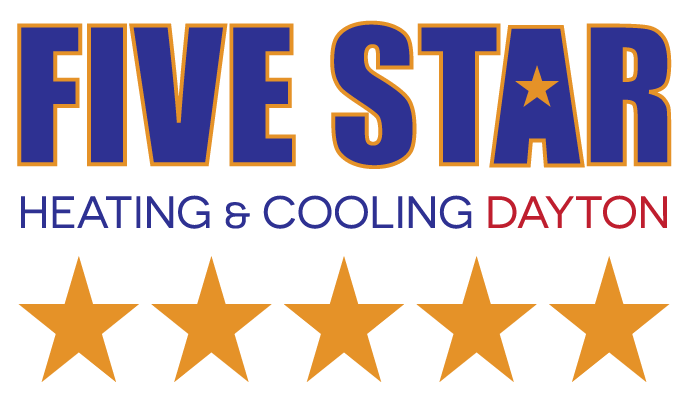 $699 Whole Home Humidifier Installation
SAVE $200 | Regularly $899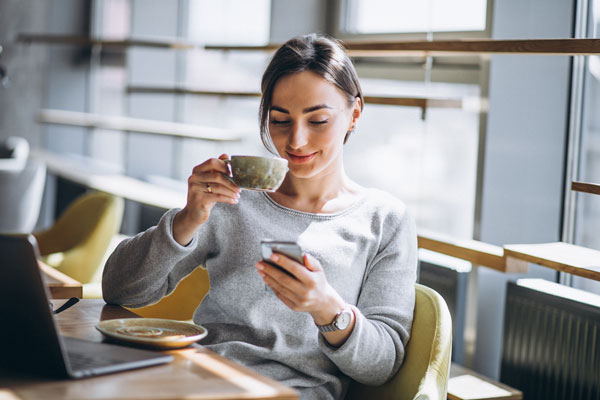 What is Indoor Air Quality?
According to the EPA, Indoor Air Quality refers to the quality of air within a building, particularly as it concerns the health and comfort of the building's occupants. Experts say reducing indoor pollutants can help reduce the risk of indoor health concerns. The various health effects from indoor air pollutants can be experienced right after exposure or, possibly, even years later.
Understanding Why Indoor Air Quality Is Important
Having quality indoor air to breathe is critical for good health. The majority of Americans spend a significant amount of their time indoors — either in their home, an office, or other types of work buildings and factories — where gases, chemicals, and other types of pollutants can cause headaches, allergies, eye irritation, and fatigue. Some of the more serious indoor pollutants can even cause certain types of cancers, including serious long-term health problems. Experts say reducing indoor pollutants can help reduce the risk of indoor health concerns. The various health effects from indoor air pollutants can be experienced right after exposure or, possibly, even years later.
3 Benefits of a Humidifier
Retain Moisture
Some humidifier owners see that their skin, lips, and hair become dry and fragile from the cold, winter air outside. Using a humidifier to add moisture to the indoor air may reduce the occurrence of dry, cracked skin.
Reduce Snoring
Increasing the amount of moisture in the air can also reduce snoring. If the air is dry, a person's airways are less likely to be adequately lubricated, making snoring worse. Adding humidity to the air by running a humidifier at night may help to relieve snoring symptoms.
Preventing Illness
The authors of a study noted that humidifiers might reduce the risk of catching the flu. After adding the influenza virus to the air with a simulated cough, researchers found that humidity levels above 40 percent rapidly deactivated virus particles, making them much less likely to be infectious.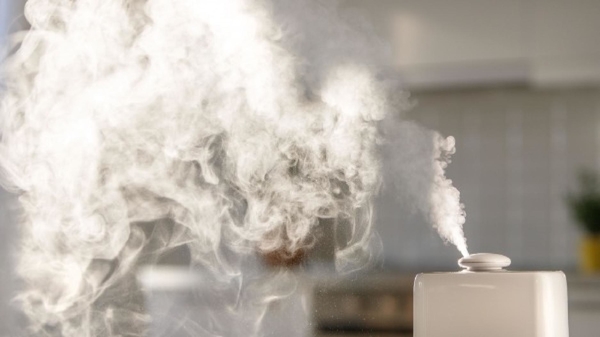 Five Star Heating & Cooling Dayton Presents:
A Homeowner's Guide to Humidifiers
We at Five Star Heating & Cooling Dayton are proud to offer a trusted name in Indoor Air Quality: Aprilaire. The kind of air humidifier you choose for your home will depend on the size of your home, in addition to your preferences and budget. Learn more about a few of the Aprilaire humidifier models we offer: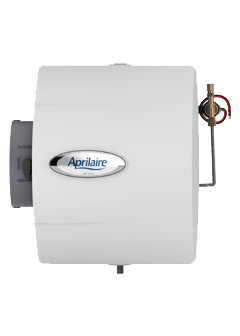 Improve your comfort and protect your home during dry winter months (or year-round) when you use the Aprilaire Model 500 Whole House Humidifier. This ducted bypass humidifier works with your HVAC system to deliver comfortably humidified air throughout every room of your home. It functions like an evaporative humidifier, evenly distributing 12 gallons of moisture per day.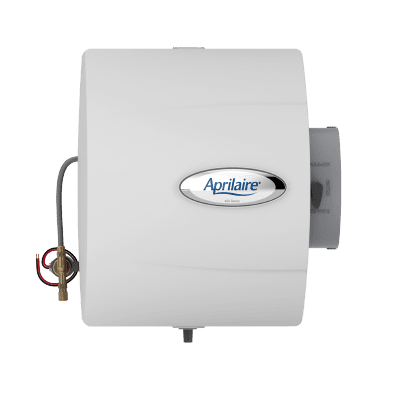 Maintaining a proper humidity level by using a whole house humidifier like the Aprilaire 600M is the ideal solution to dry air. It's an in-duct bypass humidifier that works with your existing HVAC system to provide comfortably humidified air for homes up to 4,000 sq. feet. Functioning as an evaporative humidifier, this model distributes up to 17 gallons of moisture per day.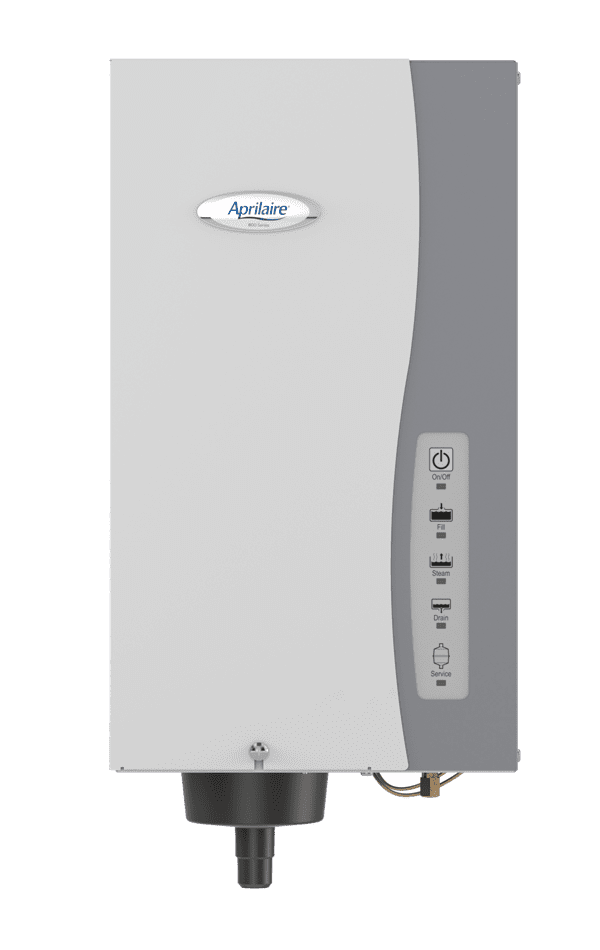 The Aprilaire Model 800 Steam Humidifier might be the perfect choice for you. This canister steam humidifier is ideal for whole-house applications where evaporative humidifiers are less practical. This model works independently of your HVAC system, distributing up to 23.3 gallons of humidity per day. That's enough to cover as much as 6,200 square feet.

6 Signs You Should Improve Your Indoor Air Quality
Oftentimes, you can get an idea about your indoor air quality from the health of the people living in your home. If you or any of your loved ones experience frequent congestion, coughing, sneezing, watery eyes, headaches, and frequent nosebleeds, you should consider your Indoor Air Quality of air as a likely source. We can help you improve your Indoor Air Quality in Dayton, OH and surrounding areas!
Mold & Mildew Growth

Mildew growth and mold thrive in areas with high humidity levels and poor air circulation, both of which are hazardous forms of indoor air pollution. If you are noticing a musty smell along with green and/or black spots on surfaces, especially around sinks, tubs, and other areas that are frequently exposed to moisture and water, you should give us a call. 
Humidity Levels

Your home needs the perfect balance of humidity. Too little humidity and you suffer from the unhealthy effects of dryness. Too much humidity and your home become a place of refuge for mold, mildew, and microbe growth. Check out our humidifier services.
FOUL ODORS

Foul, pungent odors from mold and mildew growth, pest infestation, chemicals, or the decomposition of dirt/dust/debris on surfaces in your home all come from indoor air quality issues.
Allergy symptoms

People usually experience allergy symptoms in response to pollen, dust, and other irritants, which are usually more concentrated in enclosed areas than outdoor spaces. If your allergy symptoms appear to get worse indoors, you should consider taking measures to improve your Indoor Air Quality.
UNEVEN TEMPERATURES

Uneven temperature levels, like warm and cold spots, usually indicate indoor air quality issues in a home. If your HVAC system is poorly maintaining proper temperature and humidity levels, your indoor air quality is likely to suffer the effects of this.
Excessive Dust

When you've got an excess of dust buildup in your home and the area around air vents, you probably have an air quality problem that should be addressed. Often, this means your air filter is obstructed and needs to be cleaned or replaced.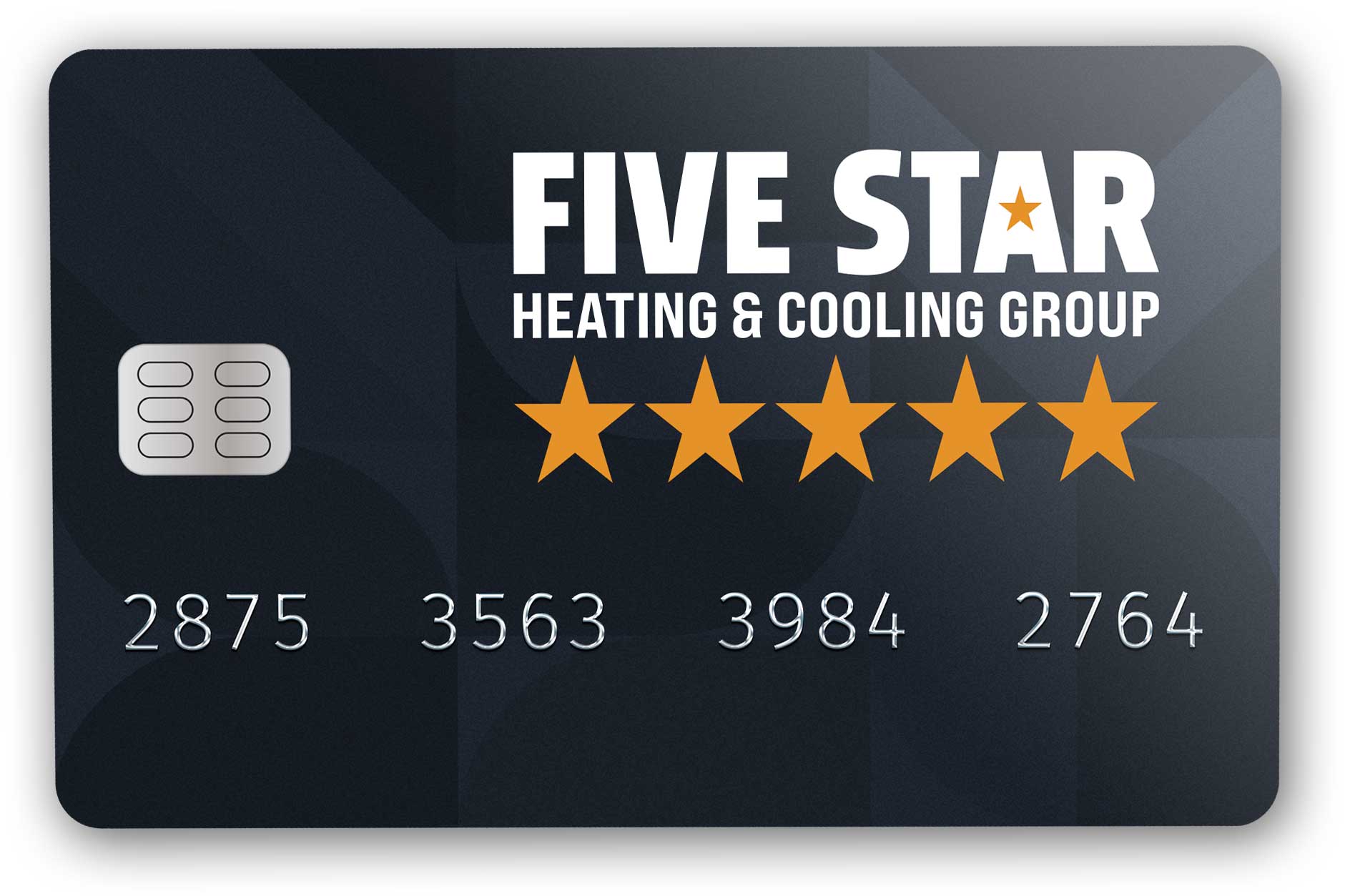 Financing Options in Dayton, OH
Quick & Convenient HVAC Financing
If you're looking for some financial assistance in upgrading your home's HVAC system or covering the cost of repairs, we encourage you to check out our financing options. We at Five Star Heating & Cooling Dayton have worked for years with local financial institutions to assist our customers. Learn more about our financing options today!