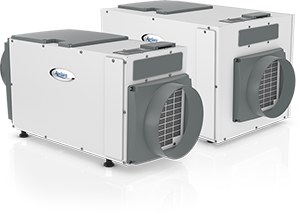 Dehumidifier Installation Services in Dayton, OH
As Ohio residents, we know all-too-well how humid it tends to get in the summertime. When those days arrive, it has everyone wanting to go back inside. But what if it's humid inside? According to the experts, the relative humidity level inside a home should be between 30 and 50%. As it gets higher, the home starts to feel uncomfortable and becomes unhealthy as it negatively impacts your Indoor Air Quality and hinders your air conditioner's efficiency. Below, we at Five Star Heating & Cooling Dayton have highlighted some ways in which using a dehumidifier can boost your Indoor Air Quality, and benefit both you and everyone else in your home.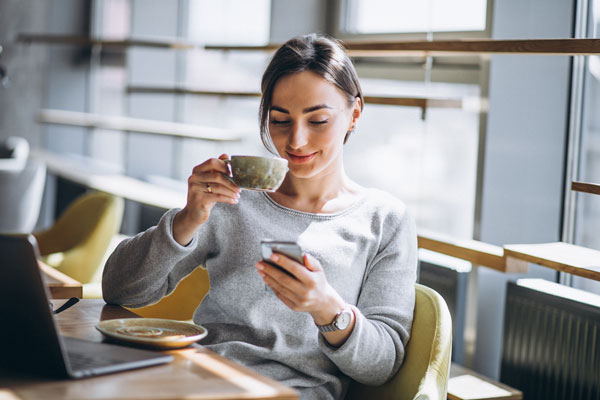 What is Indoor Air Quality?
According to the EPA, Indoor Air Quality refers to the quality of air within a building, particularly as it concerns the health and comfort of the building's occupants. Experts say reducing indoor pollutants can help reduce the risk of indoor health concerns. The various health effects from indoor air pollutants can be experienced right after exposure or, possibly, even years later.
Understanding Why Indoor Air Quality Is Important
Having quality indoor air to breathe is critical for good health. The majority of Americans spend a significant amount of their time indoors — either in their home, an office, or other types of work buildings and factories — where gases, chemicals, and other types of pollutants can cause headaches, allergies, eye irritation, and fatigue. Some of the more serious indoor pollutants can even cause certain types of cancers, including serious long-term health problems. Experts say reducing indoor pollutants can help reduce the risk of indoor health concerns. The various health effects from indoor air pollutants can be experienced right after exposure or, possibly, even years later.
3 Benefits of Dehumidifiers
More Control Over Asthma
When there's moisture in the air, it becomes heavier and often more difficult to breathe. That's why high-humidity conditions can be difficult for people who have asthma. A dehumidifier can make an effort to breathe in and out easier on the lungs. 
Prevent Musty Odors
Do you ever experience musty or foul smells in your basement or laundry room? This odor is caused primarily by damp climates or excess moisture in the air. When humid air comes in contact with cold surfaces near or around your home, it can cause condensation and musty odors. Another great benefit of a dehumidifier is that it can reduce or prevent odors by extracting extra water from the air to restore the humidity levels. By maintaining a healthy indoor humidity level, it can create a comfortable and breathable environment!
Energy Savings
Dehumidifiers enable you to keep your thermostat setting a little higher while still allowing you to feel cooler. As a result, your energy needs will decline, and this will give you a break from your monthly electricity bill. Because your air conditioner won't be working as hard to keep your home cool, it will prolong your system's lifespan.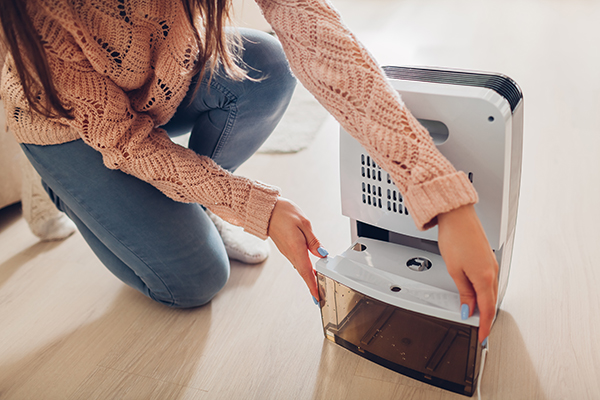 Five Star Heating & Cooling Dayton Presents:
A Homeowner's Guide to Dehumidifiers
Aprilaire Whole-House Dehumidifiers will assist in making your home more comfortable and energy-efficient while protecting your home's assets. The Aprilaire whole-house dehumidifier includes a dedicated drain which means there is no messy water tray to empty. Yearly filter cleaning or replacement makes maintenance simple. Here are a few Aprilaire models we offer: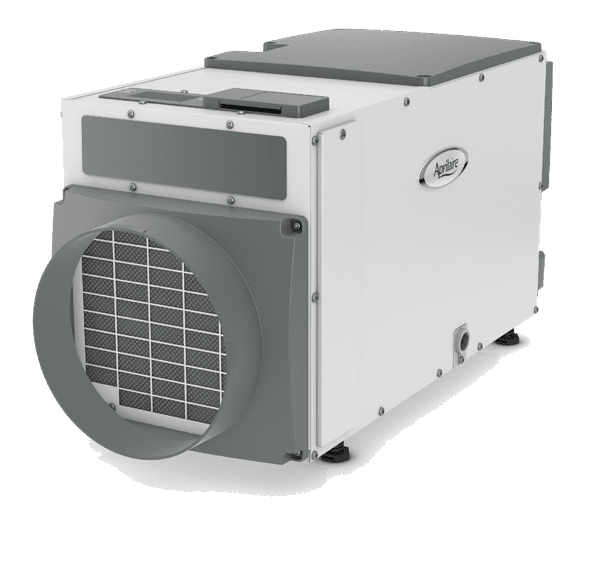 The Aprilaire Model 1830 Dehumidifier is a high-capacity solution that helps you achieve total comfort through humidity control. It is installed as part of your home's HVAC system. 1830 pulls air from every room in your home through the return ducts. Then, it removes the moisture and sends dry air back throughout your home. It works in conjunction with your air conditioner to efficiently balance the humidity levels in your home. Still, it can also work independently on days when you don't need the air conditioner.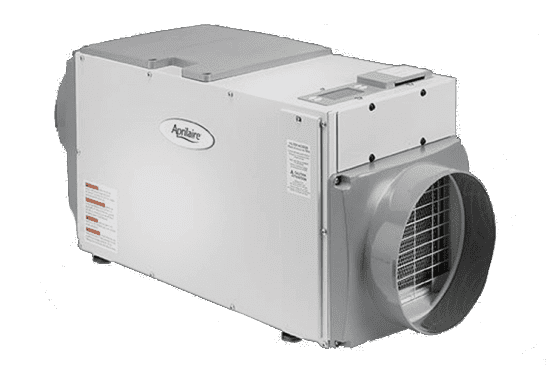 The Aprilaire 1850 Dehumidifier is ideal for dehumidifying your whole home removing up to 95 pints (11.9 gallons) of water per day. It can be ducted to your HVAC system for your convenience, and the control panel can be mounted on the top or side of the unit, so it is easy to access in any location. The dehumidifier has a simple-to-use interactive display, making set-up and use a breeze. The Aprilaire 1850 is low maintenance with no messy trays to empty and simple once-a-year filter cleaning or replacement.


6 Signs You Should Improve Your Indoor Air Quality
Oftentimes, you can get an idea about your indoor air quality from the health of the people living in your home. If you or any of your loved ones experience frequent congestion, coughing, sneezing, watery eyes, headaches, and frequent nosebleeds, you should consider your Indoor Air Quality of air as a likely source. We can help you improve your Indoor Air Quality in Dayton, OH and surrounding areas!
Mold & Mildew Growth

Mildew growth and mold thrive in areas with high humidity levels and poor air circulation, both of which are hazardous forms of indoor air pollution. If you are noticing a musty smell along with green and/or black spots on surfaces, especially around sinks, tubs, and other areas that are frequently exposed to moisture and water, you should give us a call. 
Humidity Levels

Your home needs the perfect balance of humidity. Too little humidity and you suffer from the unhealthy effects of dryness. Too much humidity and your home become a place of refuge for mold, mildew, and microbe growth. Check out our humidifier services.
FOUL ODORS

Foul, pungent odors from mold and mildew growth, pest infestation, chemicals, or the decomposition of dirt/dust/debris on surfaces in your home all come from indoor air quality issues.
Allergy symptoms

People usually experience allergy symptoms in response to pollen, dust, and other irritants, which are usually more concentrated in enclosed areas than outdoor spaces. If your allergy symptoms appear to get worse indoors, you should consider taking measures to improve your Indoor Air Quality.
UNEVEN TEMPERATURES

Uneven temperature levels, like warm and cold spots, usually indicate indoor air quality issues in a home. If your HVAC system is poorly maintaining proper temperature and humidity levels, your indoor air quality is likely to suffer the effects of this.
Excessive Dust

When you've got an excess of dust buildup in your home and the area around air vents, you probably have an air quality problem that should be addressed. Often, this means your air filter is obstructed and needs to be cleaned or replaced.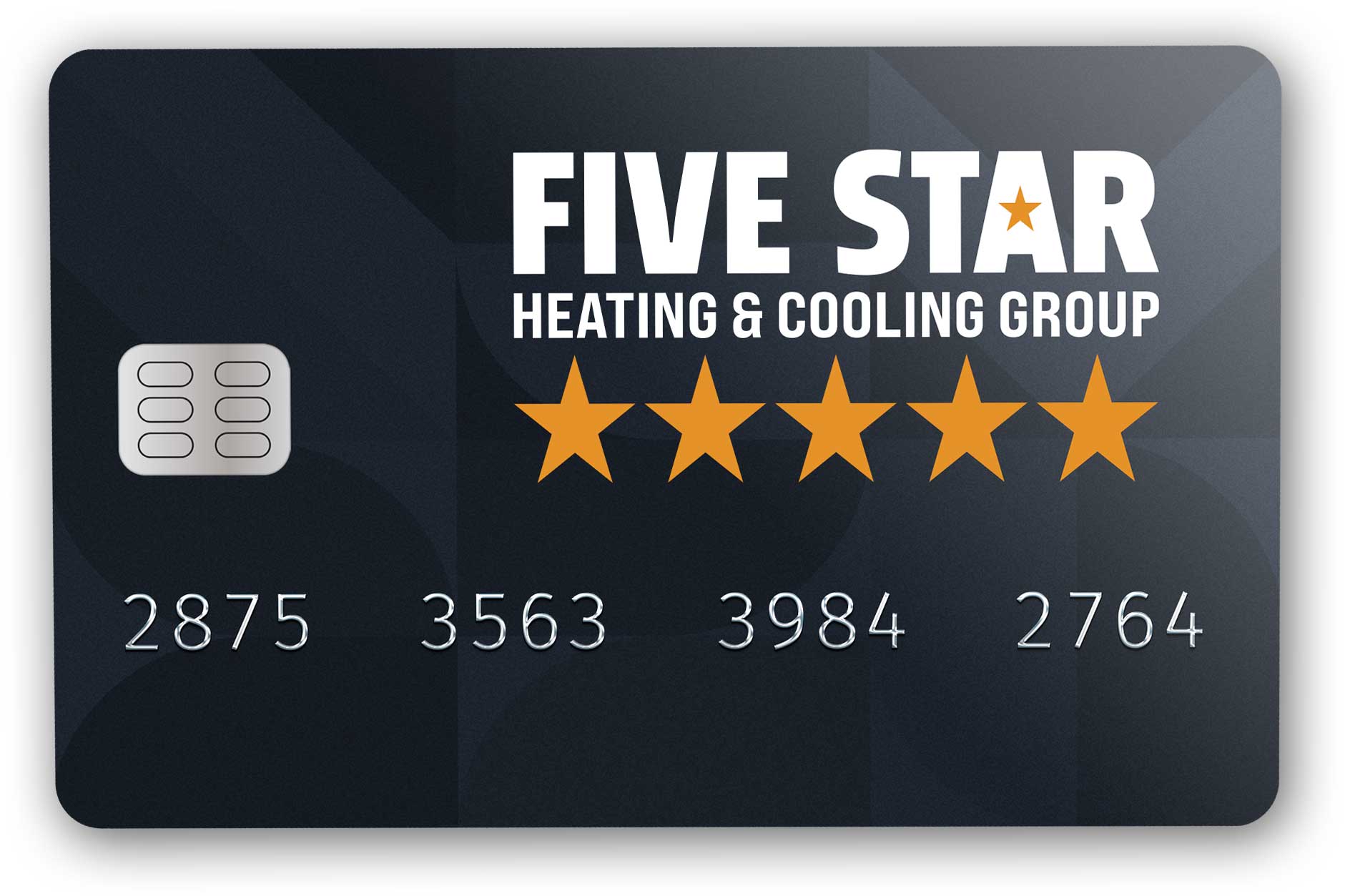 Financing Options in Dayton, OH
Quick & Convenient HVAC Financing
If you're looking for some financial assistance in upgrading your home's HVAC system or covering the cost of repairs, we encourage you to check out our financing options. We at Five Star Heating & Cooling Dayton have worked for years with local financial institutions to assist our customers. Learn more about our financing options today!