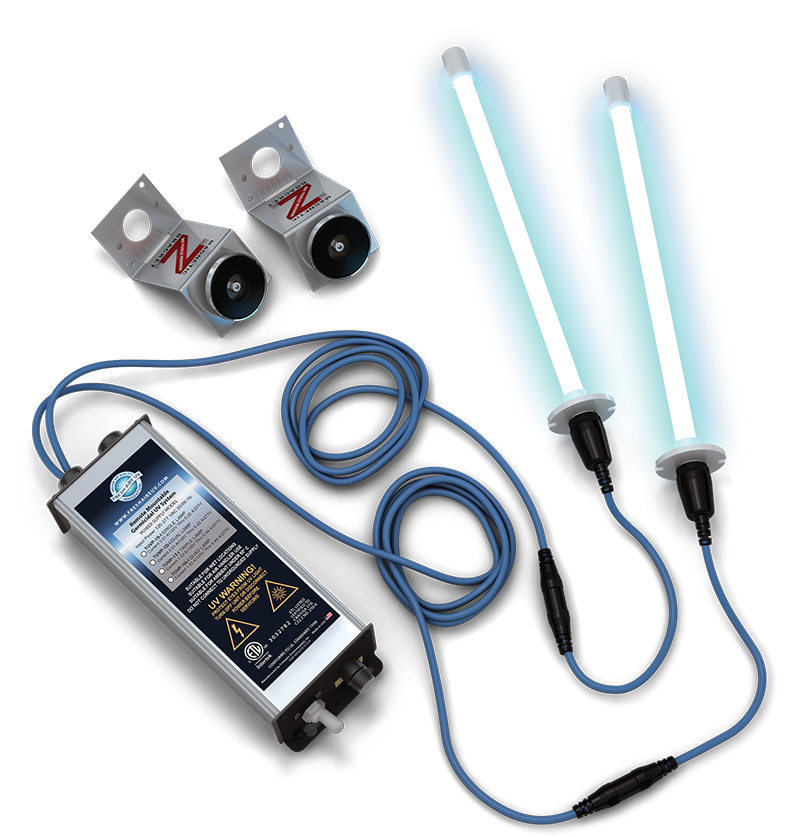 Indoor Air Quality Services
For many years, ventilation, humidity control, and filtration devices were the only real options when it came to Indoor Air Quality. And while these innovations were great, none of them were able to do anything about biological contaminants such as mold, fungi, bacteria, and viruses ‒ the deadly "dark side" of indoor air pollution. Then one day someone switched on the light. Literally…
Having ultraviolet lamps installed inside an HVAC system adds an extra level of protection against these ultra-hazardous organic indoor air pollutants.
For residents who are susceptible to allergens and other hazardous organic particles, UV lamps are especially effective because they kill these allergens in addition to germs before they are dispersed in the air throughout the home. Moreover, they prevent the development and growth of mold and mildew in the air handler coil, which is particularly advantageous to homes in areas with high levels of humidity. Schedule UV light system installation today!
Blue Tube UV Germicidal Light System + Installation
UV lights work with your existing HVAC system to kill nasty airborne contaminants before your family breathes them in. Get ready to breathe easier – claim this healthy offer today!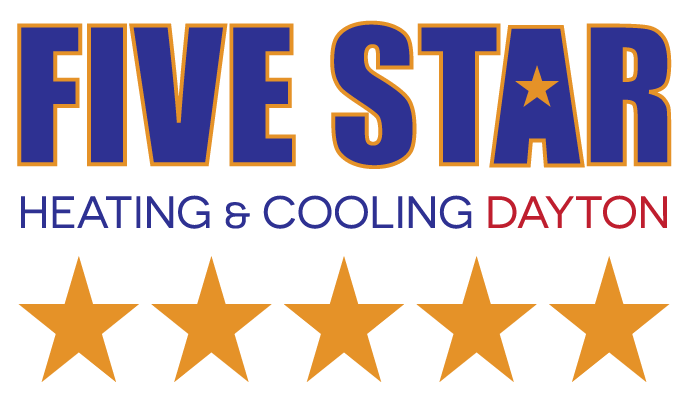 $399 Blue Tube UV Germicidal Light System + Installation
SAVE $100 | Regularly $499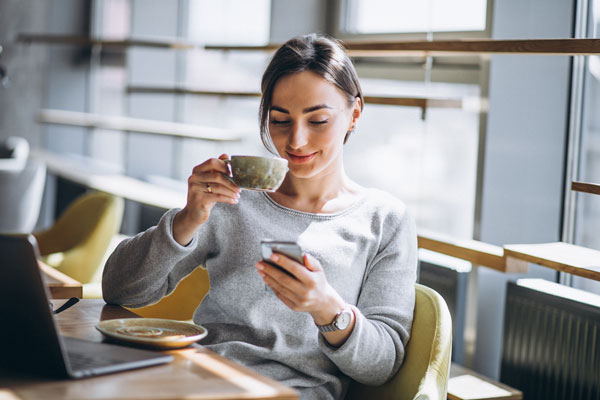 What is Indoor Air Quality?
According to the EPA, Indoor Air Quality refers to the quality of air within a building, particularly as it concerns the health and comfort of the building's occupants.
Experts say reducing indoor pollutants can help reduce the risk of indoor health concerns. The various health effects from indoor air pollutants can be experienced right after exposure or, possibly, even years later.
Understanding Why Indoor Air Quality Is Important
Having quality indoor air to breathe is critical for good health. The majority of Americans spend a significant amount of their time indoors — either in their home, an office, or other types of work buildings and factories — where gases, chemicals, and other types of pollutants can cause headaches, allergies, eye irritation, and fatigue. Some of the more serious indoor pollutants can even cause certain types of cancers, including serious long-term health problems. 
Experts say reducing indoor pollutants can help reduce the risk of indoor health concerns. The various health effects from indoor air pollutants can be experienced right after exposure or, possibly, even years later.
Protection from Biological Threats
Ultraviolet light helps to kill a variety of harmful bacteria and mold, but most UV lights have no action on some other allergens or dust. UV systems should prevent the organic build-up on the surfaces of your HVAC system's coils, and in your ducts. An additional benefit of UV lights is that they improve airflow and the energy efficiency of your HVAC system, as well as eliminating the need for regular duct cleaning.
UV lights for air purification are more important for people who reside in humid areas prone to mold growth or for those with severe health issues. You might argue that filters are sufficient for you, but the best HVAC UV lights do a better job of disinfecting and sterilizing the air in your home.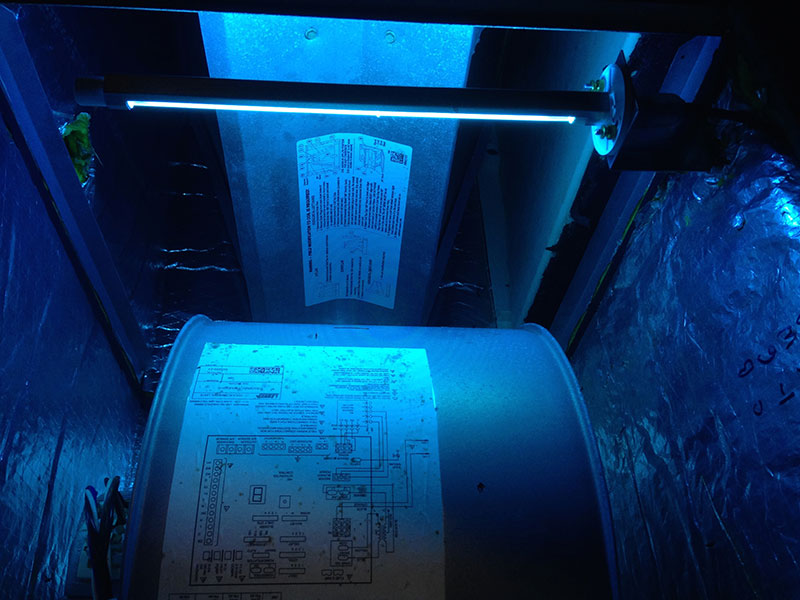 Signs You Should Improve Your Indoor Air Quality
Oftentimes, you can get an idea about your indoor air quality from the health of the people living in your home. If you or any of your loved ones experience frequent congestion, coughing, sneezing, watery eyes, headaches, and frequent nosebleeds, you should consider your Indoor Air Quality of air as a likely source.

Humidity Levels
Your home needs the perfect balance of humidity. Too little humidity and you suffer from the unhealthy effects of dryness. Too much humidity and your home become a place of refuge for mold, mildew, and microbe growth. Check out our humidifier services.

Uneven Temperatures
Uneven temperature levels, like warm and cold spots usually indicate indoor air quality issues in a home. If your HVAC system is poorly maintaining proper temperature and humidity levels, your indoor air quality is likely to suffer the effects of this.

Foul Odors
Foul, pungent odors from mold and mildew growth, pest infestation, chemicals, or the decomposition of dirt/dust/debris on surfaces in your home all come from indoor air quality issues.

Allergy Symptoms
People usually experience allergy symptoms in response to pollen, dust, and other irritants, which are usually more concentrated in enclosed areas than they are in outdoor spaces. If your allergy symptoms appear to get worse indoors, you should consider taking measures to improve your Indoor Air Quality.

Mold and Mildew Growth
Mildew growth and mold thrive in areas with high humidity levels and poor air circulation, both of which are hazardous forms of indoor air pollution. If you are noticing a musty smell along with green and/or black spots on surfaces, especially around sinks, tubs, and other areas that are frequently exposed to moisture and water, you should give us a call. We can help.

Excessive Dust
When you've got an excess of dust buildup in your home and the area around air vents, you probably have an air quality problem that should be addressed. Often, this means your air filter is obstructed and needs to be cleaned or replaced.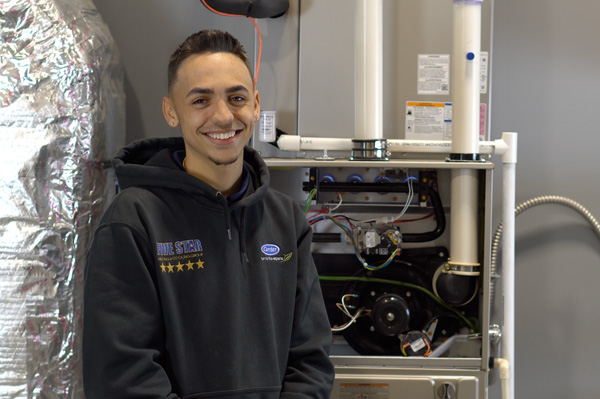 Five Star Heating & Cooling
Dayton
Experience the Five Star Difference Today!
We realize buying a home indoor air quality system is a major investment and not one to be taken lightly. Our friendly representatives will walk you through the entire process, carefully measuring your home and going over all the options with you in detail to determine the absolute best selections available for your home. We also offer financing options to take the stress of a major purchase away.
For nearly half a century, we have worked hard to become one of the most respected HVAC system installation providers in the Greater Dayton and Miami Valley areas. We carry a variety of products from the top-HVAC manufacturers in the industry.