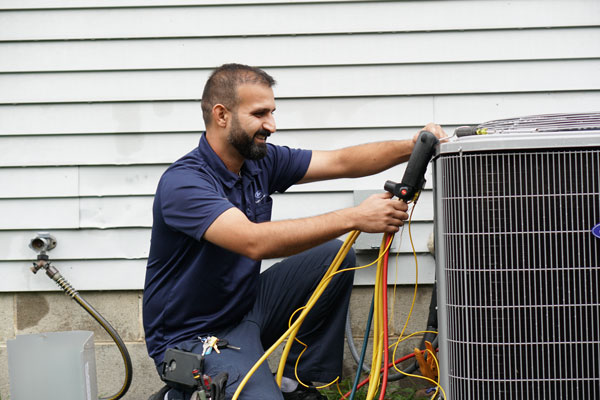 Heat Pump Installation & Replacement Services in Dayton, OH
Our team at Five Star Heating & Cooling Dayton offers heat pump installation and replacement year-round throughout the Greater Miami Valley as heat pumps grow in popularity as effective HVAC systems being used year-round. Because heat pumps provide you with crisp cool air during the hot months of summer and nice warm heated air during the winter, they aren't merely an alternative for the traditional gas or electric furnace; they can also replace a traditional AC system.
What makes this possible? A regular A/C extracts the hot air from your home and blows it outside, which is how it cools your home. On the other hand, heat pumps, "pump" in cool air or warm air, depending on the season, which is one of the biggest perks of having a heat pump. This single HVAC system can perform both heating and cooling, which is what makes heat pumps so popular. Get a free quote on heat pump installation today!
Get a Free Quote on Heat Pump Installation
Looking to purchase a new residential heat pump in Dayton, OH? Call the installation experts of Five Star Dayton! We offer a FREE Instant Online Estimate for our customers, with no hidden costs or surprises. You can fill out the online form to get started today!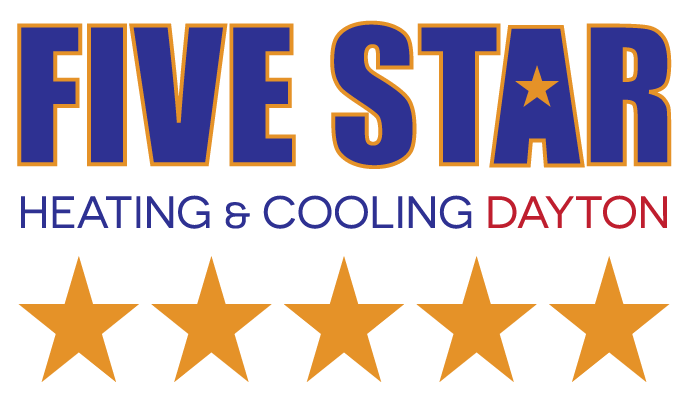 $0 Instant Online Estimate
Get a free quote!

When Are Heat Pumps a Good Choice?
If you do not already have a heat pump, and you decide to get one, installation involves replacing your existing air conditioner and furnace. Depending on whether your home uses electricity or natural gas for heating, having a heat pump installed might be the right choice for you. 
Heat Pumps Are Best When:

Your existing AC or cooling system needs to be replaced
Your current furnace or heating system needs replaced
Your existing HVAC system is old, inefficient and your utility bills

Heat pumps are major investments. And, if not properly sized and precisely installed, it will likely jeopardize the overall performance and efficiency of the unit. Our heat pump installers provide the highest-rated professional heat pump installation (with the highest quality equipment on the market) to ensure your unit is installed safely and correctly.

In all this, we strive to ensure your new heat pump fits into your budget and your needs. To help you find the right solution for you and your home, we offer free estimates. We also service all brands!
Sizing is Everything

If an installer doesn't properly size a heat pump for a home, it will prove to be a costly error either way. What do we mean? If the heat pump is too small for the home, it will overexert itself trying to keep up. If it's too big, it will likely reach the desired temperature too quickly, which will lead to excess wear and tear from short cycling.

One of the leading benefits of utilizing a heat pump for both your cooling and heating source is the unit's efficiency. To make sure you get the most out of your heat pump in this way, there is no substitute for professional help.

If you're ready to have an experienced, trusted HVAC technician perform a heat pump installation estimate in your Montgomery County home, schedule now!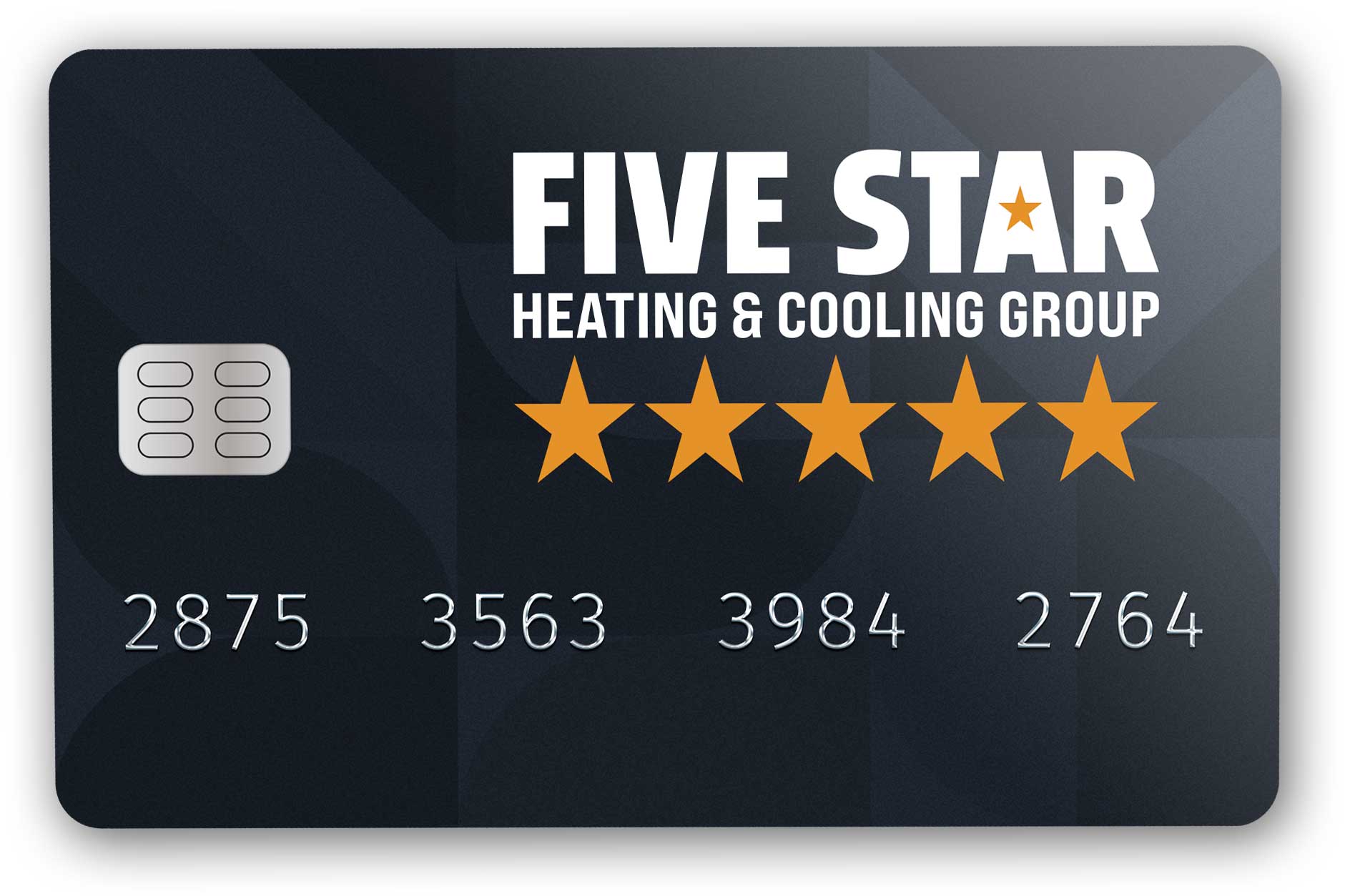 Financing Options in Dayton, OH
Quick & Convenient HVAC Financing
If you're looking for some financial assistance in upgrading your home's HVAC system or covering the cost of repairs, we encourage you to check out our financing options. We at Five Star Heating & Cooling Dayton have worked for years with local financial institutions to assist our customers. Learn more about our financing options today!