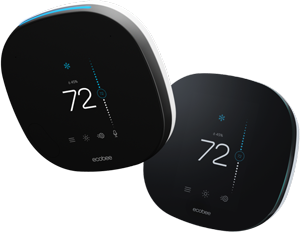 Thermostat Installation Services in Dayton, OH
The thermostats of today are a far cry from that old hockey-puck-looking dial on the wall many of us grew up with. In addition to their cool design features and fancy futuristic displays, these thermostats are operable from any smartphone or smart device, and they're compatible with many other Indoor Air Quality products. You can control your heating and cooling systems and air purifiers, humidifiers, dehumidifiers, ventilation systems, and any other IAQ components with some thermostats.
Most of the newer thermostats on the market these days are programmable or smart, and they're designed to conserve energy, prevent waste, and lower overall costs. Because they are more advanced, they have better control over the temperature and air quality. As such, a thermostat upgrade equates to more efficiency and better temperature consistency in your home. As such, not only are they convenient to use, but they save you money on utility bills and keep your HVAC system optimized. Schedule a thermostat installation with Five Star Heating & Cooling Dayton today!
WI-FI THERMOSTAT + INSTALLATION IN DAYTON, OH
Keep your energy bills down by getting a programmable thermostat. If your home is empty for most of the day, programmable thermostats allow you to schedule everyday temperature changes and have a vacation schedule as well, helping keep your home the perfect temperature for your busy life! Learn more about this deal and schedule today!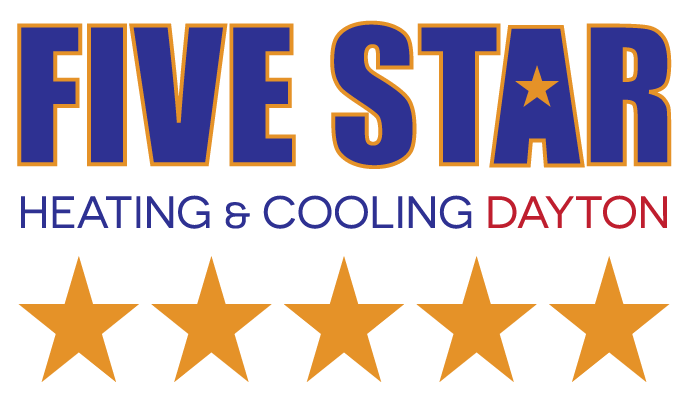 $299 WiFi Thermostat + Installation
SAVE $100 | Regularly $399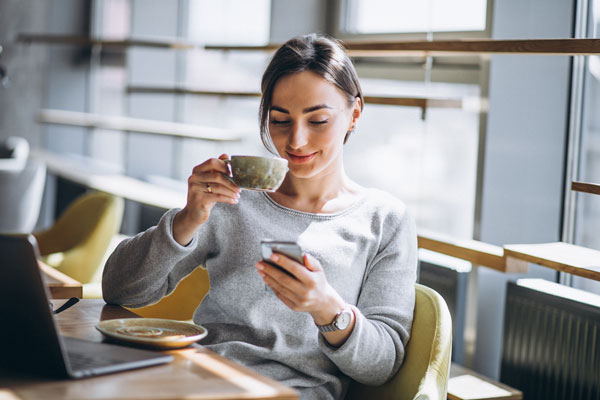 What is Indoor Air Quality?
According to the EPA, Indoor Air Quality refers to the quality of air within a building, particularly as it concerns the health and comfort of the building's occupants. Experts say reducing indoor pollutants can help reduce the risk of indoor health concerns. The various health effects from indoor air pollutants can be experienced right after exposure or, possibly, even years later.
Understanding Why Indoor Air Quality Is Important
Having quality indoor air to breathe is critical for good health. The majority of Americans spend a significant amount of their time indoors — either in their home, an office, or other types of work buildings and factories — where gases, chemicals, and other types of pollutants can cause headaches, allergies, eye irritation, and fatigue. Some of the more serious indoor pollutants can even cause certain types of cancers, including serious long-term health problems. Experts say reducing indoor pollutants can help reduce the risk of indoor health concerns. The various health effects from indoor air pollutants can be experienced right after exposure or, possibly, even years later.
3 Thermostat Tips for Dayton, OH Homeowners
Keep it clean
Just like your car, your heating and air conditioning systems need regular maintenance to keep them working efficiently. Change filters every three months or as recommended by the manufacturer, and call a qualified technician for an annual tune-up. Professionally maintained systems are less likely to break down and more likely to live beyond the average life expectancy.
Check Your Décor
No matter how nice your home looks, it's bad design if furniture or curtains are blocking your vents. You should also let your window treatments help you save energy — keep them open during cold weather days to benefit from the warmth of the sun, but close them on hot summer days to avoid straining your AC.
Consult With Experts
Not technology savvy? Confused by your programmable thermostat? If you moved into a home with a thermostat you don't know how to operate, or you're not sure it's accurate, contact the manufacturer or an energy efficiency expert for help.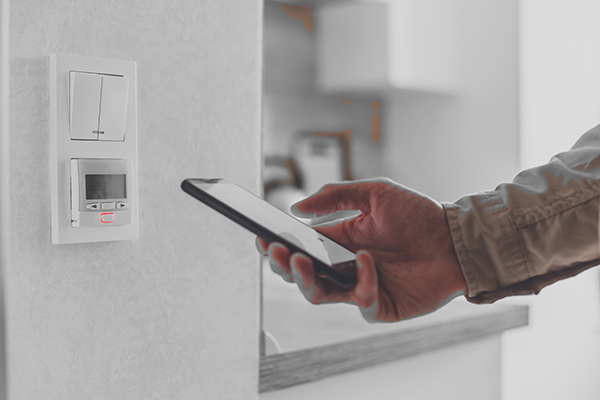 Five Star Heating & Cooling Dayton PResents:
A Homeowner's Guide to Thermostats
Investing in a thermostat upgrade is one of the easiest ways to improve your comfort and cut your energy costs by as much as 33%. We at Five Star Dayton offer a range of thermostats for Dayton homeowners to choose from. We carry trusted names such as Honeywell, Aprilaire, Ecobee, and more!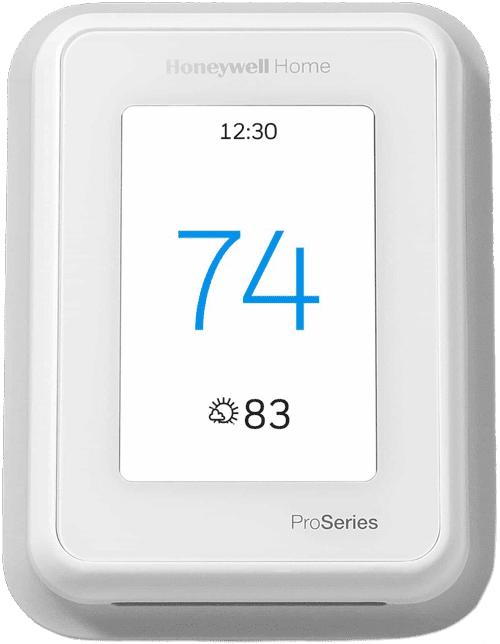 The Honeywell T10 Pro Smart Thermostat works with Smart Room Sensors to help you adjust the temperature and humidity from anywhere and stay cozy in the rooms that matter. This makes for a great addition to your current HVAC system. Place sensors where you want to see each room's temperature and humidity.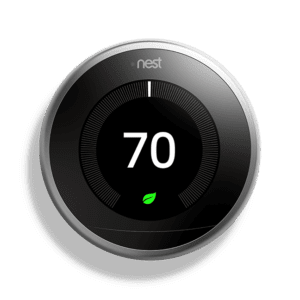 Meet the Google Nest Thermostat. It can turn itself down to save energy when you leave the house. You can control it from anywhere with the Google Home app – whether you're running an errand or on vacation. You can even change the temperature without getting off the couch. Just say, "Hey Google, turn up the heat." The Nest Thermostat looks out for your HVAC system with HVAC Monitoring.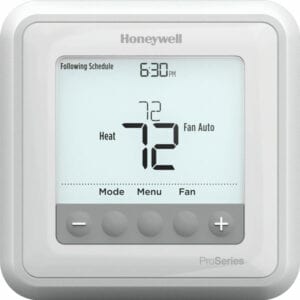 Connected, simple and smart, the Honeywell T6 Smart Thermostat is ENERGY STAR® certified and adapts to your lifestyle. It can learn your preferred comfort levels over time and heats or cools on schedule. If plans change, it's easy to adjust your home's temperature from any of your connected devices.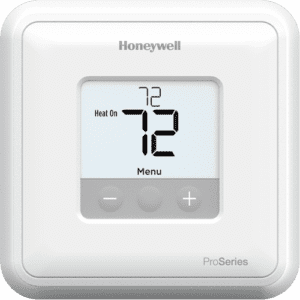 The Honeywell T1 Pro Non-Programmable Thermostat is one of the best choices in terms of temperature control on the market. Features include simple installation, push-button control, sleek aesthetic, easy to read display, 24 Vac systems; gas, oil, electric warm air; hot water coil; gas, oil, electric hydronic; or steam / gravity systems, up to 1 heat or 1 cool conventional systems, 5 to 90% RH, non-condensing operating humidity range (% RH), battery or hardwired power method.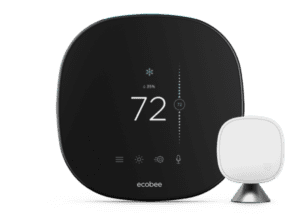 Experience enhanced comfort, increased savings, and advanced control with SmartThermostat with voice control and included SmartSensor. SmartSensor keeps you comfortable where you are, not just where your thermostat is. Place SmartSensor in the bedroom, office, or child's room for total comfort and control. SmartThermostat with voice control comes with Alexa Built-in and a re-engineered speaker for rich sound.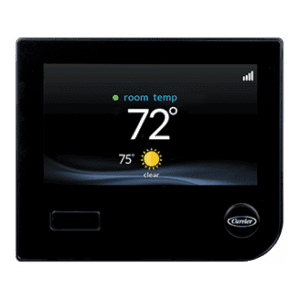 The Infinity system is our most advanced heating and cooling system, and it will redefine what comfort is for you. Connected, intelligent, and efficient, the industry-leading Infinity System gives you maximum control and unsurpassed comfort by helping minimize temperature swings and hot and cold spots within your home while saving you money on energy costs. It's the ultimate expression of our expertise and innovation—designed to give you the ideal indoor environment with the least amount of effort.


6 Signs You Should Improve Your Indoor Air Quality
Oftentimes, you can get an idea about your indoor air quality from the health of the people living in your home. If you or any of your loved ones experience frequent congestion, coughing, sneezing, watery eyes, headaches, and frequent nosebleeds, you should consider your Indoor Air Quality of air as a likely source. We can help you improve your Indoor Air Quality in Dayton, OH and surrounding areas!
Mold & Mildew Growth

Mildew growth and mold thrive in areas with high humidity levels and poor air circulation, both of which are hazardous forms of indoor air pollution. If you are noticing a musty smell along with green and/or black spots on surfaces, especially around sinks, tubs, and other areas that are frequently exposed to moisture and water, you should give us a call. 
Humidity Levels

Your home needs the perfect balance of humidity. Too little humidity and you suffer from the unhealthy effects of dryness. Too much humidity and your home become a place of refuge for mold, mildew, and microbe growth. Check out our humidifier services.
FOUL ODORS

Foul, pungent odors from mold and mildew growth, pest infestation, chemicals, or the decomposition of dirt/dust/debris on surfaces in your home all come from indoor air quality issues.
Allergy symptoms

People usually experience allergy symptoms in response to pollen, dust, and other irritants, which are usually more concentrated in enclosed areas than outdoor spaces. If your allergy symptoms appear to get worse indoors, you should consider taking measures to improve your Indoor Air Quality.
UNEVEN TEMPERATURES

Uneven temperature levels, like warm and cold spots, usually indicate indoor air quality issues in a home. If your HVAC system is poorly maintaining proper temperature and humidity levels, your indoor air quality is likely to suffer the effects of this.
Excessive Dust

When you've got an excess of dust buildup in your home and the area around air vents, you probably have an air quality problem that should be addressed. Often, this means your air filter is obstructed and needs to be cleaned or replaced.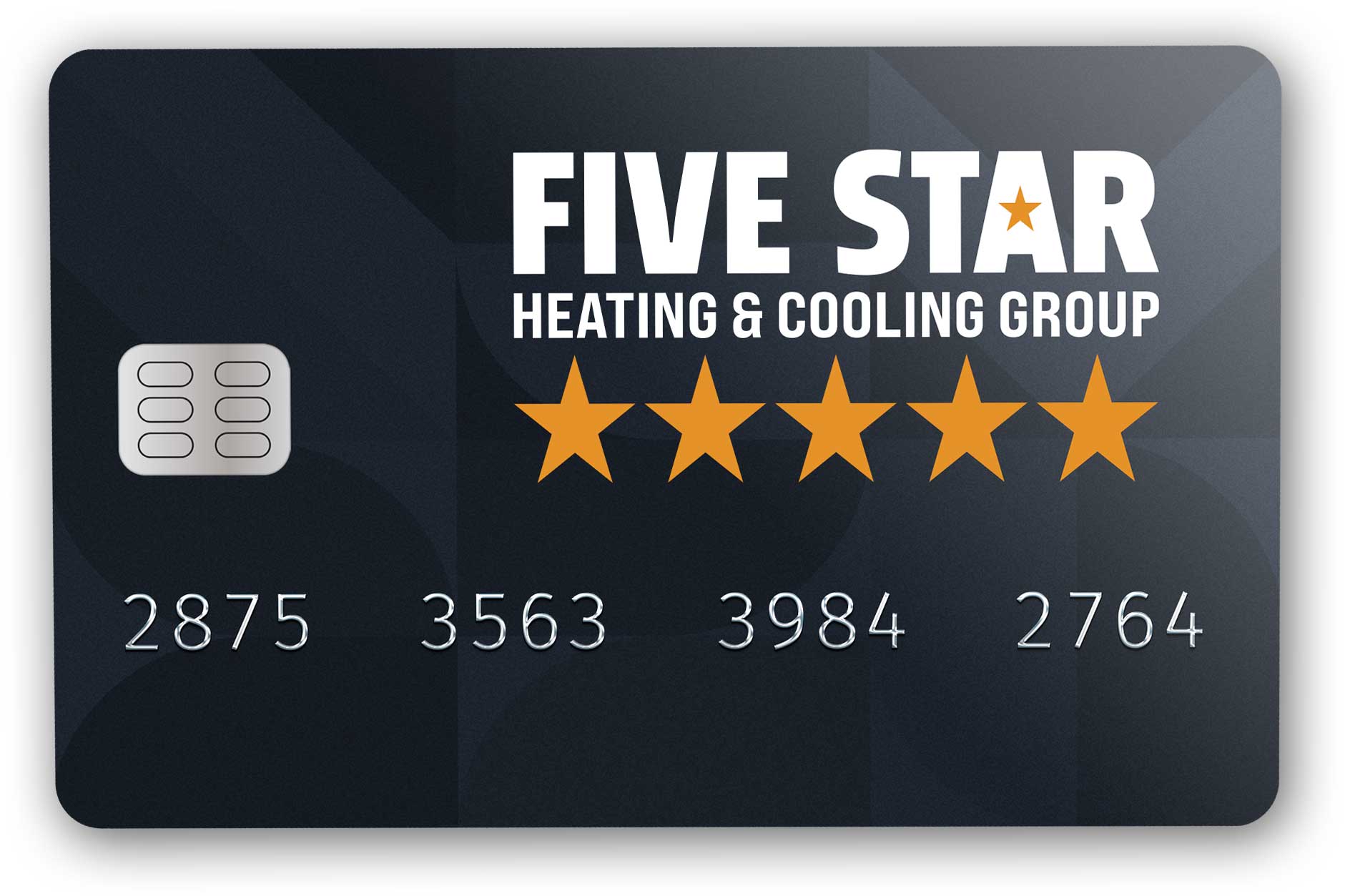 Financing Options in Dayton, OH
Quick & Convenient HVAC Financing
If you're looking for some financial assistance in upgrading your home's HVAC system or covering the cost of repairs, we encourage you to check out our financing options. We at Five Star Heating & Cooling Dayton have worked for years with local financial institutions to assist our customers. Learn more about our financing options today!