Indoor Air Quality Services

in Dayton, OH
The air within our homes (and other indoor spaces) is becoming far more polluted than the oftentimes fresh air floating around outside. Things like lead found in house dust, fire-retardants, formaldehyde, radon, and other gases, smoke, mildew, and mold ‒ even volatile chemicals from fragrances found in conventional cleaners ‒ are far more commonplace in the common dwelling than most of us would like to think.
Combine this with the fact that most of us are spending far more time indoors in recent decades and the fact that modern homes are airtight, preventing these poisons fumes from escaping, and it's clear to see why leading health experts are describing Indoor Air Pollution as a rapidly rising public health crisis.
At Five Star Heating & Cooling Dayton, we realize your concern when it comes to the quality of the air you and your loved ones breathe. Some people need to improve their Indoor Air Quality more than others. We know, and we care. As such, we offer a variety of products that are sure to help you with your specific situation and needs.
Thermostats
Take total control over the temperature of your indoor air with a smart thermostat upgrade. We have a variety available to choose from.
Humidifiers
Reach optimal indoor levels of humidity by installing a Whole-Home Humidifier into your existing HVAC system. Learn more about the benefits!
Dehumidifers
A dehumidifier will help you lower the levels of humidity in the air and keep moisture within an ideal range. Learn more about the benefits!
iWave-R
Air Purifier
The iWave-R system is effective in any HVAC system that utilizes your existing ductwork. Learn more about the advantages!
Air
Filters
Trap dirt, dust, and dander from floating throughout your indoor air with media air cleaners Learn more about recommended replacement tips!
UV
Lights
UV Lights have been proven to kill dangerous bacteria and other living organisms in the air. Learn more about the benefits of UV Lights!
What is Indoor Air Quality?
Indoor Air Quality (IAQ) is defined as the quality of air within a residential dwelling or other building, and how this relates to the health, general well-being, and comfort of the people who are breathing the air.
When most people think of air pollution, they think of it as being an outdoor problem, centered primarily in large industrialized cities where smog and congestion can be seen as a haze floating around in the air. Often people visualize images of smokestacks and chimneys in the distance, or exhaust pipes dissipating fumes amid a maze of traffic. In all of this, most people rarely imagine that the air inside their homes is actually more polluted than outdoor air.
Why is Indoor Air Quality Important?
With most Americans spending more than 21 hours per day indoors, the air quality inside their homes has more of an effect on them than most people think. If the air quality in a dwelling isn't sufficient, it can harm health and the home itself. Because modern dwellings are sealed airtight, if a home has indoor pollution, it can get trapped inside and recirculated without proper filtration and ventilation.
If air quality is poor, short-term health implications can surface after a single exposure or multiple times being exposed. Those short-term symptoms can irritate the nose, the eyes, the throat, and the skin. Or it can cause fatigue, headaches, and dizziness. In the worst possible situations, officials say, long-term exposure to certain kinds of indoor air pollution can cause heart disease, respiratory illness, and even cancer.

iWave-R® Air Purifier Installation Services in Dayton, OH
Amidst all the most advanced indoor air quality devices on the market today that claim to eliminate airborne particles, viruses, bacteria, and mold, the iWave-R® stands out as being an effective product.
Using a fairly innovative technology, the iWave-R® goes inside the HVAC unit, where it works to target outgoing air using ions to neutralize the air. These ions also kill airborne viruses, bacteria, pathogens, mold, and allergens while also removing particles causing odors in the home like smoke. If you're searching for a budget-friendly iWave-R® system installation in Dayton, OH, call us at (937) 708-8278.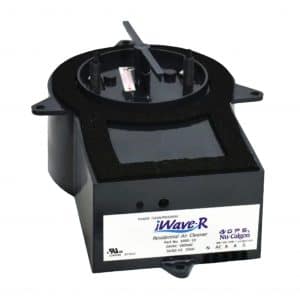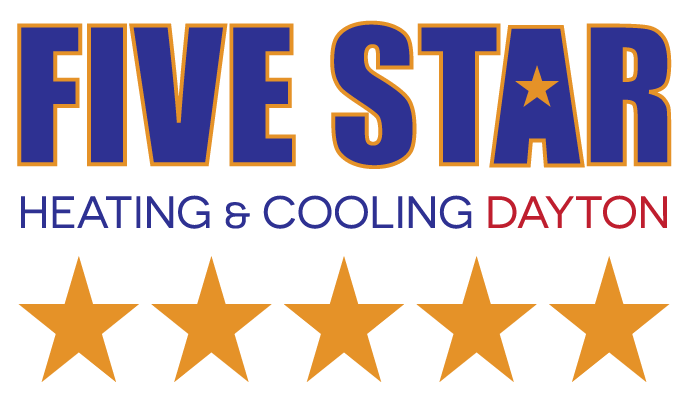 $399 Whole-House Air Cleaner + Installation
SAVE $100 | Regularly $499
Whole-House Air Cleaner Installation
3 Signs of Poor Indoor Air Quality
If you are noticing any of the following problems throughout your home, you could have an indoor air quality problem that could be solved with one of our services or products:
Strange or Unpleasant Smells
Certain types of smells can originate from mildew or mold growth, in which case they need to be addressed immediately. Other smells could arise from certain kinds of pest infestations, chemicals, decomposing materials, gases, dirt, dust, or other particles.
Allergy Symptoms

Dust, dirt, pollen, and other pollutants are usually more concentrated in an enclosed area, such as a home, as opposed to outdoor spaces where the air is circulated and cleaned by nature. If you are struggling with allergy symptoms, you should call us to talk about ways to improve your Indoor Air Quality.
Mold & Mildew
Homes that are excessively high in humidity are prone to mold and mildew, especially those places lacking proper air filtration and circulation. If you are noticing musty fragrances or notice green and/or black spots on any of your surfaces (like around sinks, tubs, toilets, and other areas that are exposed to moisture), you should give us a call. 
Indoor Air Quality Services in Dayton, OH
4 ways to Improve Your Indoor Air
"No Smoking Zone"
Cigarette smoke indoors can linger for a long time, causing harm to all who breathe the air. Not to mention the smell, and stained walls and furniture. We recommend designating a smoking area outdoors only.
Vacuum Regularly
Carpets and rugs act somewhat like a filter by capturing tiny particles like dust and dirt and other impurities such as dander and things brought into the home from the outside. Because they tend to trap all these particles in their fibers, vacuuming once a week will improve the indoor air.
Use Proper Ventilation
Kitchens and bathrooms especially need proper ventilation. Gas stoves are known to release dangerous gases such as nitrogen dioxide and carbon monoxide. Electric burners and stoves are no exception. 
Preventative Maintenance
Our certified technicians perform an extensive list of procedures that include cleanings and examinations; they carefully analyze your HVAC system and conduct a list of system checks and inspections; they analyze the condition of your air ducts and check your system's air filters and look for any other area that merits attention.
Get Your Ducts Cleaned in Dayton, OH
If your HVAC system utilizes air ducts to heat or cool your home, regular duct cleanings will reap many benefits, especially if you have pets. We have limited Duct Cleaning availability throughout the year in the Greater Dayton, OH area. Contact us today for more information about scheduling this service.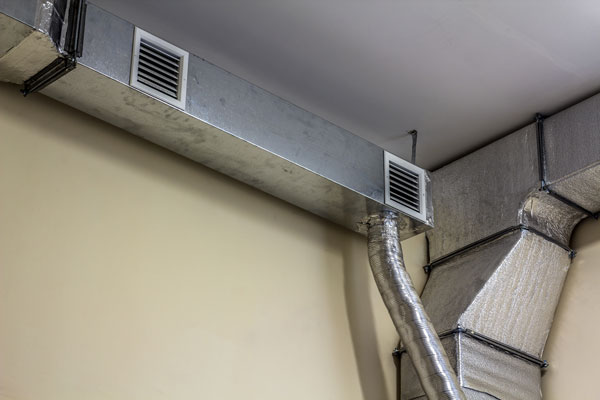 Five Star Heating & Cooling
Stocked & Loaded
When we arrive at your home for a service call, you can rest assured knowing our technicians arrive on time (and call you with an ETA), in one of our state-of-the-art service vehicles. We keep our service vehicles stocked with the latest HVAC tools and technology. We carry replacement parts, such as heat exchanges, pilot light, fuses, control boards, air filters, valves, and more.