Rheem Manufacturing Company®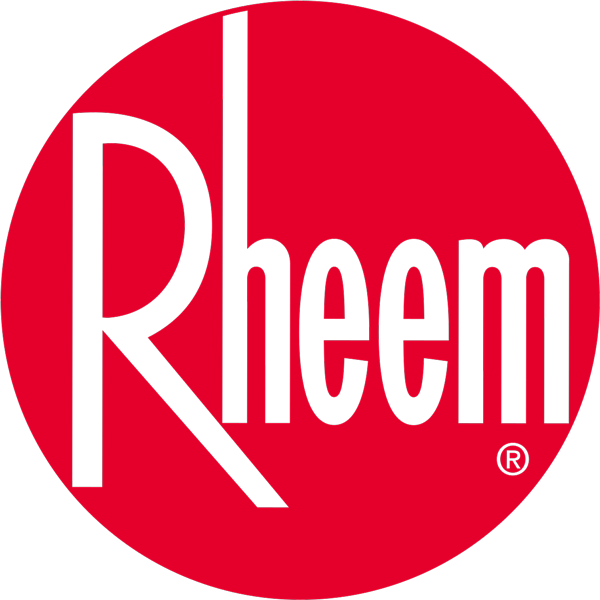 About Rheem Manufacturing
A worldwide leader in the manufacturing of commercial and residential HVAC systems, the Rheem Manufacturing Company, was founded by Richard and Donald Rheem; Rheem got its start in 1925 making steel drums in partnership with Pacific Galvanizing Company. In 1930, the Rheem Manufacturing Company purchased Pacific Galvanizing and Republic Steel which enabled them to get into the business of making water heaters, which they still make to this day.
In 1954, Rheem came up with an innovation (called "glass lining") that changed the water heater industry. They found that by lining their water heater tanks with porcelain, it extended the life of the tank. Then, in 1956, they created a new product line, "Rheemaire," which made central AC systems and heater systems for homes. This was successful and it grew into one of the company's main profit centers. In 1959, Rheem purchased the Ruud Manufacturing Company and began making HVAC products under the Rudd brand name. Rheem Manufacturing's parent company is Paloma Global, which is a Japanese water heater manufacturer headquartered out of Nagoya, Japan.
Rheem's North American operation is headquartered out of Atlanta, Ga., and is among the biggest HVAC and water heater manufacturers in the country. In 2019, Rheem won the "Smart Heating and Cooling Product of the Year" award for the company's innovative Rheem's EcoNet® Smart Thermostat. The award was bestowed by IoT Breakthrough, an independent organization highlighting companies, technologies, and products in the global Internet-of-Things (IoT) market. According to Modernize, an online company that connects consumers with local HVAC companies who meet their needs, Rheem is among the top 5 HVAC brands on the market.
We at Five Star Heating & Cooling Dayton are proud to repair and service all models of Rheem products in Dayton, OH, including heat pumps, gas furnaces, electric furnaces, oil furnaces, air conditioning systems, packaged units, evaporator coils, fan coils boilers, ductless systems, air purifiers, humidifiers, dehumidifiers, UV Lights, air purifiers, thermostats and more. If you'd like to know more, give us a call at (937) 708-8278!